to Khoja Heritage Tour Main Page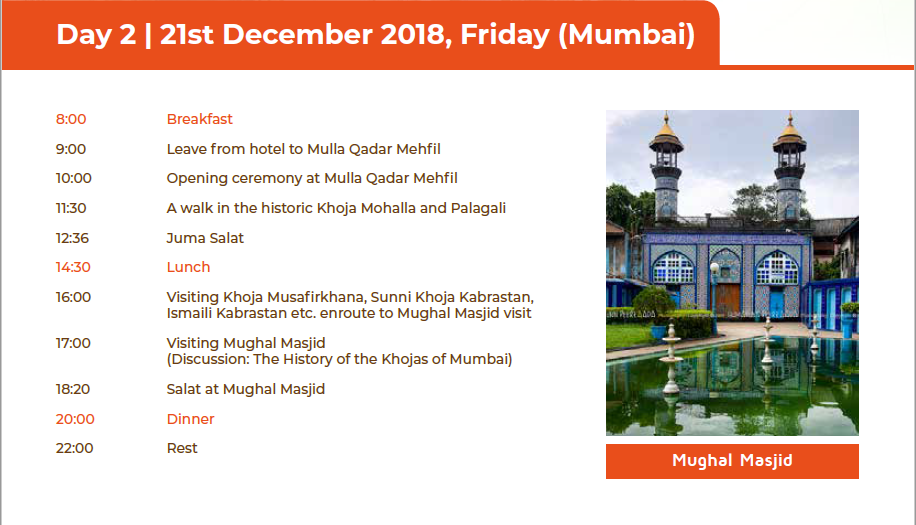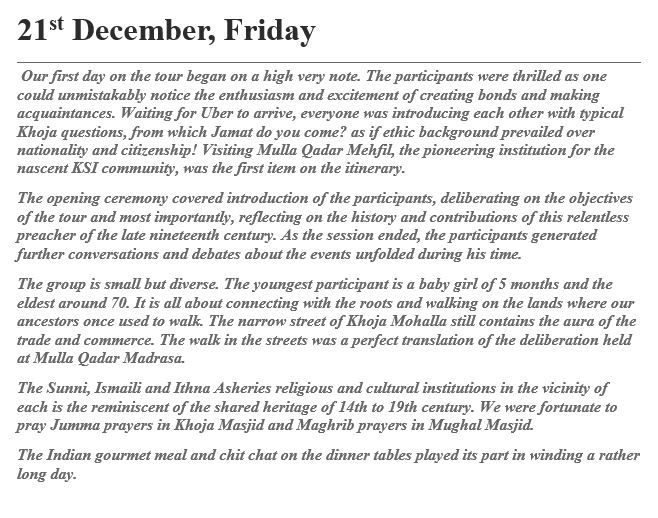 DAY 2 - FRIDAY DECEMBER 21, 2018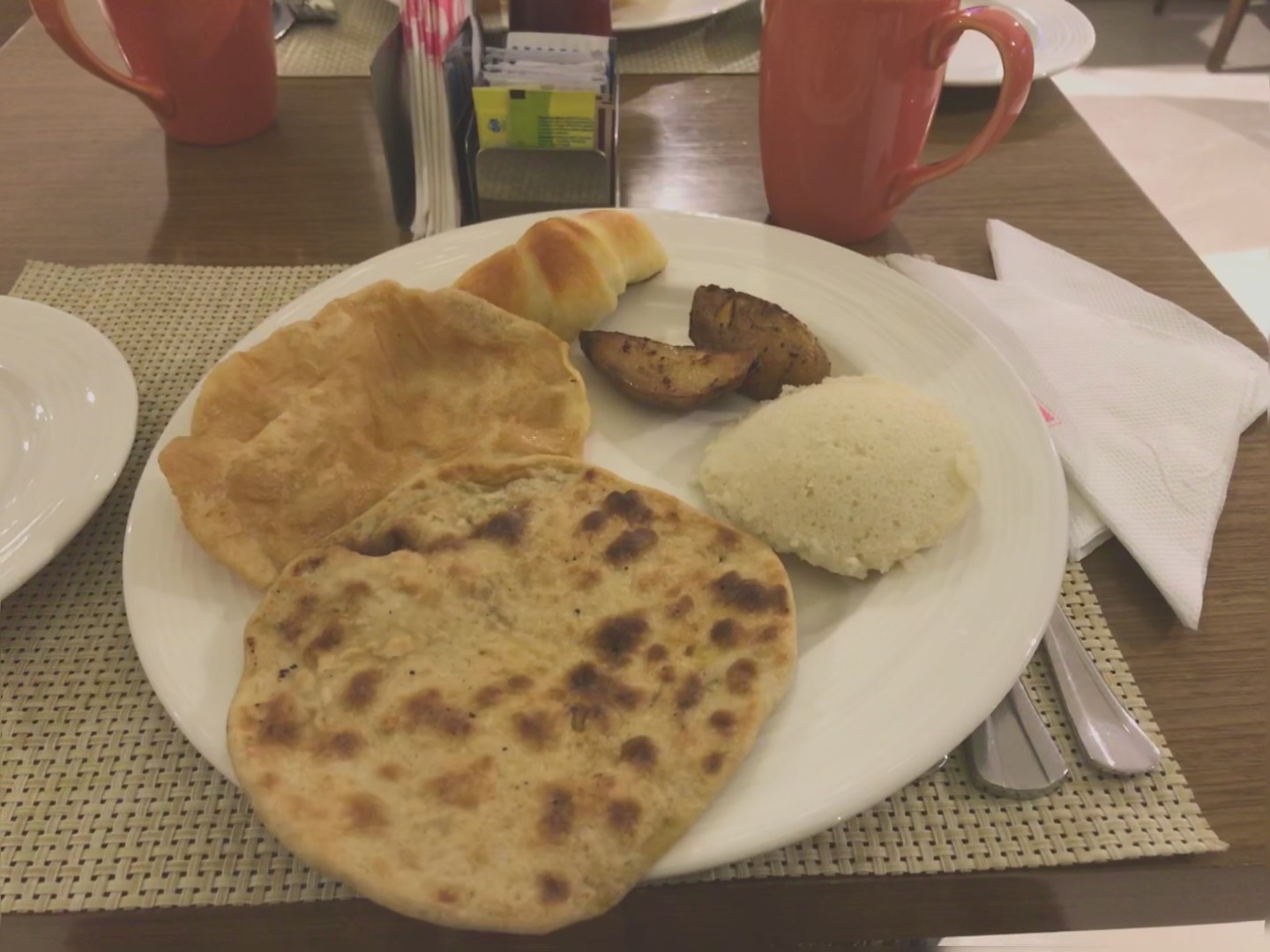 Breakfast at Mumbai Comfort Inn Heritage hotel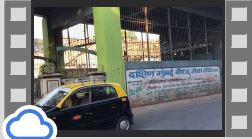 Busy street intersection near our Mumbai hotel leading
towards Miya Ahmed Darvesh Chowk market place.
At the end of video, Byculla's Gloria Church
can be seen opposite the hotel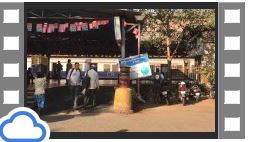 Close by our Mumbai hotel at around
Byculla train station and the market place (Chowk)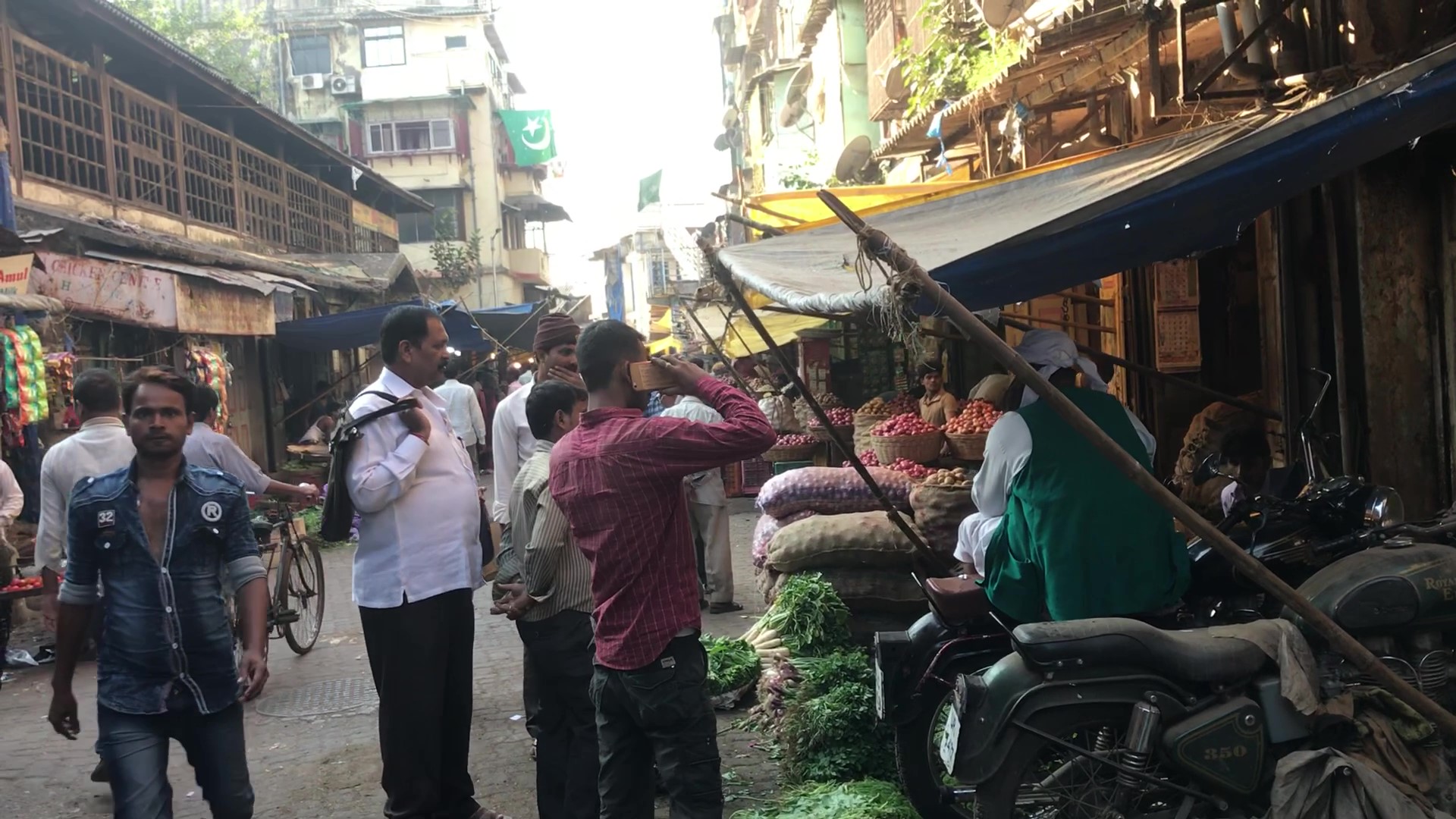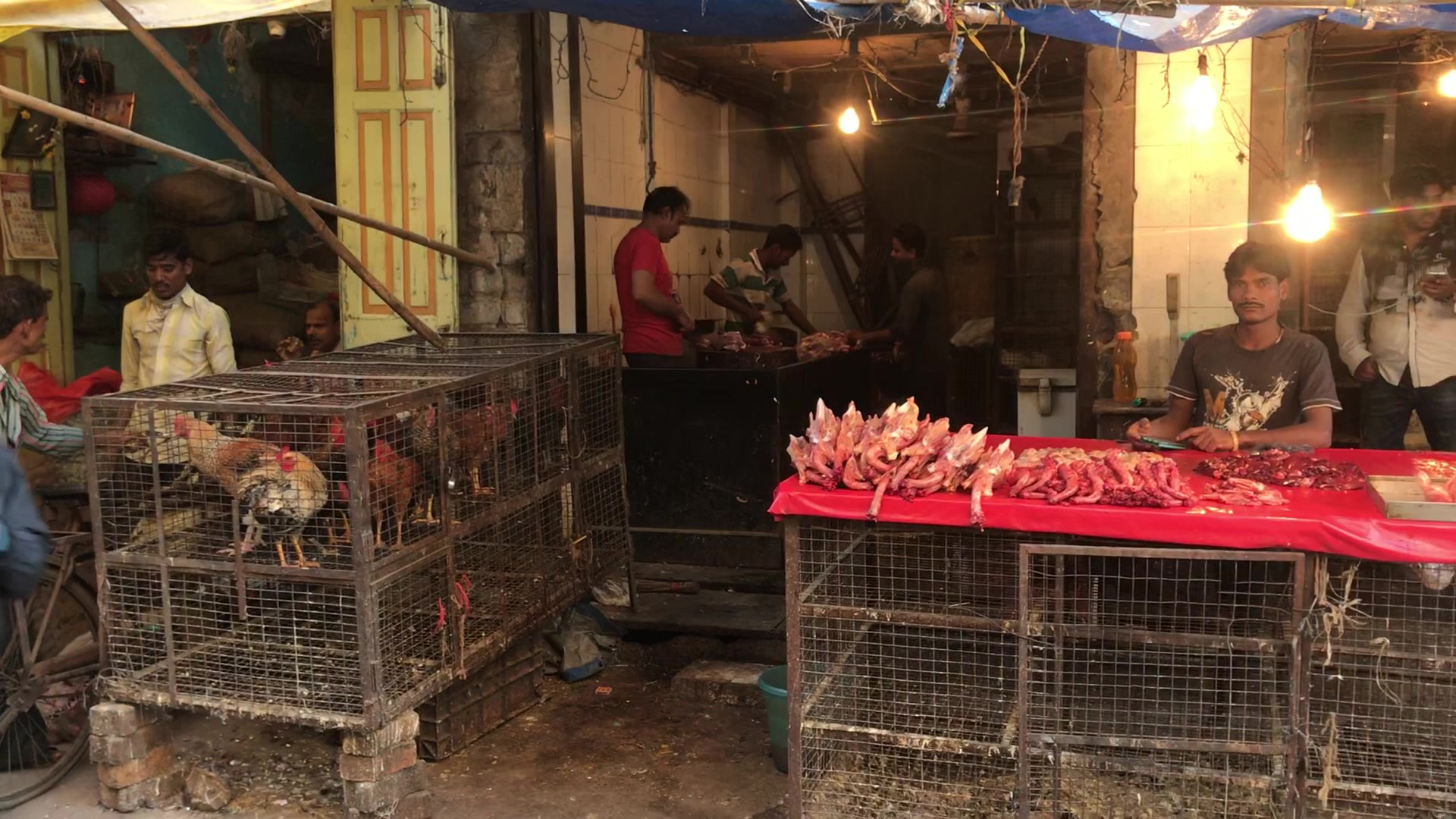 After hotel breakfast, early morning walk
at the huge market place (Chowk).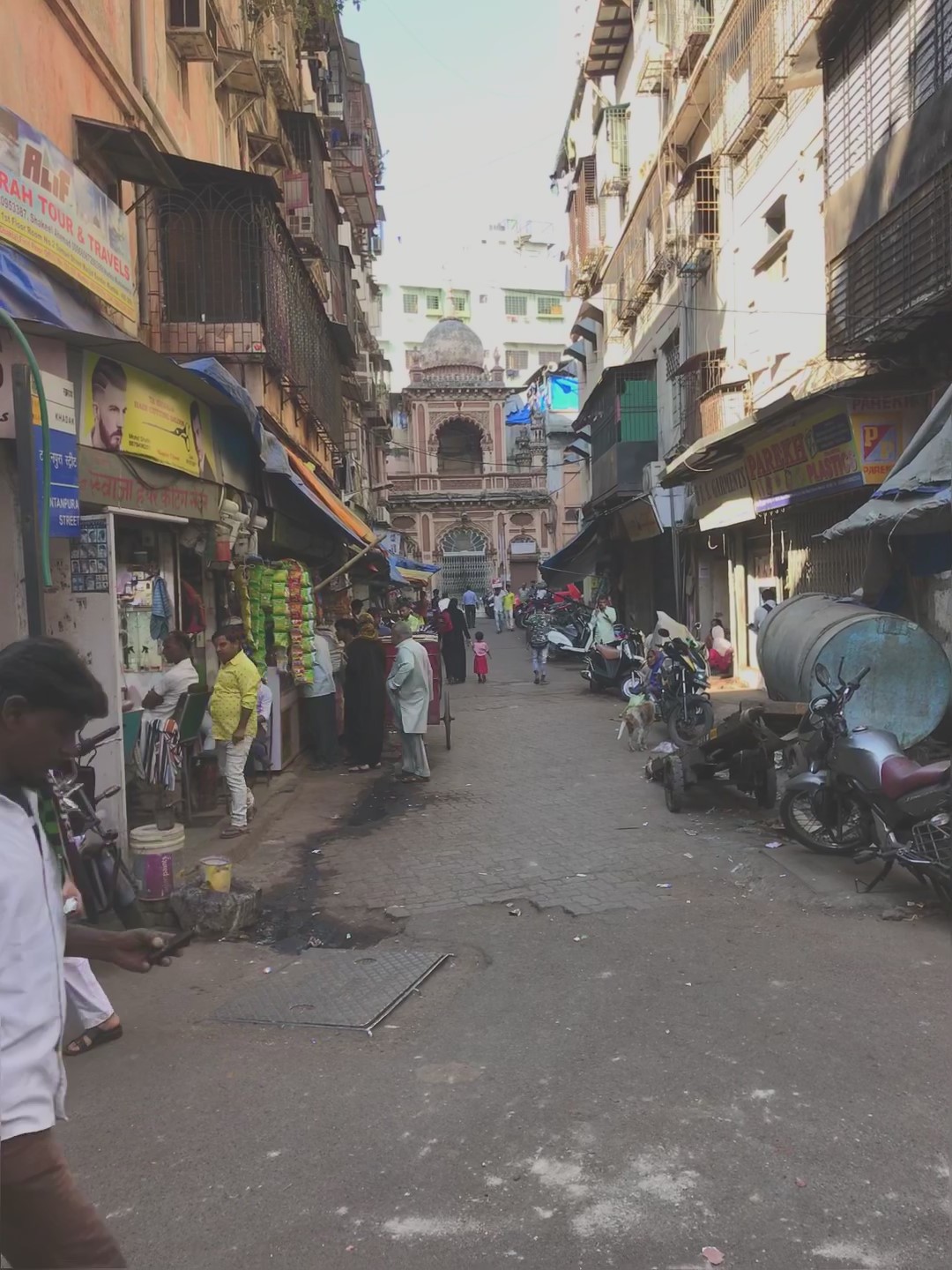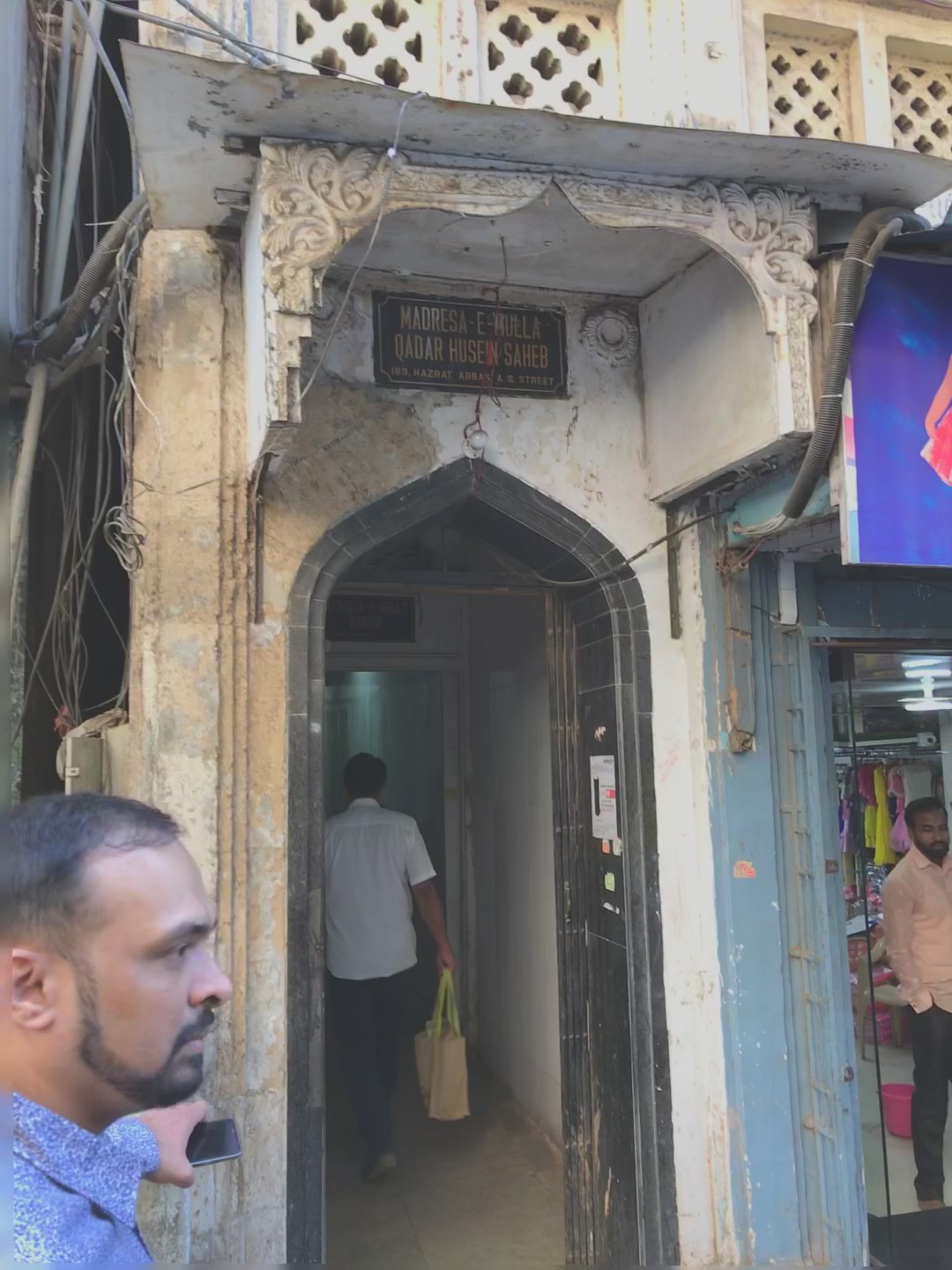 After walking narrow streets of ancient Khoja Mohalla
(Khoja area), we headed inside Madresa-E-Mulla Qadar
Husein Saheb (the pioneering institution for the KSI
community) for our first get together
and introduction meeting.


Click below to read On:


Mulla Qadir Husain Sahib Karbalai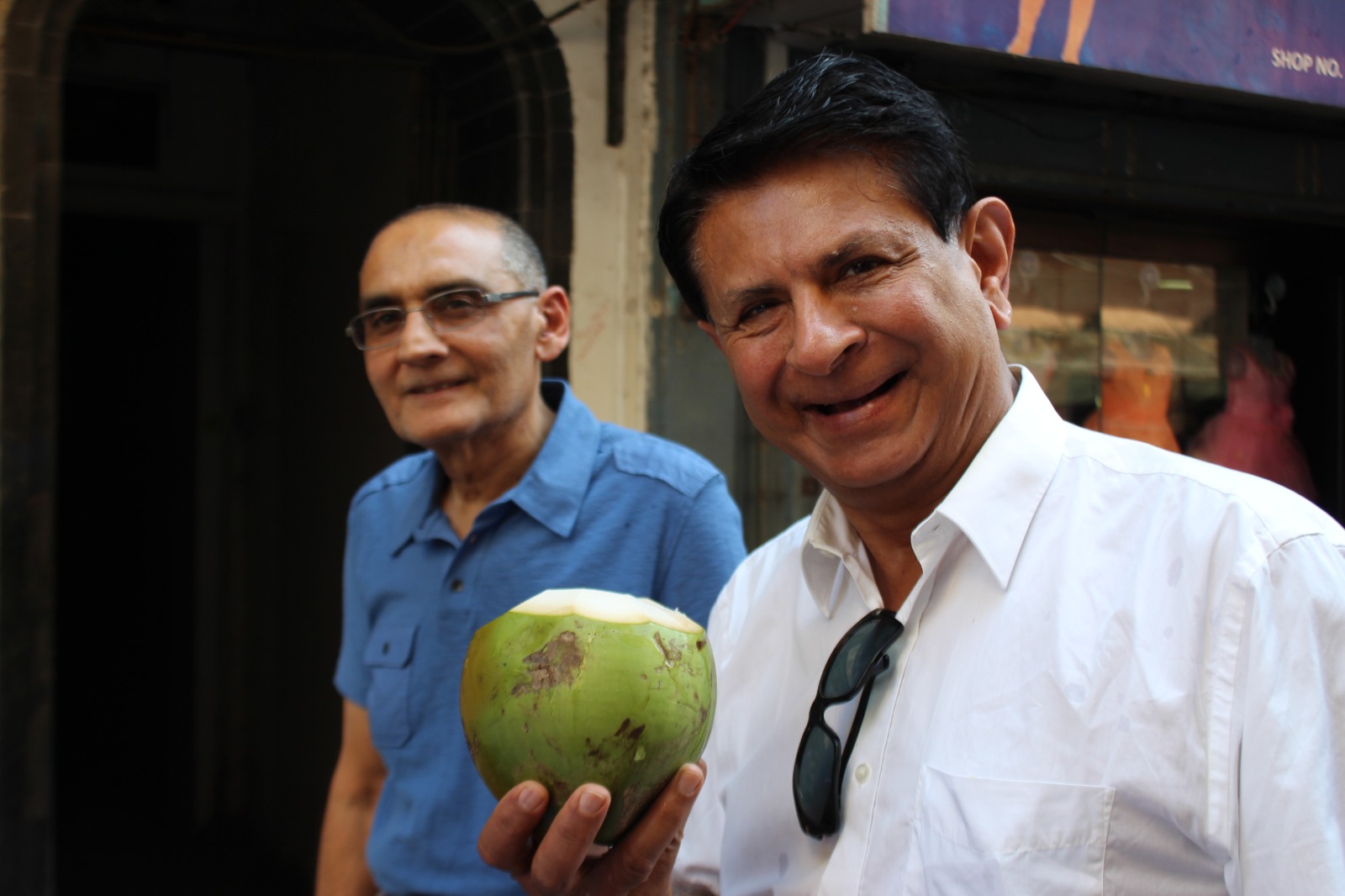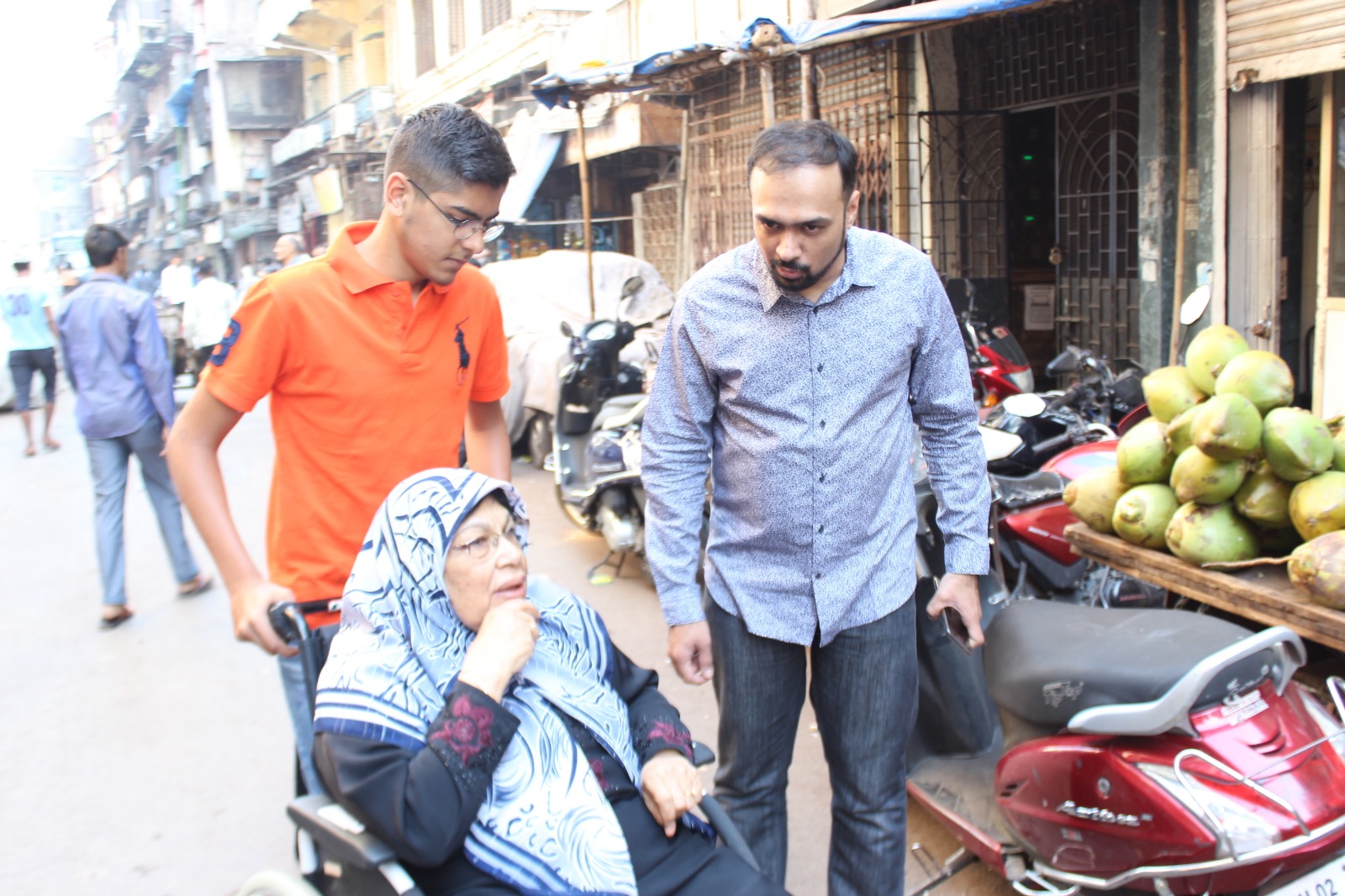 Outside and in front of Mulla Qadar Mehfil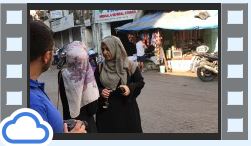 Mohalla narrow streets walk where we passed
by the Sunni Khoja and Ismaili Khoja cemeteries
and Ithna Asheris religious and cultural institutions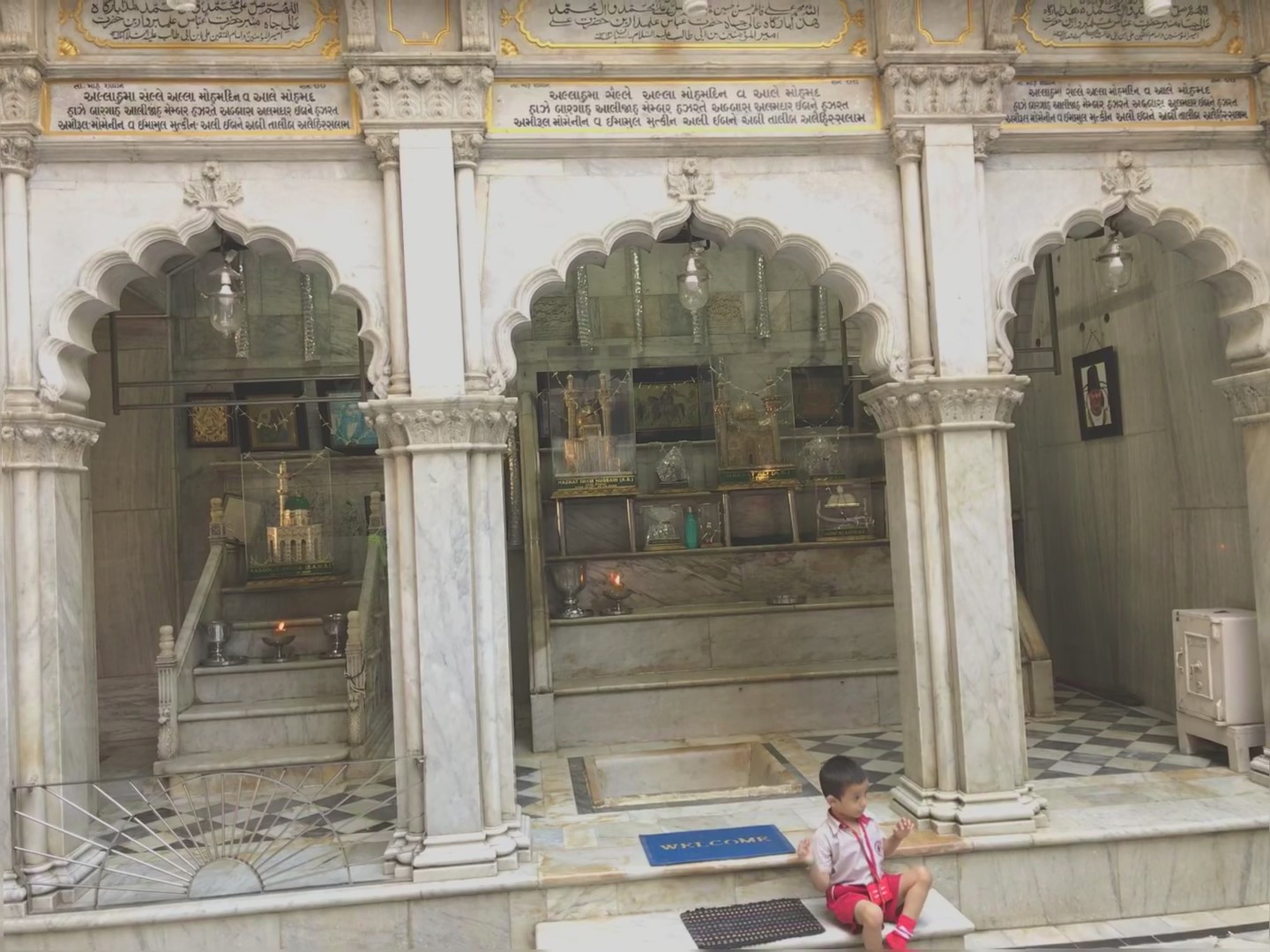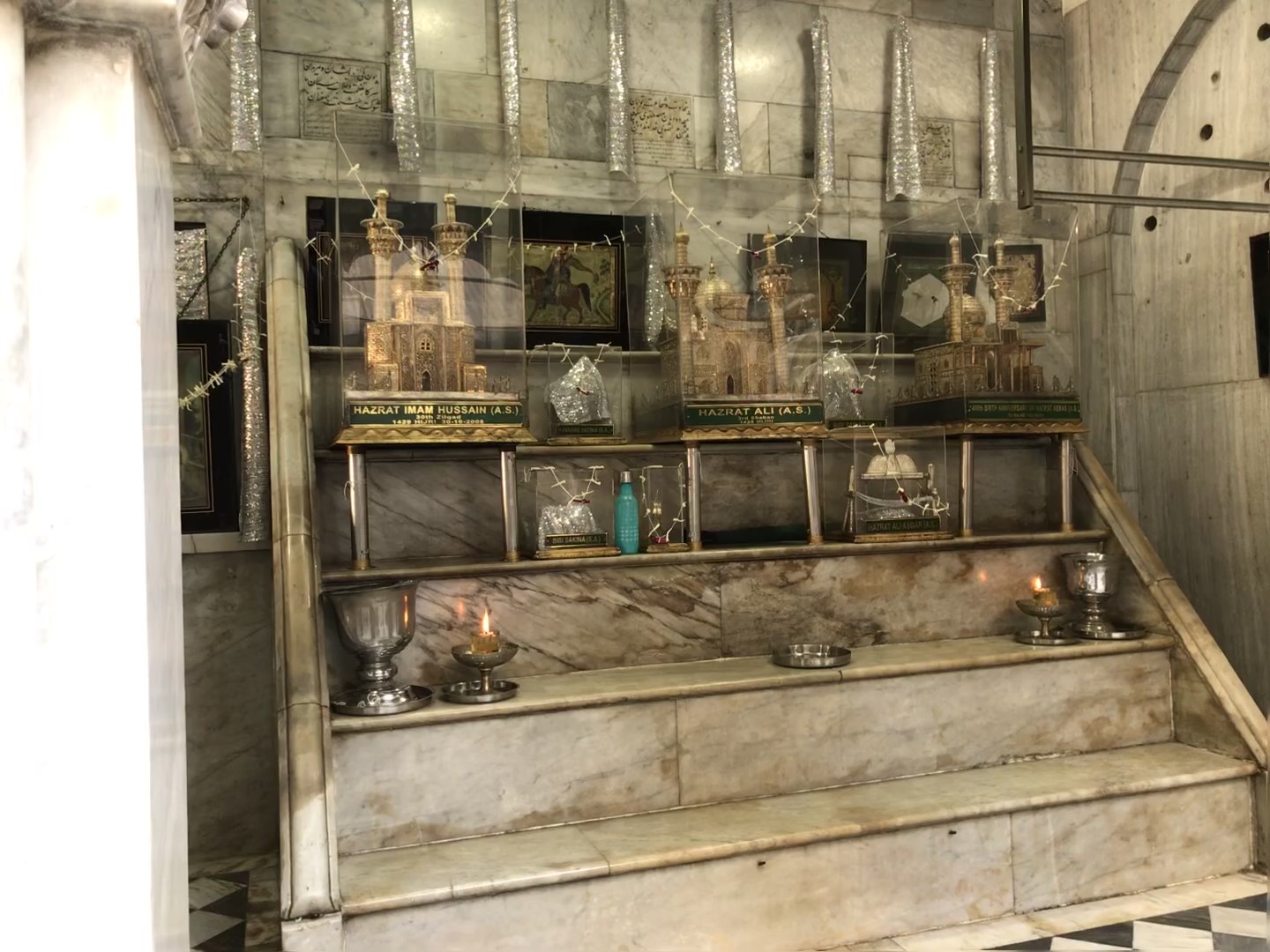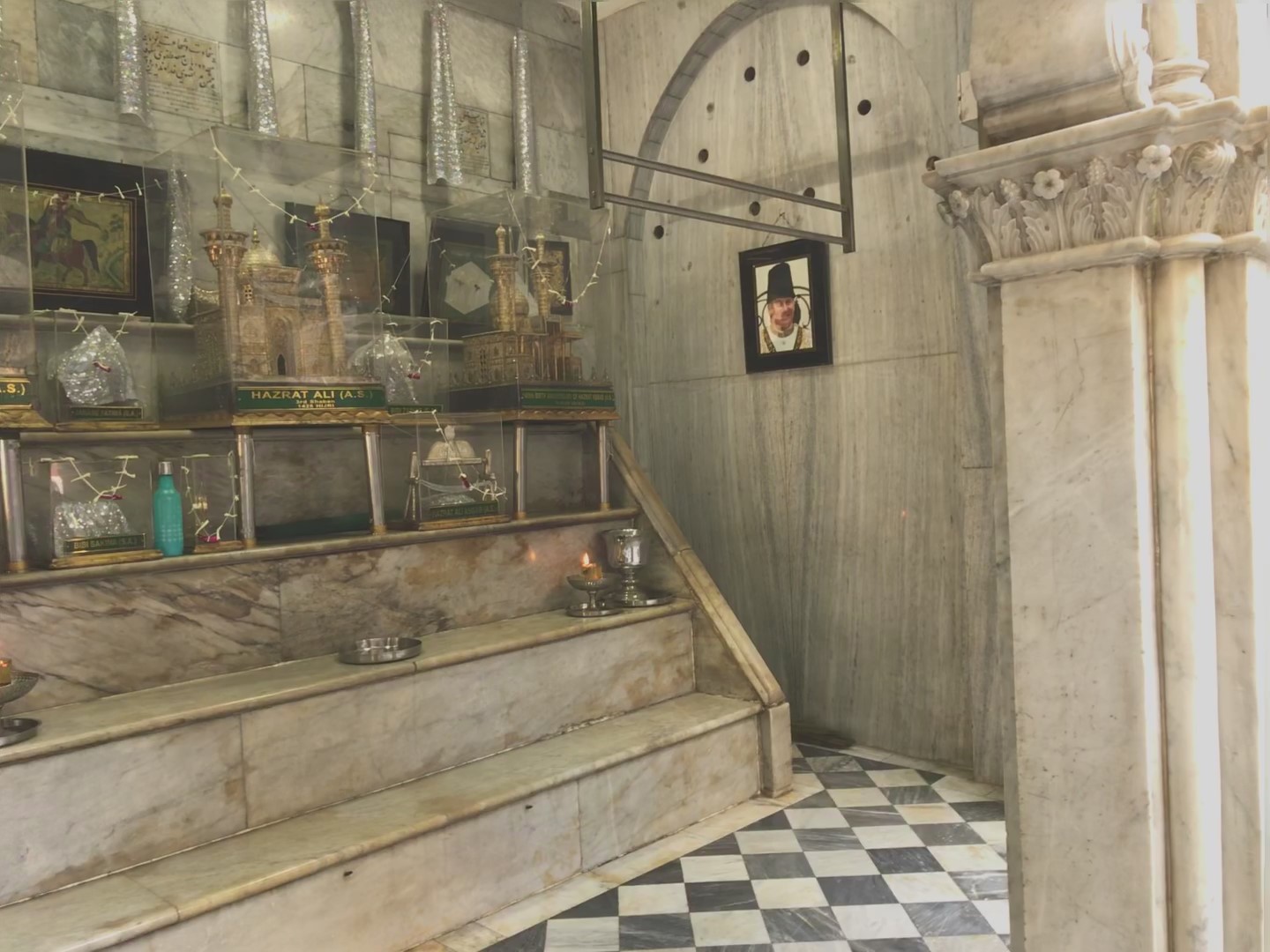 Above at one of the Khoja Ismailia Mehfil with the
"zaris" and Agha Khan's picture displayed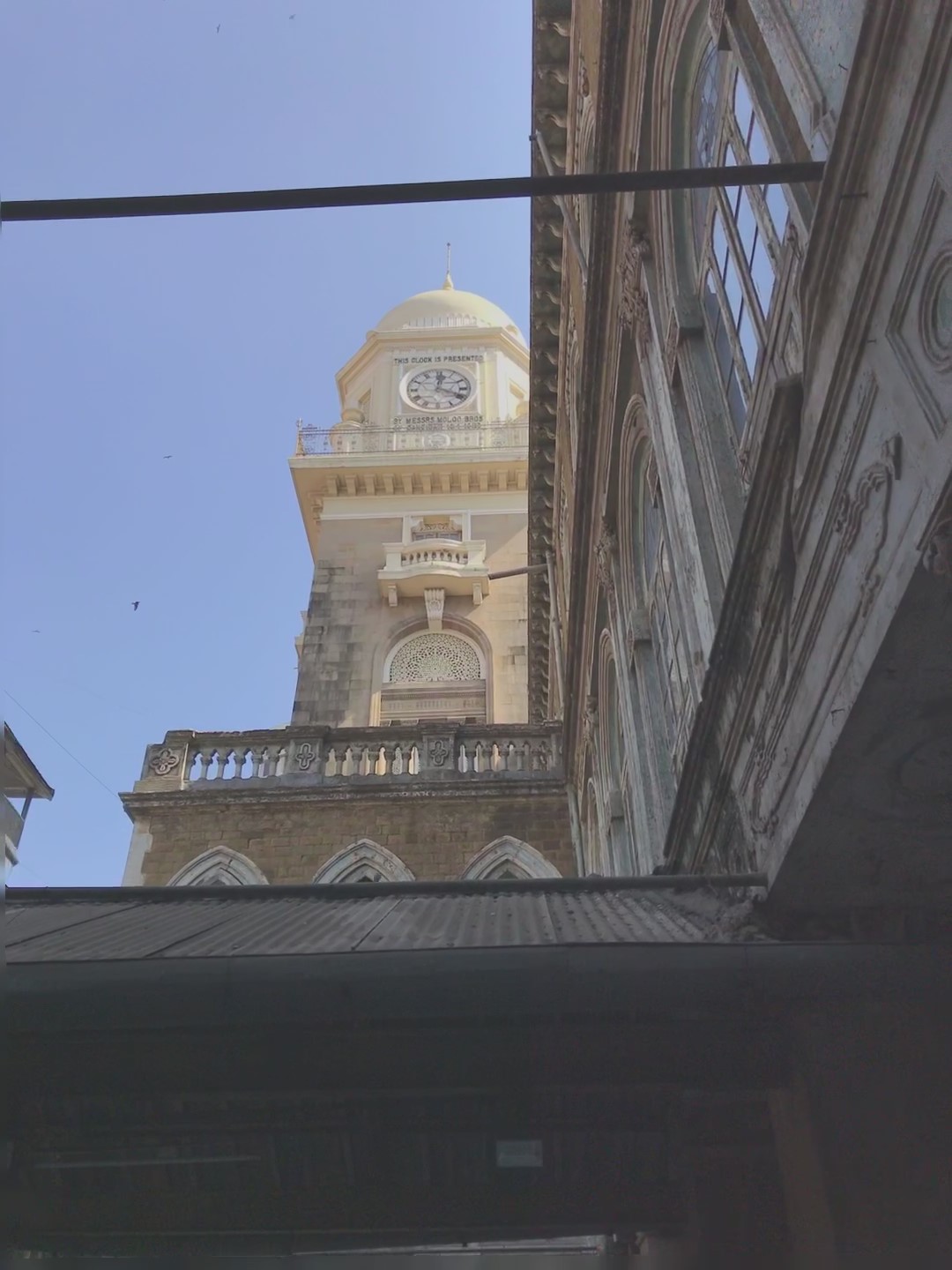 View of the gifted Messrs. Moloo Bros. of Zanzibar Clock
Tower from inside Khoja Shia Imami Jamatkhana

Click below to read on Mumbai's clock towers:


Mumbai's clock towers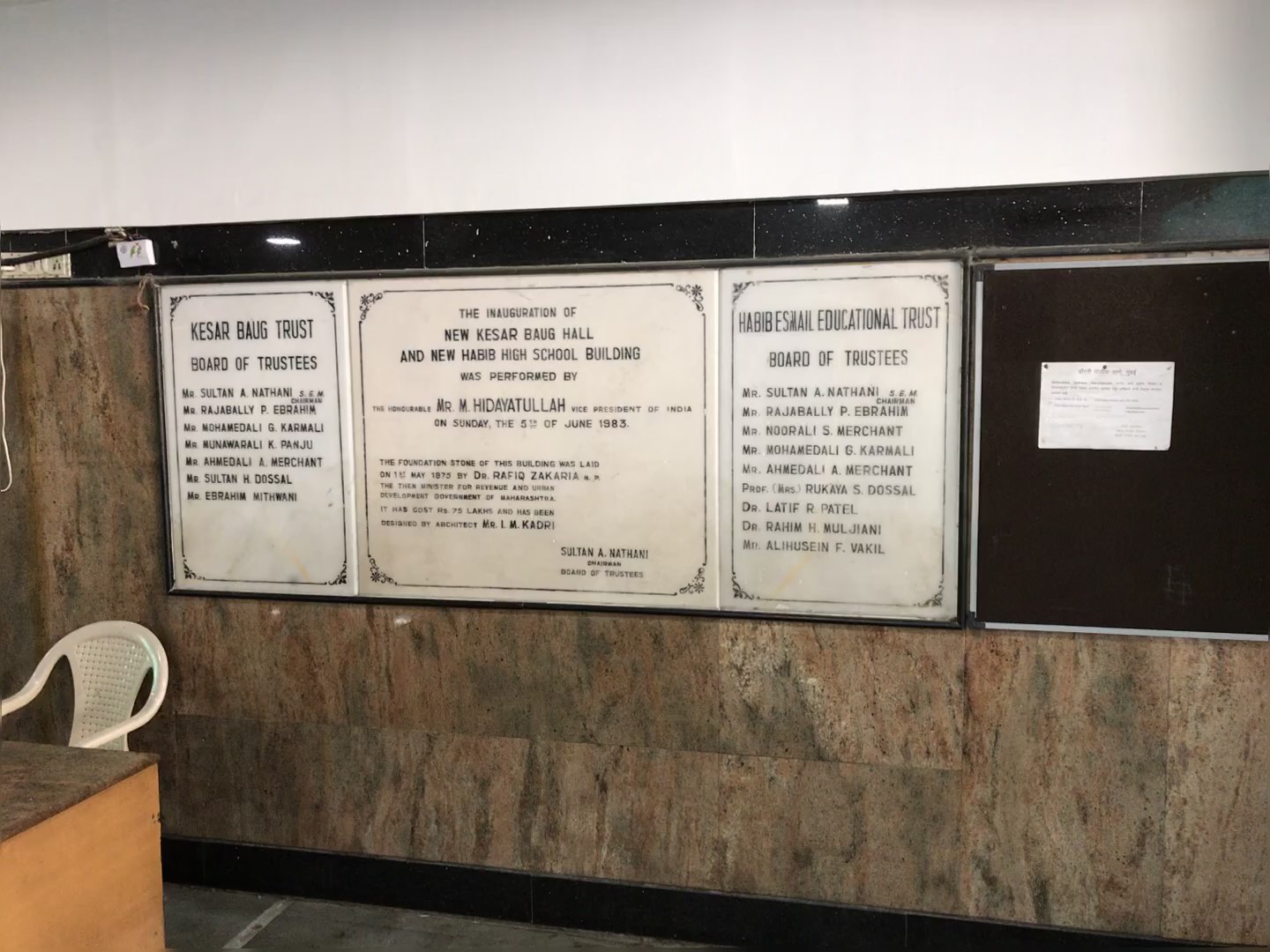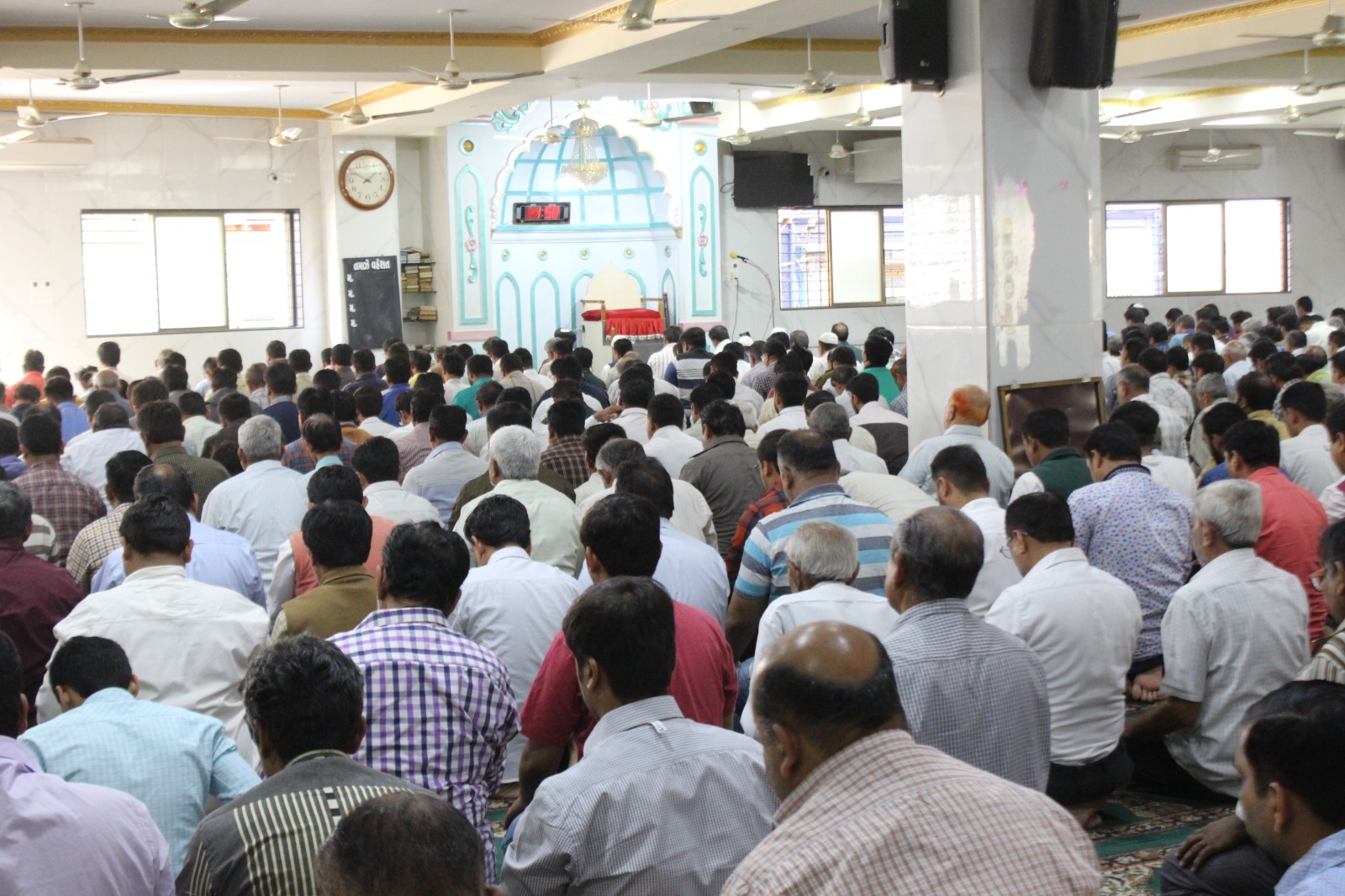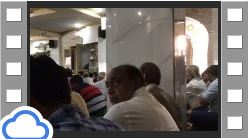 Inside mosque during packed Friday Khutba prayers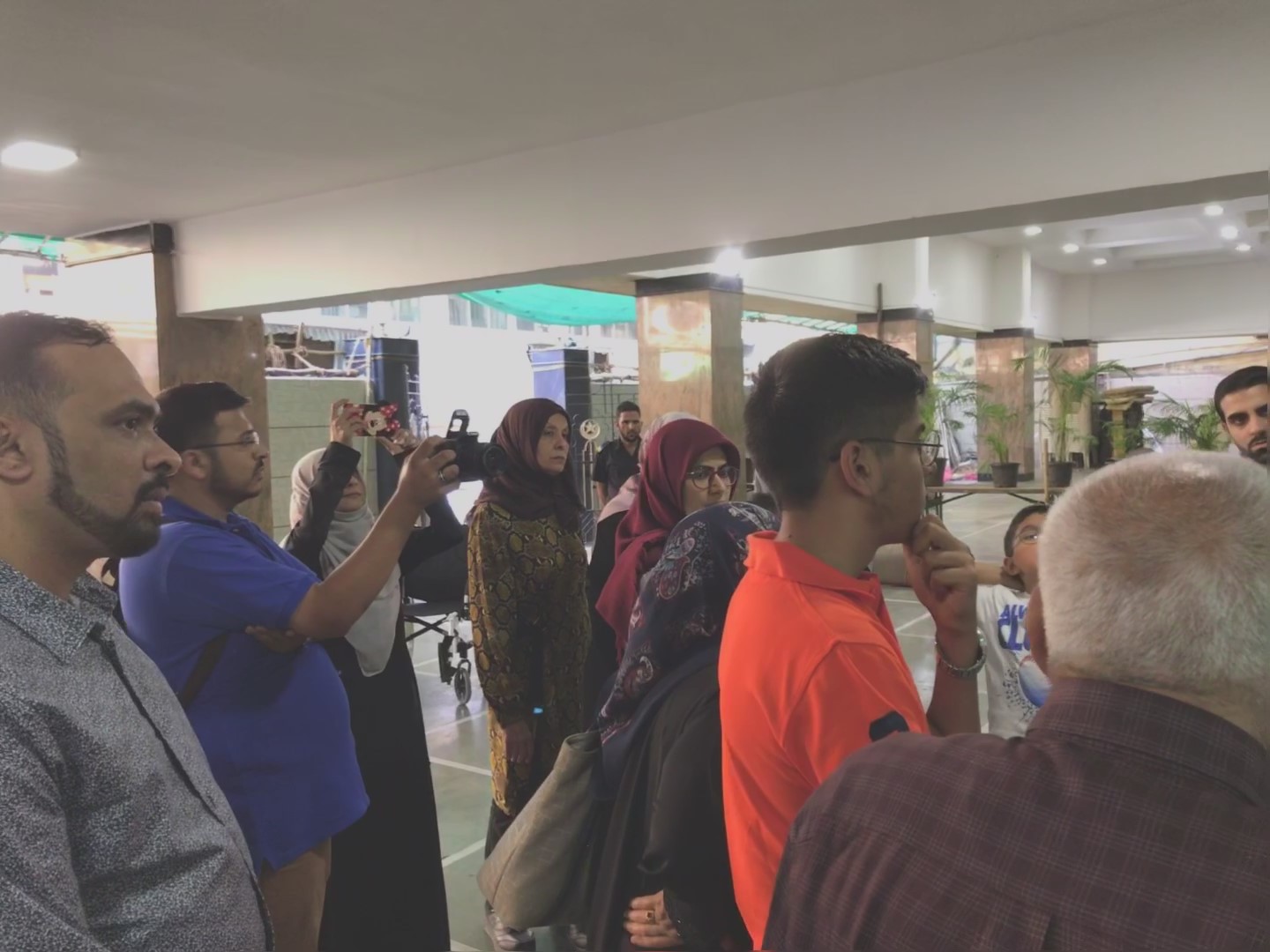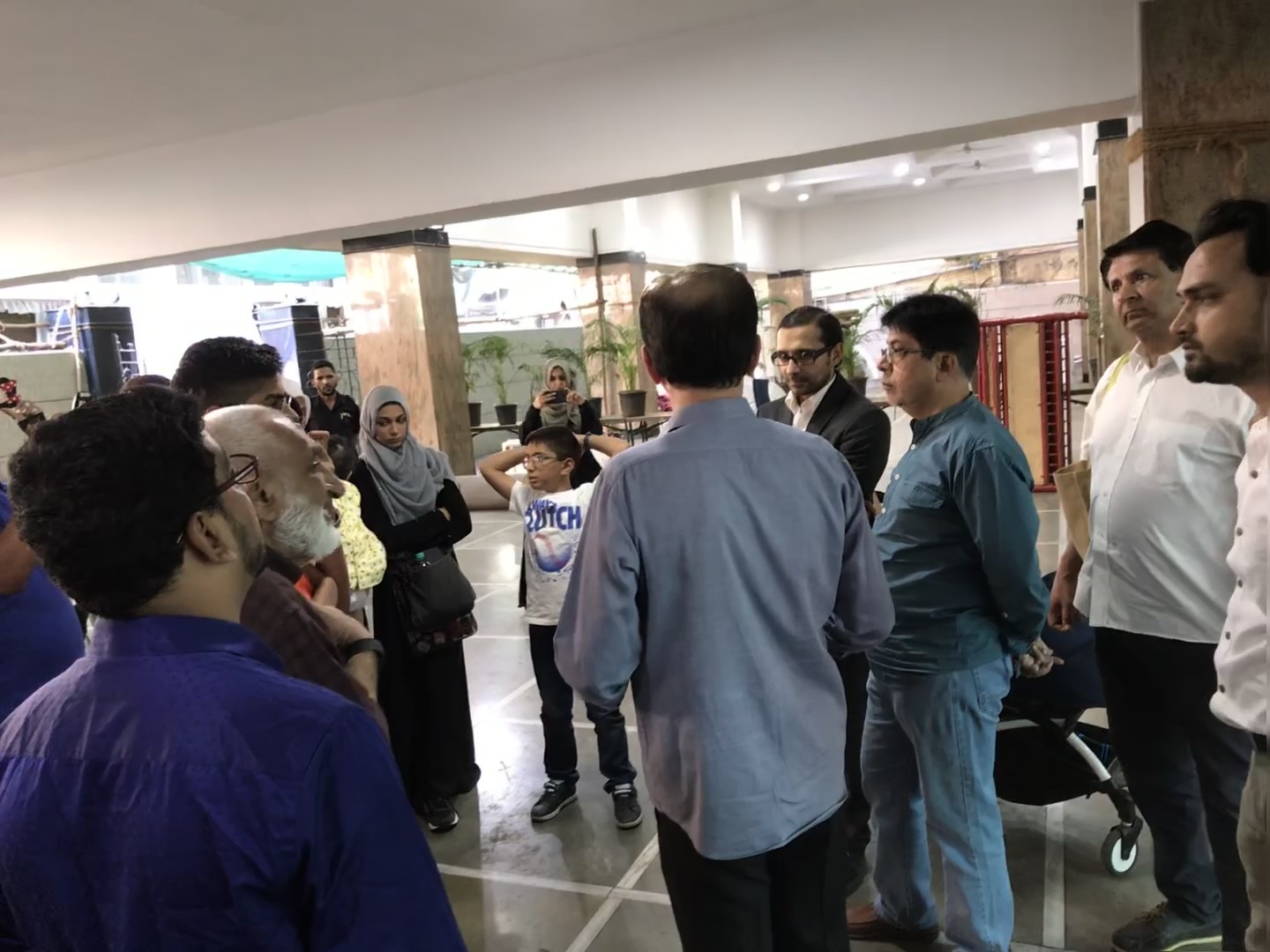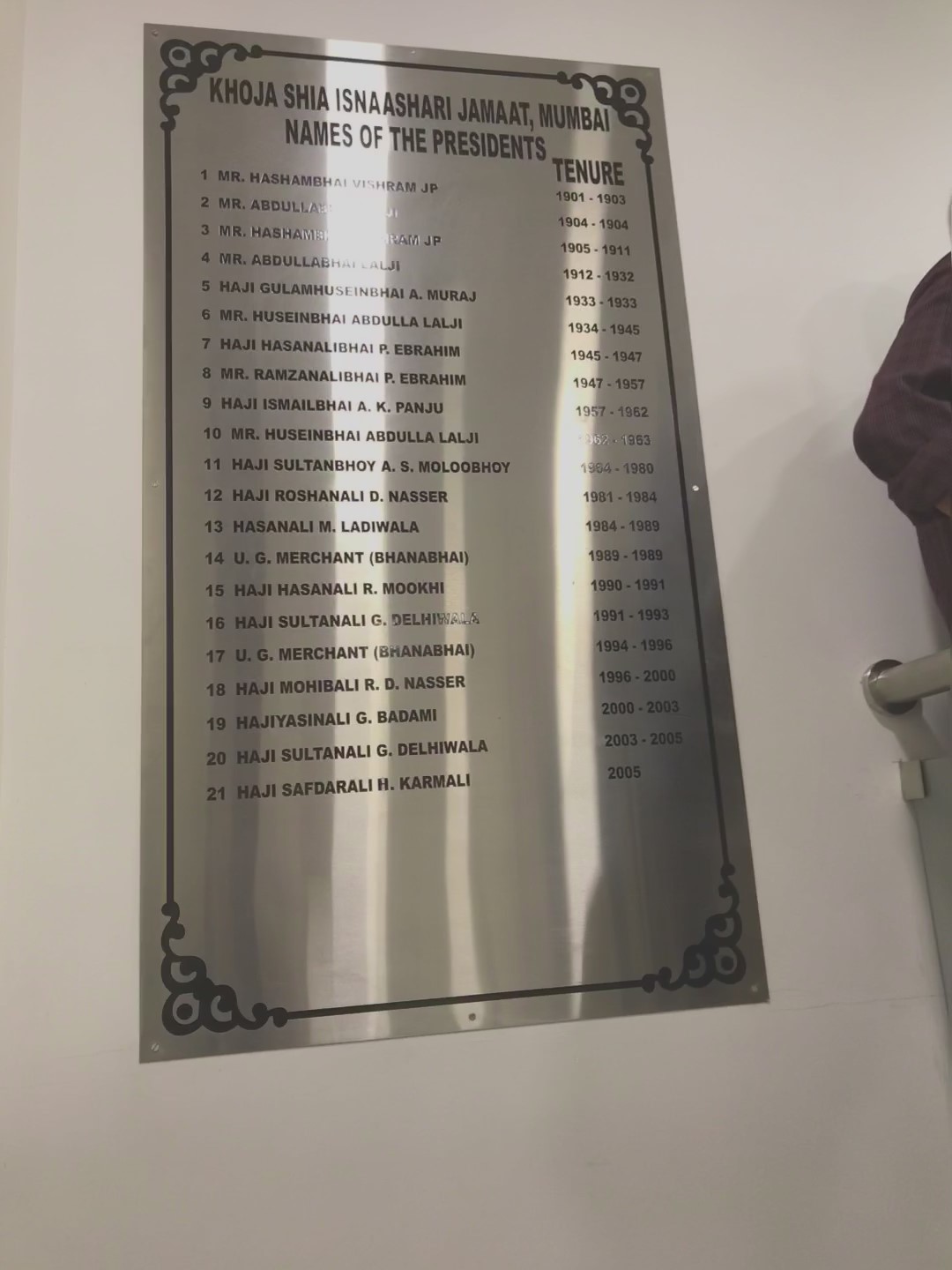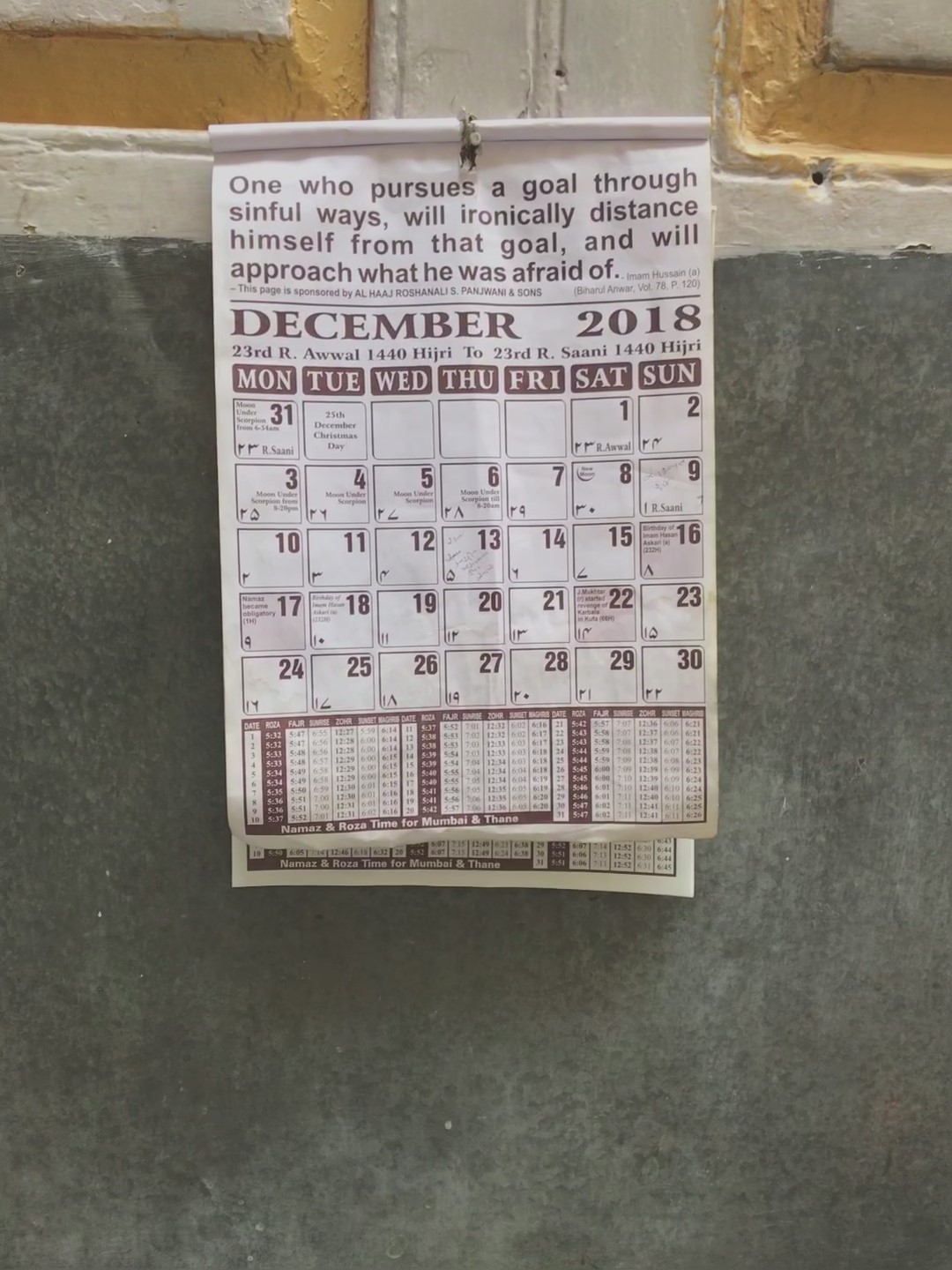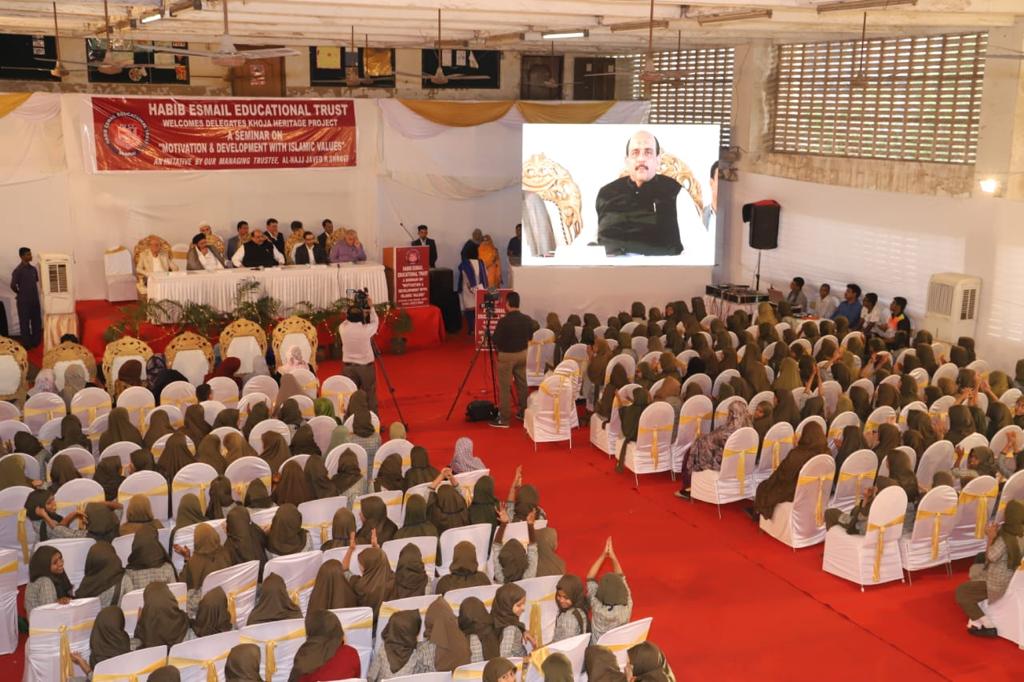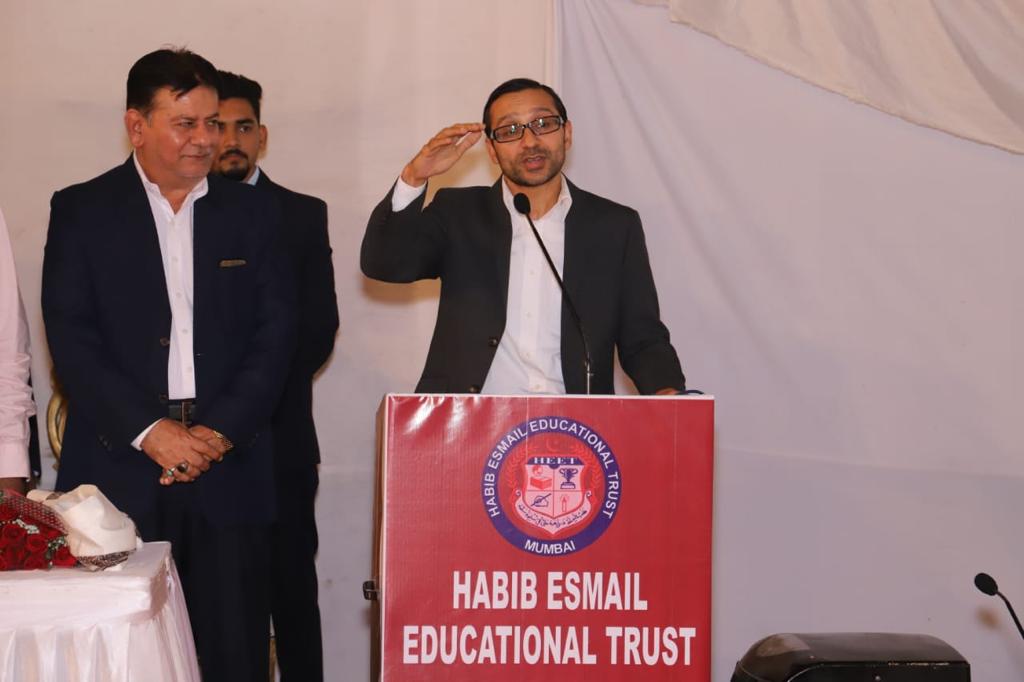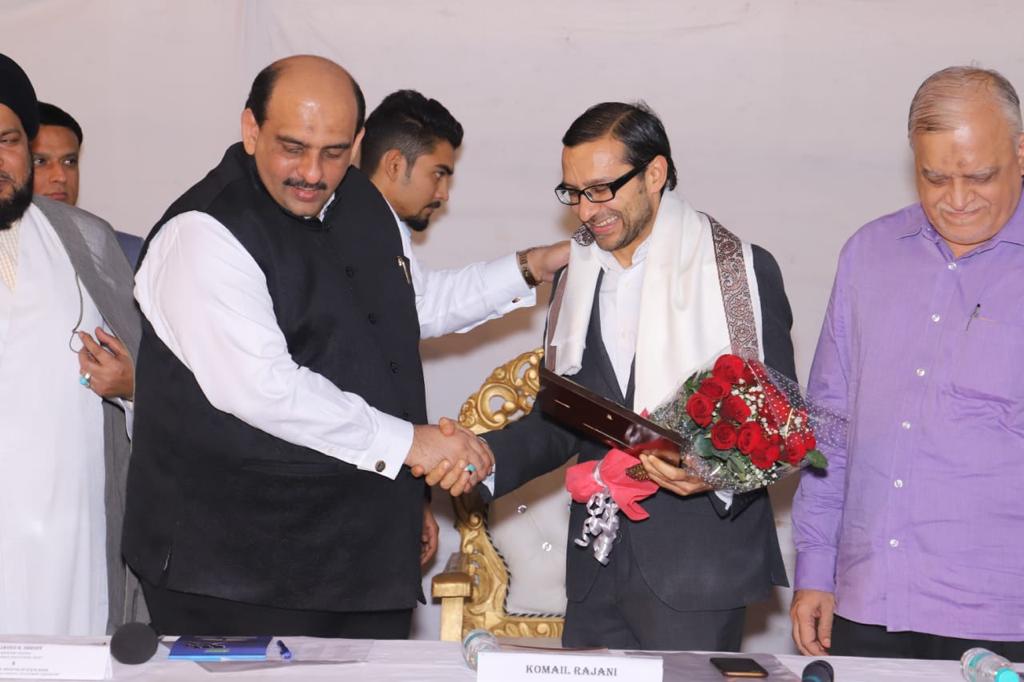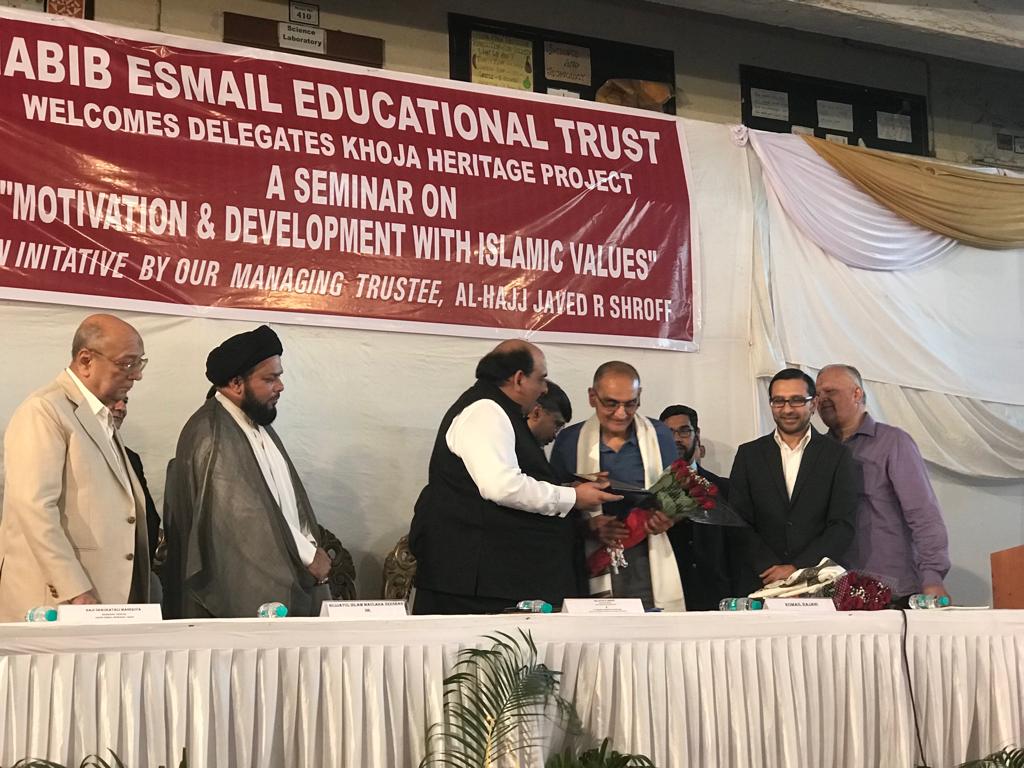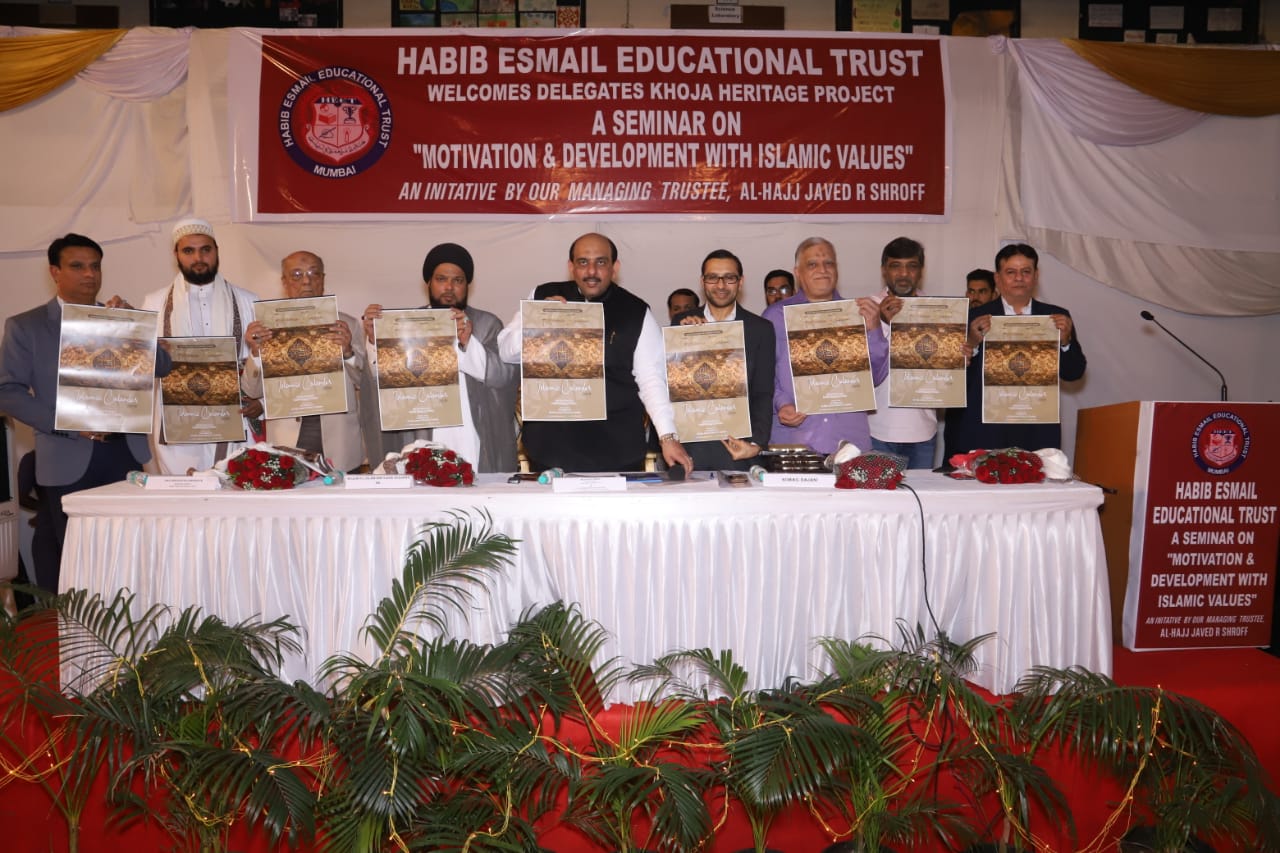 Click below to read On:


Alhajj Javed R. Shroff, Managing Trustee
of Habib Esmail Education Trust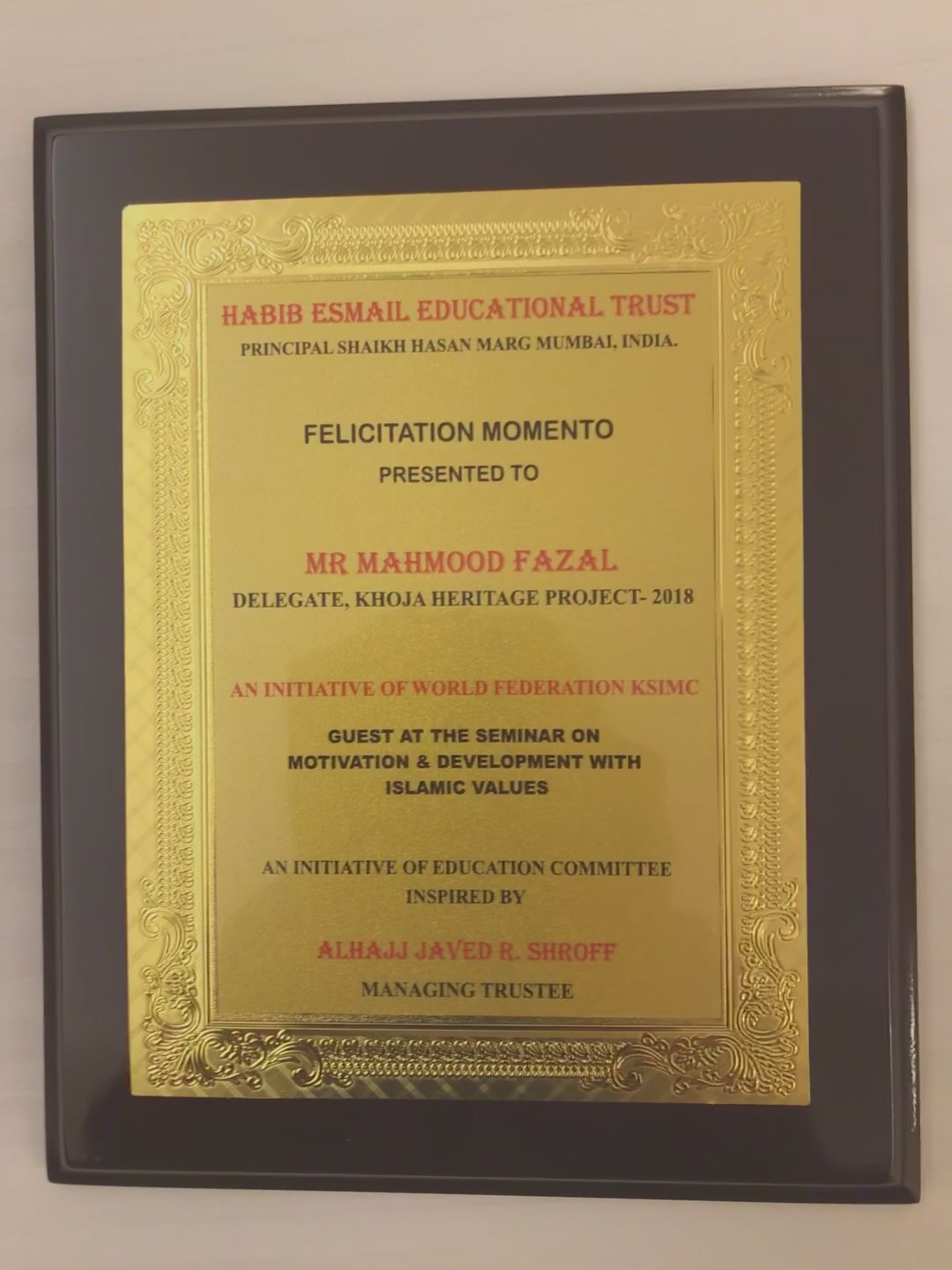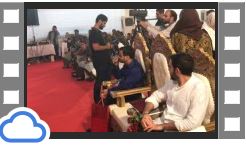 At the Habib Esmail Education Trust
seminar when each of us were recognized
and awarded for our presence.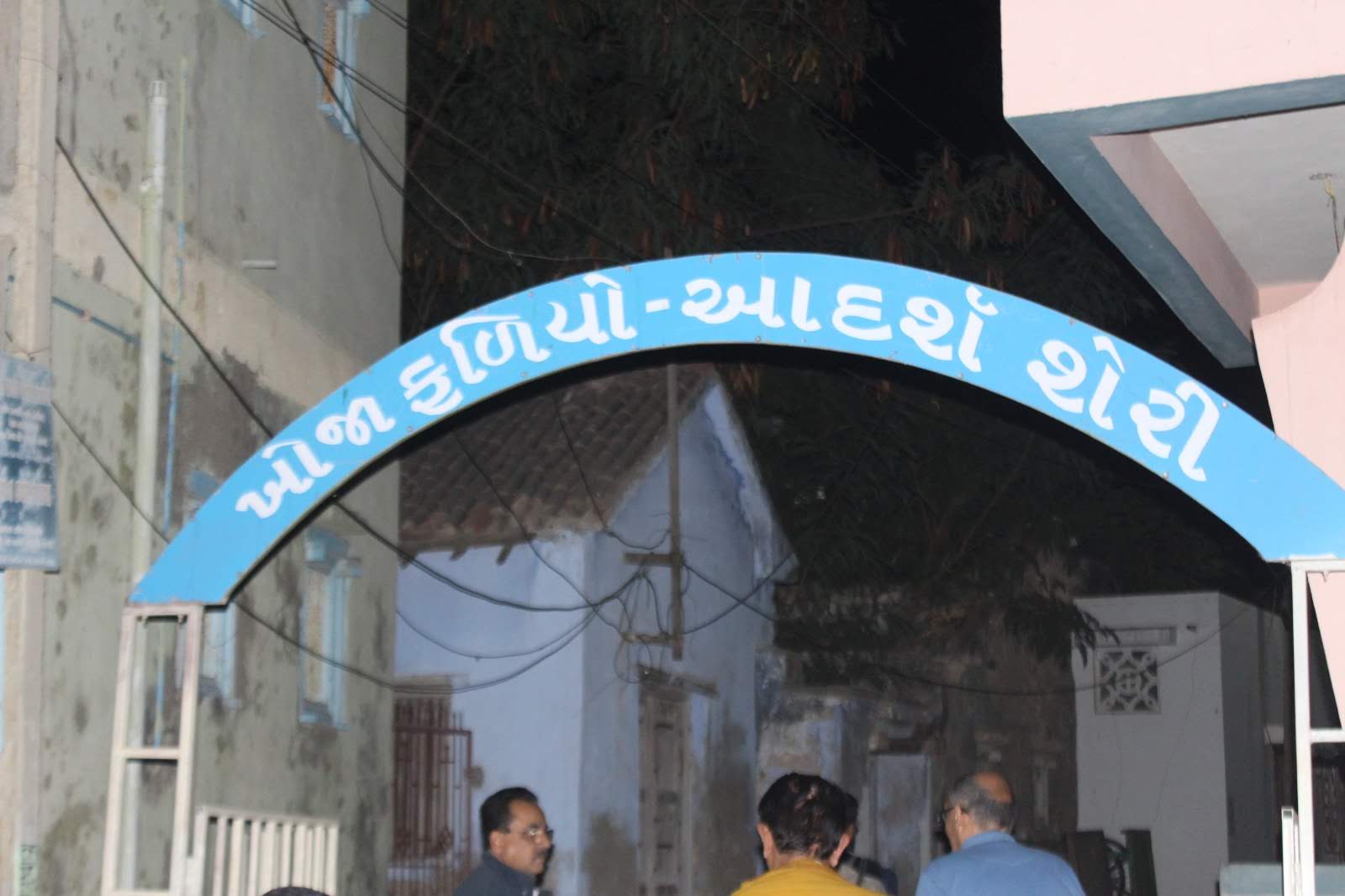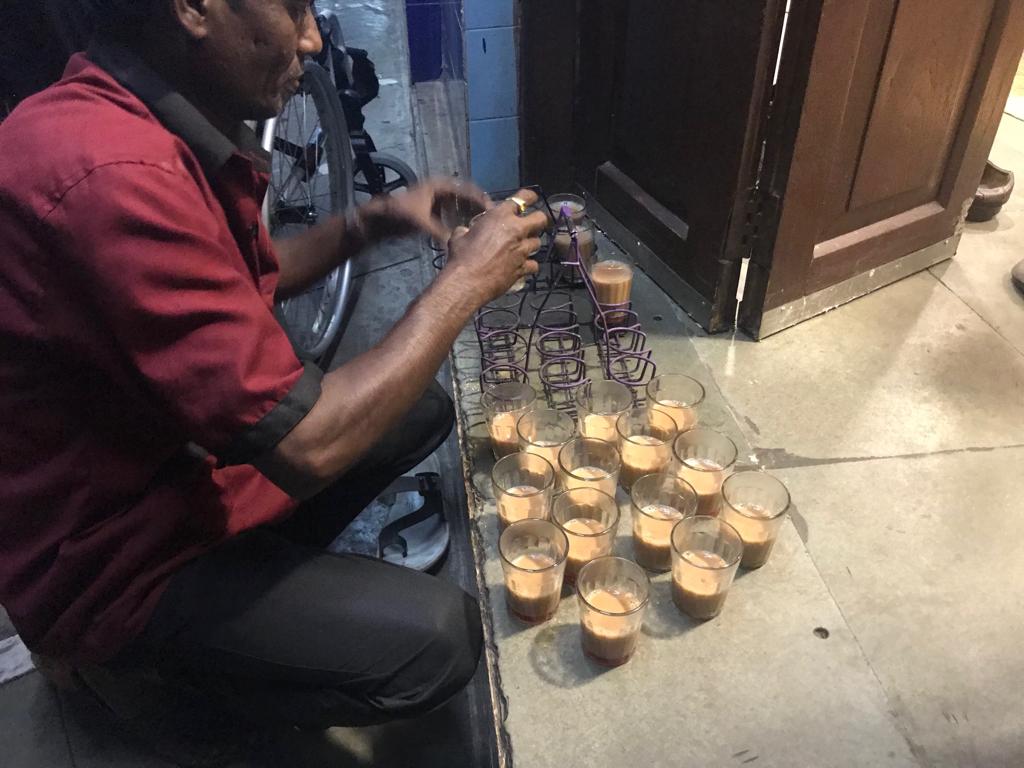 At Mughal Masjid for Maghrib/Isha
prayers and Masala chai and dinner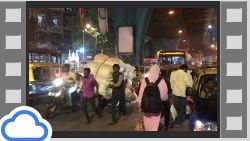 Mumbai's Dongri busiest street at night
time trying to pick up taxi to head back
to hotel after the seminar.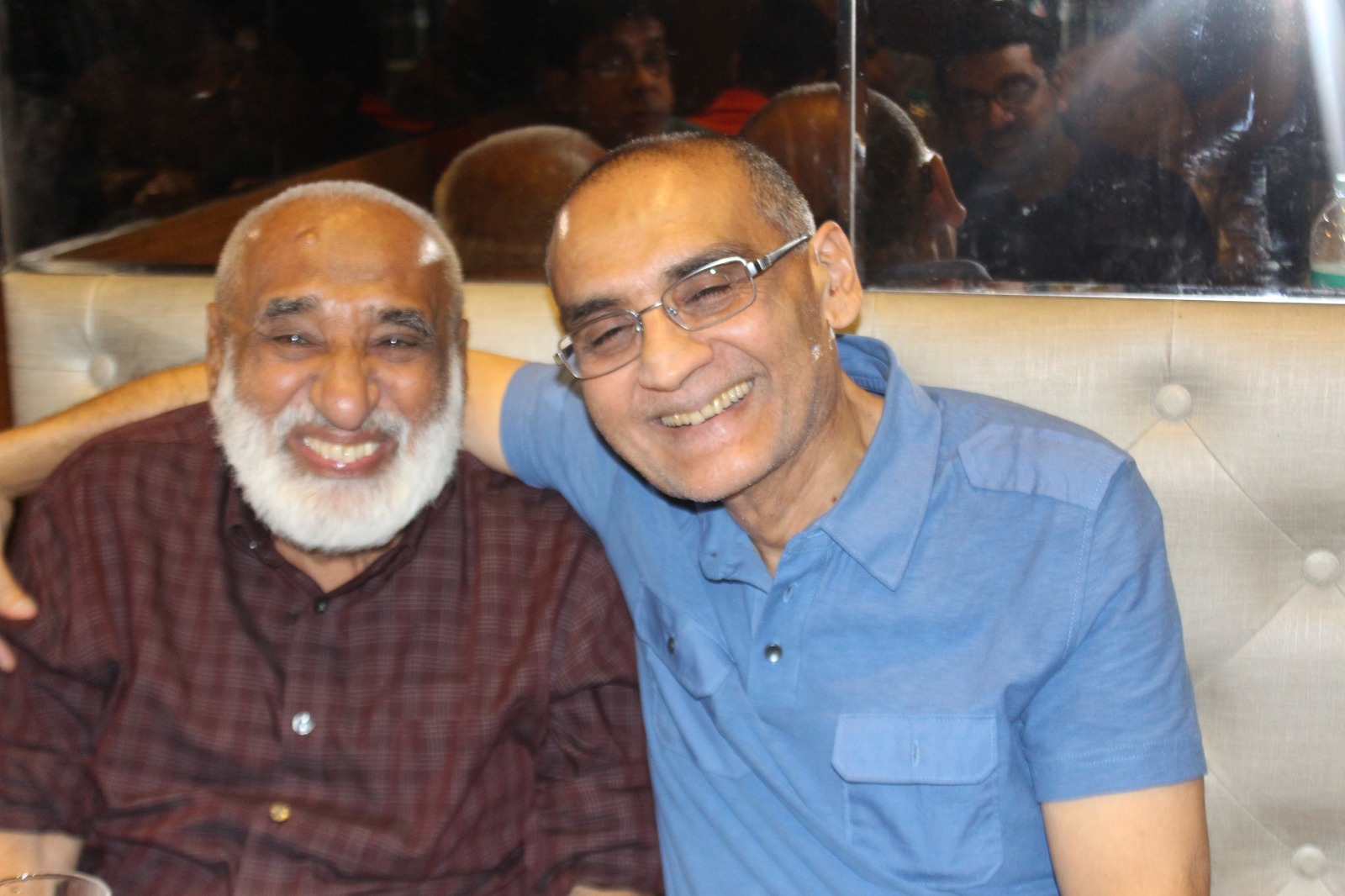 Late evening dinner at Chinese restaurant
and enjoying company of my Zanzibari buddy


Click here to go to next Day 3




Click here for Other Online Useful Reading Material




Click here for Video collection



to Khoja Heritage Tour Main Page
---
| | | |
| --- | --- | --- |
| Last updated February 2019 | Copyright © Mahmood Fazal 2005 - All Rights Reserved | Created By Mahmood Fazal |
Copyright ©