Mohsin Jiwa has his own family tree web site!
Click here to go to the Huddah-Hooda Family Tree and History website
e-mail:
mohsin_jiwa@yahoo.com
Click here to go to Mohsin's - Main Page
Click here to view family photos
Click here for more interesting articles
 Click here to go to the Huddah-Hooda Family Tree and History website
Peace be with you all !
Our vacation started on the Friday 16 July 2004 directly after the work. Air Mauritius flight leaves Frankfurt for Mauritius at around 20:00. I did not even have time to read the children school report because we were in a hurry to get to the airport. I love night flights because i sleep through the flight and it makes the flight time shorter. To my surprise the Airbus A340-300 was fitted with the inset video with several programs, including Indian films. After settling down at the located seats and a take off after a work tiring day, the dinner was served, all china and silver in economy class. The food was excellent and enough to fill the stomach. The staff were very friendly and efficient. After meal I fell asleep right away and slept through the whole flight, woke in time for the delicious breakfast 2 hours before landing at Mauritius. The immigration forms were given to us right after the take-off so that we had enough time to fill them up and keep it ready at arrival. The airport is at the south of the Island from where we took the Taxi to Port Louis, 80 km for 700 Rs (32,- Rs to 1 Euro). We settled in Port Louis for 2 days before moving to Pereybere beach. Port Louis is a small town and has nice places to visit. Since my last visit to Mauritius 15 years back things have changed positively and people seem to be more prosperous.2 days in Port Louis was an experience where we could walk freely day and night with out any criminal problems. Waterfront was quite impressive where there are a lots of entertaining restaurants, casino, shops, pubs etc. Food is quite cheap and good and for enterprising people food is sold on the footpath in the evening Haleem, Briyani, Chicken Tikka which taste different then we are used to. People are very friendly and speak French, Creole and English.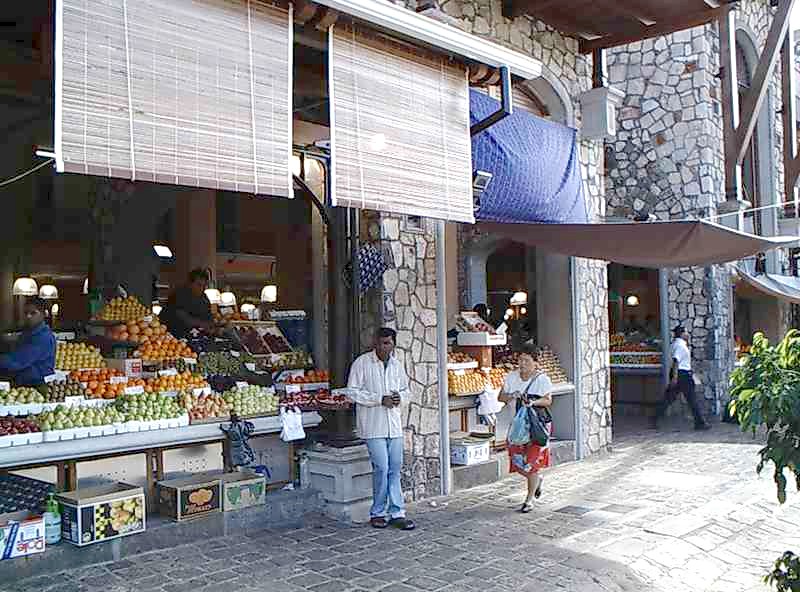 Waterfront-Port Louis Mauritius 30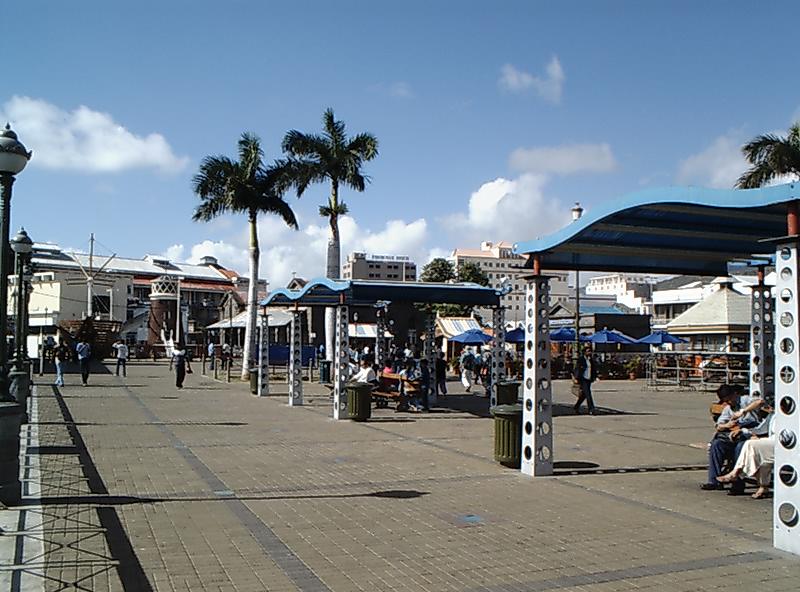 Market Port Louis Mauritius 37
After 2 enjoyable days in Port Louis we moved to Pereybere Beach and got an apartment for Rs 600,-- (ca 20,-- Euro) .Pereybere is where most of the family with children come and stay in apartments which has a kitchen. After the breakfast which was tea, baguette (Rs 6,--) for the family, butter, jam, boiled eggs all very cheap at the nearby Chinese grocery shop. Pereybere Beach is across the road, cross the park. The length of the beach is about
200-300 meters in a lagoon which is protected with a coral reef so no large fishes swim through. Mauritian winter get warm around 10:00 around 25° C and by 11:00 it is warm enough to go for the swim. The Coral Reef blocks the high waves in the lagoon so that the sea is flat and is more of a swimming pool. We could swim out about 300 meters. The whole lagoon was a sandy wit very few corals and max of 3 meters deep. Excellent for snorkeling. Lunch time as scheduled around 13:00. In the Park joining the beach were Trucks parked selling food of all sorts and taste. We decided mostly for the Mauritian version of the Döner Kebab for Rs 35,-, sliced grilled halal chicken meat mixed with salad lettuce, carrot, cucumber and onion in a baguette foot long with garlic sauce and hot chilly sauce.1/2 liter coke and 1 liter water for Rs 25.--.Around the corner were the stall where they sold Daal Puri,Roti ,Gateuax Piment ( Bhajia) Samosa (Chicken, Fish or Vegetable) Enough food to keep one satisfied. Around 16:00 after swimming and playing in the sand for the whole day it was time to go to the apartment for the shower and change of clothes and cup of tea with bhajia and samosa. The evening meals was in the Chinese restaurant where the served from fried rice/noodles with veg, prawns, chicken, beef, prawn,beef,chicken,fish in garlic, oyster, chilly, ginger and other sauces with plain rice or noodles. 3 different soup and chicken/prawn balls as starters. Non of us 4 is a heavy
is a heavy eater, we enjoyed or Chinese treat for the next 12 days of our stay at Pereybere which costed us around Rs 300-350 including soft drinks. They did serve alcoholic beverages.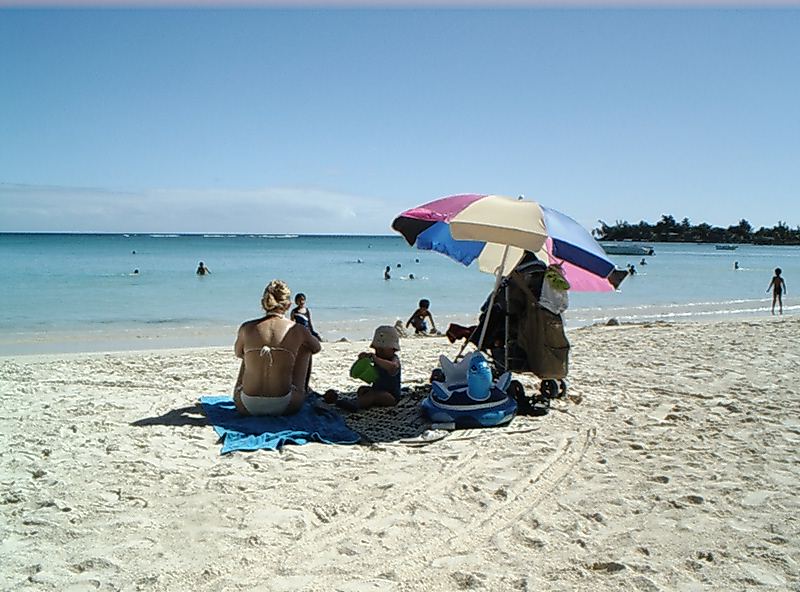 Pereybere Beach Mauritius 39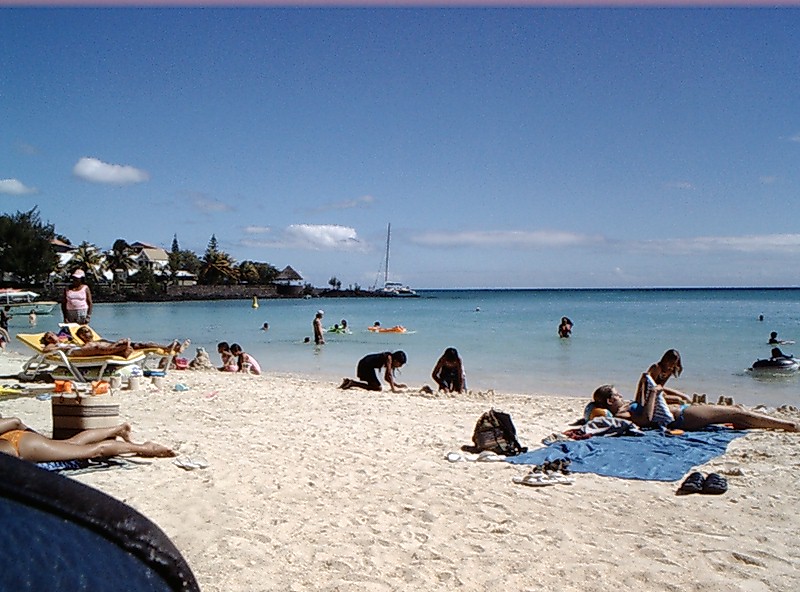 Pereybere Beach Mauritius 55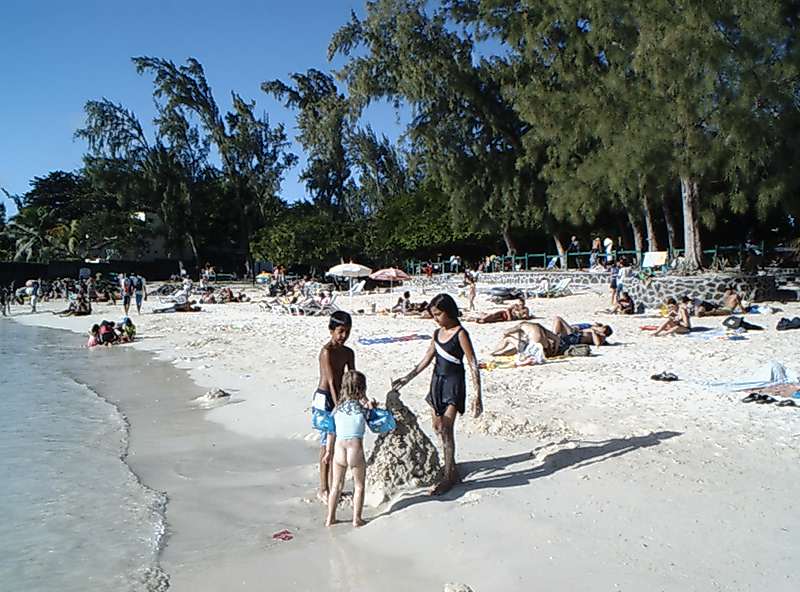 Pereybere Beach Mauritius 46
On the 30 July we left Mauritius for Madagascar. Arrived in Antananarivo at 10:00 and our relative met us at the Airport to take us home. Antananarivo is called Tanarive and Tana by most of the people who we met. Madagascar was an island of mysteries and we didn't know what to expect. Thanks God we all could speak "Gujrati". Gujrati was our savor because we could not speak French or Malagasy. I also wanted to contact my relatives who had migrated to Madagascar long time ago and belonged to the same Huddah/Hooda Family Tree of Gulamhussein Pribhai branch.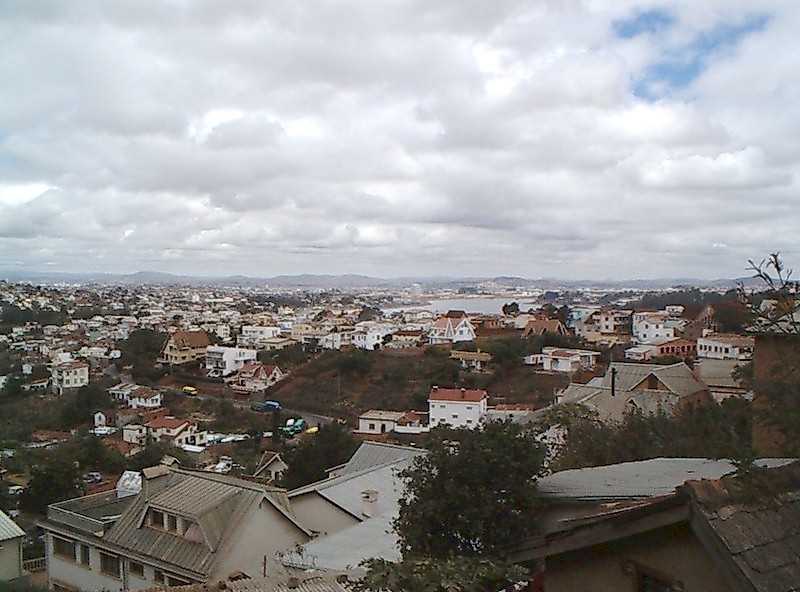 Antananarivo Madagascar 61
The Gujrati slang of Madagascar is slightly different from ours but we didn't encounter any difficulties in understanding each other. The food they ate was also very similar to ours like Daar, Biryani, Tikka, Miskaki is called Seekh, Lasan na Ladwas are made of rice flour, Chewro is sew,jugu and katri etc.About Tana there not much to say except that it is a big city probably the size of Nairobi. July is a cold month with temp falling to 5°C. After meeting our family in Tana we proceeded to Mahajanga (also called Majunga) in a minibus with some new made friend. The trip to Majunga was very interesting and the Landscape was fantastic. Lots of mountainous road curling like a snake and sharp curves
for the next 4 hours till we reached the plains. We passed by the Gold City where they collect the gold in the river, something I had seen in films. The temperature started getting warmer and our host in the bus showed us all that was to be seen on the way including the waterfalls.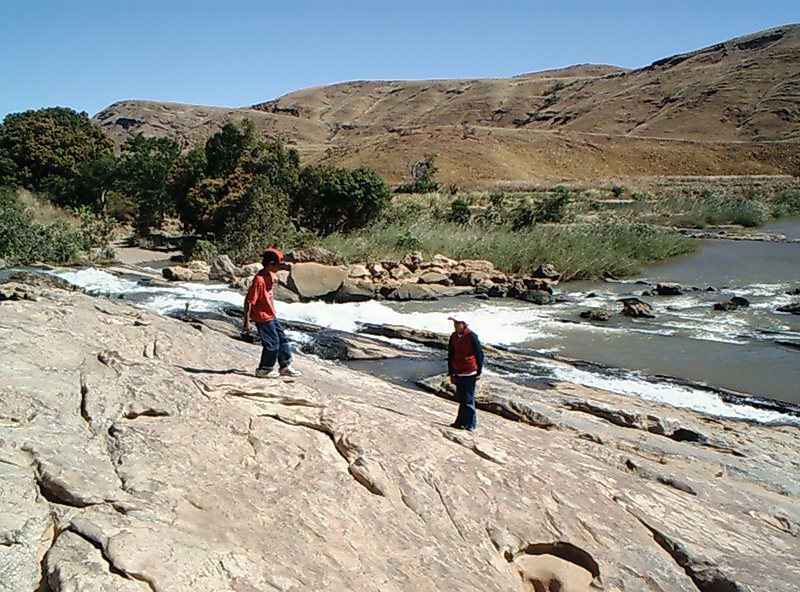 Tana-Majunga Highway Madagascar 73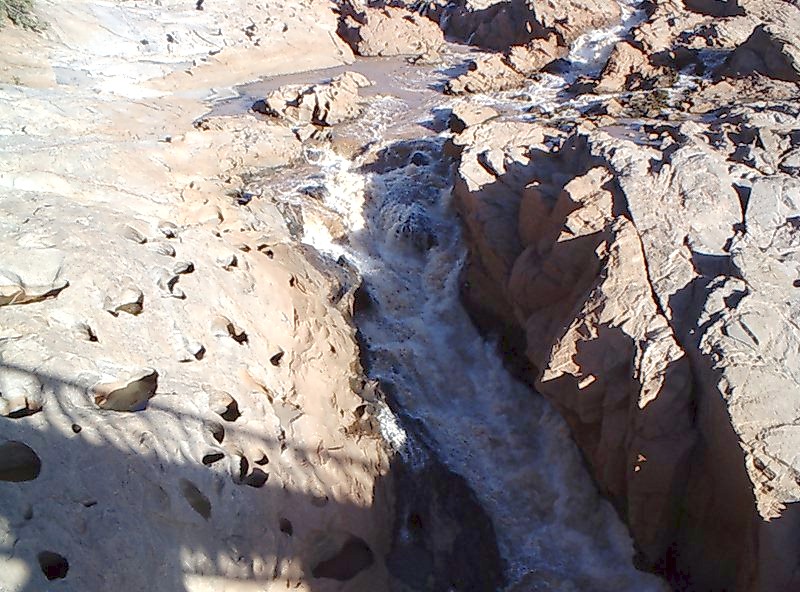 Waterfalls Tana-Majunga Highway Madagascar 78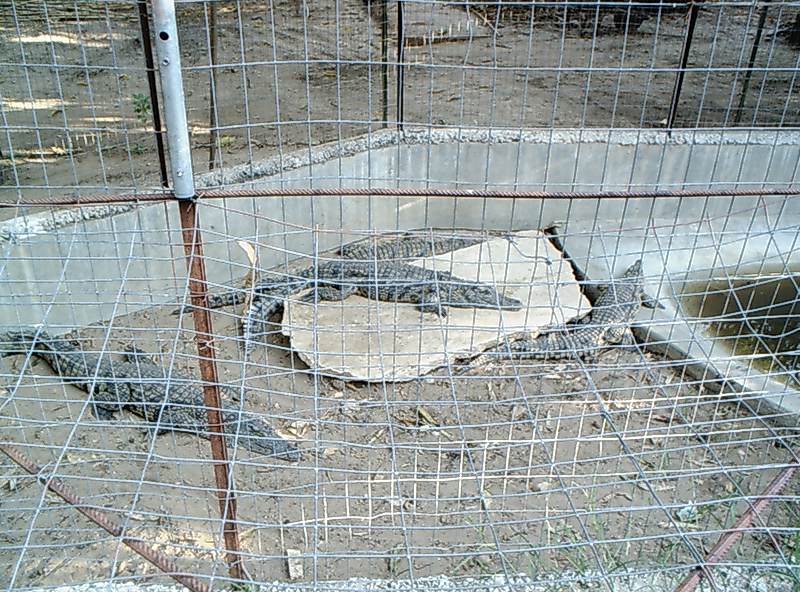 Crocodile Majunga Madagascar 84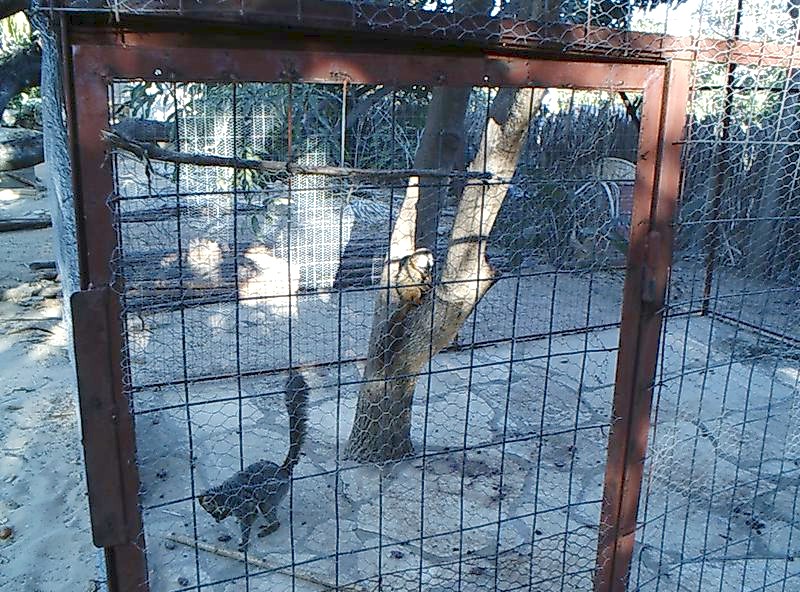 Lemure Majunga Madagascar 81
We started talking about the food and fruits and I told them about EA fruits. I asked for Makanju Kaju, they stopped the bus and bought it for me. Its is called Mabebe. Then I told the about Bora, Khungu , Farnas, Mabunga (Makota)and everything was available there in season. We reached Majunga late in the evening and our host in Majunga was a relative Babu Zapandis who I had not seen in the whole life and a wonderful person who entertained us for the whole week. There I had an opportunity to eat Mambe Kizungu, It was so delicious that I regretted ignoring it in my childhood. I made the Mabunga/Vittoria fruit which was different then EAs with salt chilly and sugar, which reminded me of my childhood days.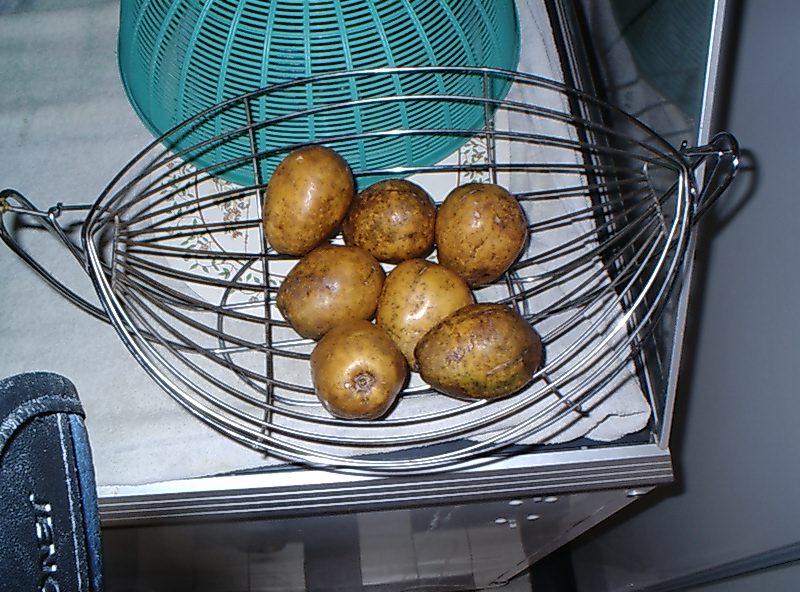 Mambe Kizungu Majunga Madagascar 90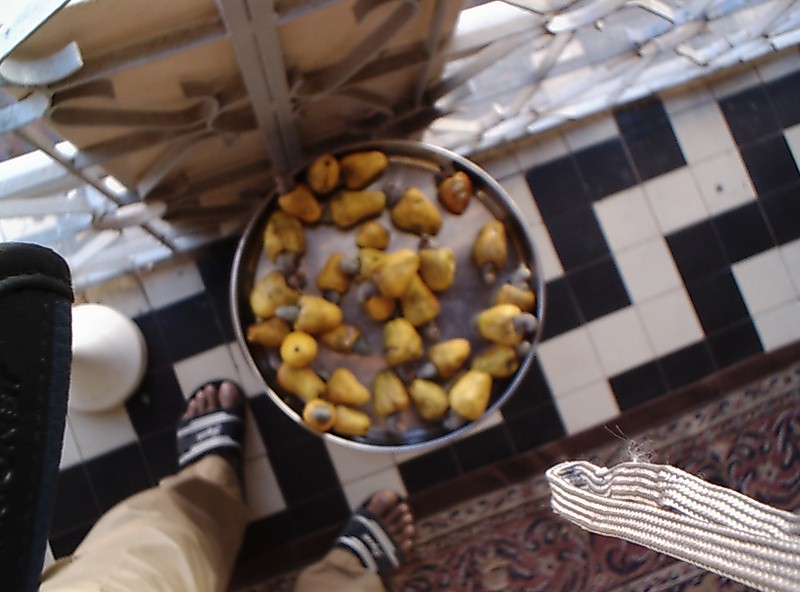 Makanju Majunga Madagascar 91


Large size prawn( King Prawn) were sold for 8000 - 12000 Mfr (1 Euro = 12000 Mfr) and Changu Machi was for 5000-6000 Mfr. Tareli Machi, Machi Paka , Tarela Sonya were the dishes we consume the whole week. The host was an owner of 2 Bakery 1 hotel etc and we were provided with Baguettes (called Mofu) and croissant plain and choco. Back to Tana and meeting with more relatives we took off for Reunion after 2 weeks in Madagascar. About 5-10% of the population in Madagascar is Indian all traders and rich. They do posses all the amenities there which we long for Europe. Computers, Plasma TV 4X4, Jewelleries etc you name it. The Taxis in Madagascar are the old Renault R4, R5 four doors and Citroen 2CV if any body recalls them. In Majung the have a man pulled Rickshaw called Pus.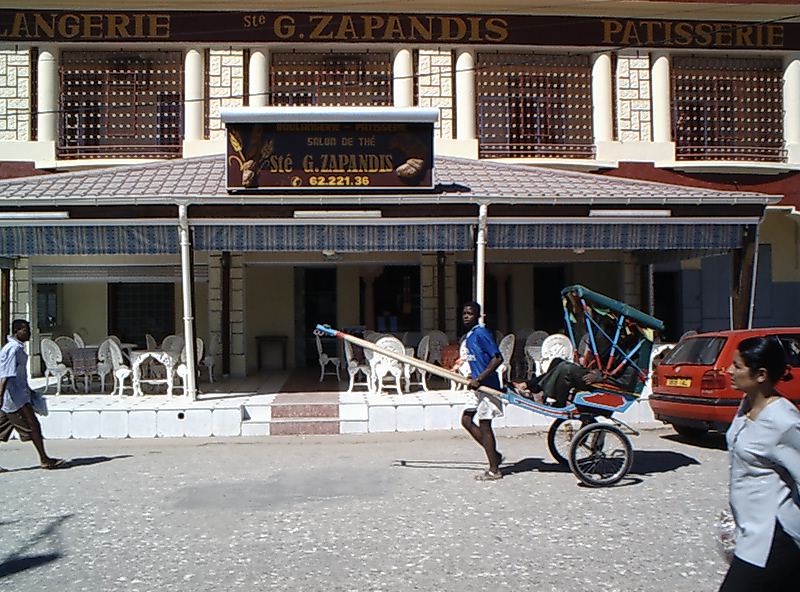 Pus Majunga Madagascar 96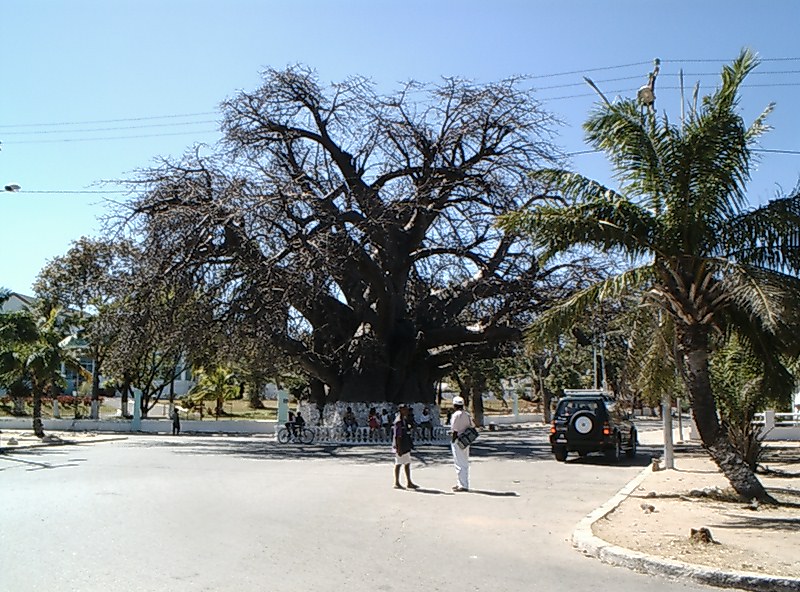 Baobab Tree (600 years old) Majunga Madagascar 98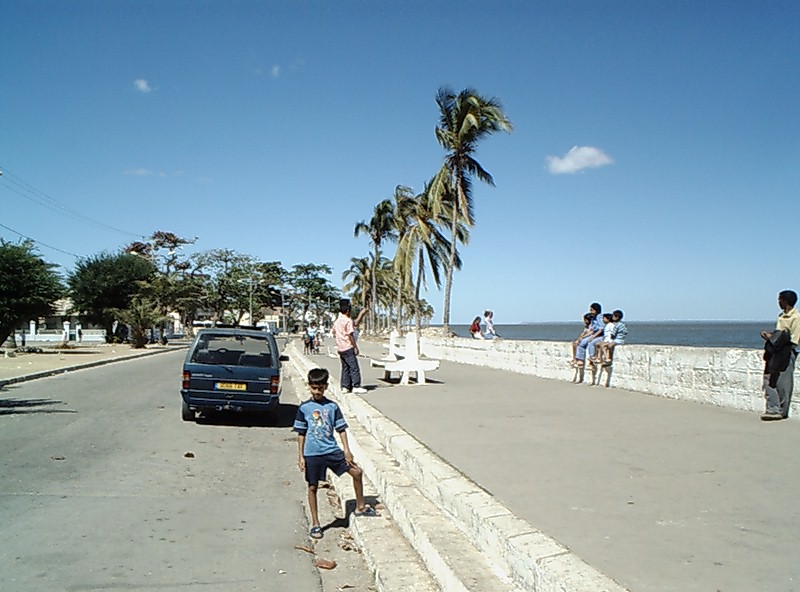 Boulevard Majunga Madagascar 99
In Reunion we were received at a relative whom I had never met before also belonging to the same Gulamhussein Pirbhai branch of the Hudda/Hooda Tree. He is famous as Babu Rozina.Re Union island is part of France not a colony but France. Currency is Euro and the living standard is as high as France. It is a very pretty small island and as we were there was a volcano eruption, unfortunately we could not go to see it. In Re Union also the Indians are all businessman and are all wealthy. They do not lack much and have all the amenities and they spend the money to buy it. Food prices are at the European stand, means expensive and to our pleasure our host in St Denis took all the trouble to make our stay very comfortable. One week was planned for Re Union and it passed very quickly.
Click here to go to Mohsin's - Main Page
Click here to view family photos
Click here for more interesting articles
 Click here to go to the Huddah-Hooda Family Tree and History website
---
| | | |
| --- | --- | --- |
| Last updated September 2012 | Copyright © Mahmood Fazal 2005 - All Rights Reserved | Created By Husain Fazal |