Photos Scanned And Provided By Shenny Dungersi of UNGUJA TRADING CO.
E-MAIL:
UNGUJATRADING@ROGERS.COM
Shenny's - Jaamats & Masjids Group Photos - PAGE 3

to main page for Shenny's Jaamats Group Photos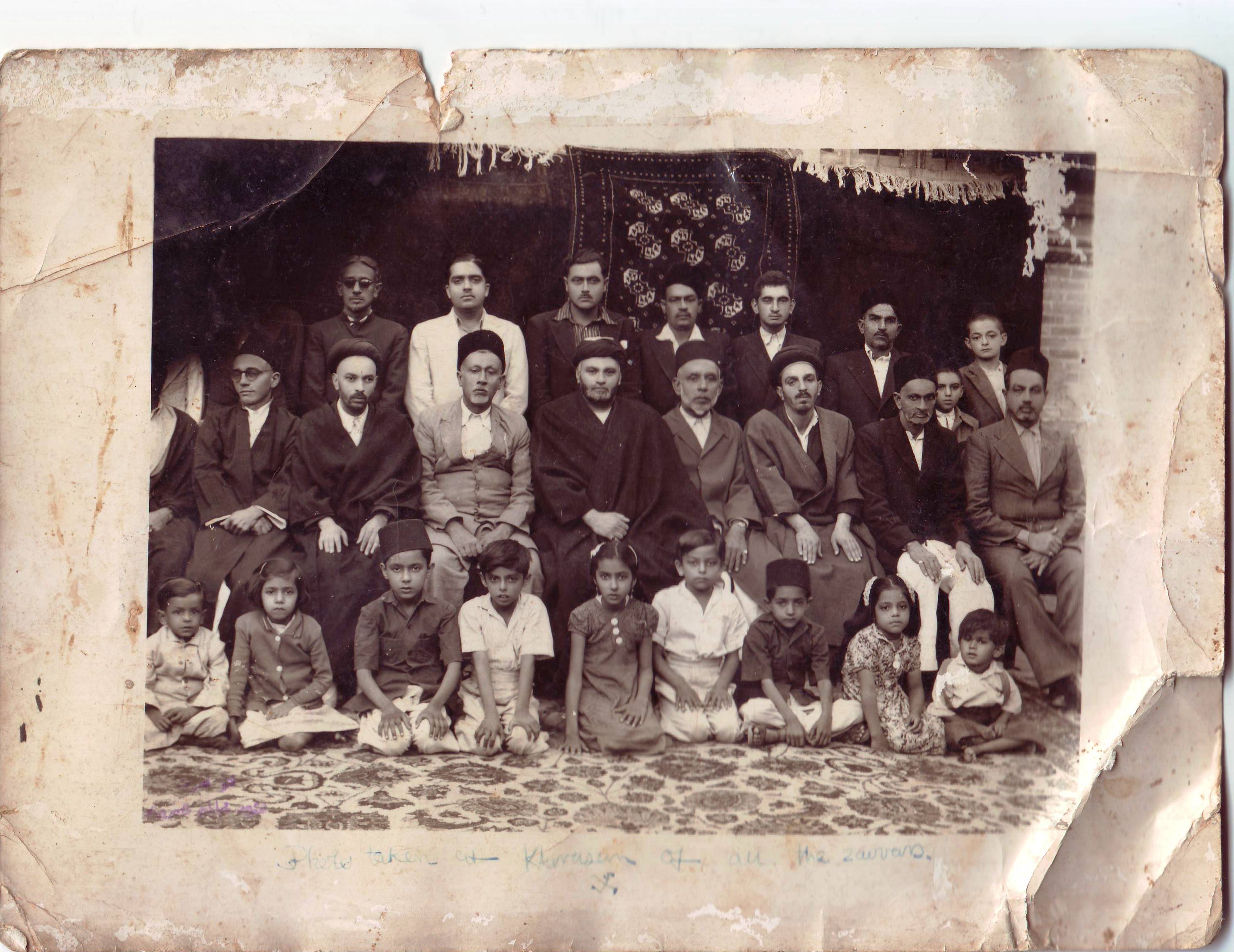 Per email received from Murtaza Bandali: This photograph was taken in Mash-had in the year 1948 when I was only 11 years old. Most of the people in the photograph are no longer with us.
Herewith the names in the photographs :-

Standing :-

From left to right :

No. 1 : Marhoom Hassanali Rajabali Alidina(Hakeer) father of Dr. Rafiq
Alidina of Dubai
No. 2 : Marhoom Muhammad Shariff Dewji
No. 5 : Son of Mutwalli
No. 7 : son of Mutwalli

Sitting on the Chair :

No. 1 : Marhoom Agha Raza Shushtary of Zanzibar
No. 2 : Sayyid Sadiq, son of Mutwalli
No. 3 : Marhoom Ramzan Khamis Damji
No. 4 : Sayyid Kazim Lung, the Mutwalli
No. 6 : Sayyid Hashim ? son of Mutwalli
No. 8 : H D Kermali

Sitting on the Ground:

No. 2 : My sister Kulsum w/o Marhoom Ahmed Habib Dhala
No. 3 : Myself (Murtaza Bandali)
No. 4 : Marhoom Mohamed Yusuf Nathani( Madhi)
No. 5 : My sister Marhoom Amina w/o Mohamedali Juma
No. 6 : Gulamabbas Yusuf Nathani now in Orlando
No. 7 : My brother Muhammad Abdulrasul Bandali
No. 8 : Masuma d/o Marhoom Yusuf Nathani and w/o late Muhammad Musa Datoo
No. 8 : My brother Husein Abdulrasul Bandali (what a little baby he was then)

Those who cannot be seen in the photograph but who were among the group were
Marhoom Ma'lim Abdulrasul Bandali, Marhoom Yusuf Nathani, Marhoom
Asgher Nathani and Razia d/o Marhoom Yusuf Nathani and w/o Husein
Gangji. I am not quite sure if Marhoom Ali Jivraj, brother of
Marhoom Muhammd Jivraj and father of Ibrahim Jivraj was with us or not
but we were definitely together when we arrived in Karachi on our way
back to Zanzibar.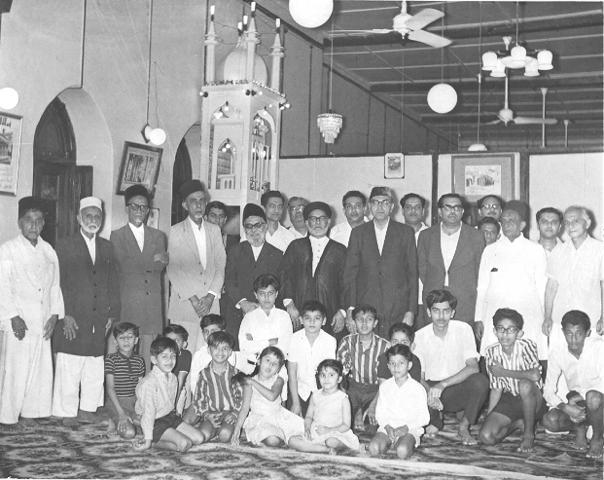 1960s - Zanzibar - Juni Jamaat members
Standing left to right:
Sitting left to right:

1960s - Zanzibar - Juni and Navi Jamaat members
Refer below to view photo shown in 3 portions i.e. 1). Left Part 2). Middle Part and 3). Right Part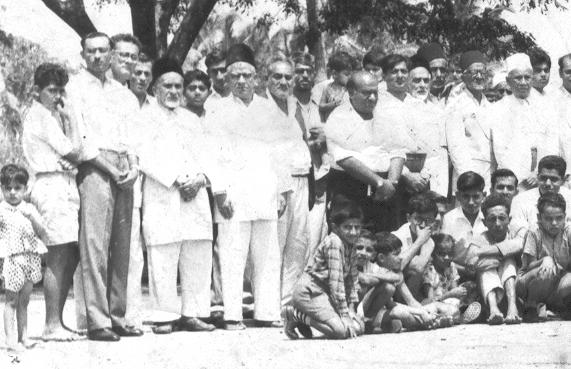 1960s - Zanzibar - Juni and Navi Jamaat members - 1). LEFT PART
Standing left to right:
Sitting left to right: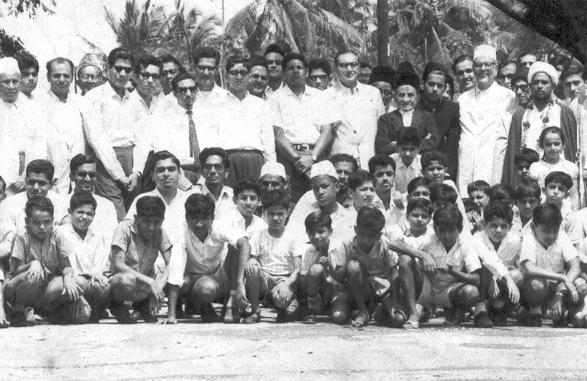 1960s - Zanzibar - Juni and Navi Jamaat members - 2). MIDDLE PART
Standing left to right:
Sitting left to right: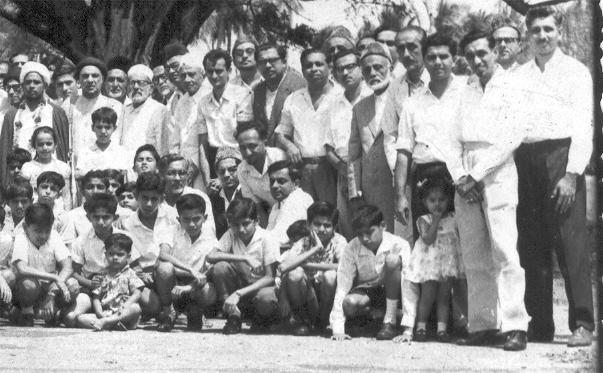 1960s - Zanzibar - Juni and Navi Jamaat members - 3). RIGHT PART
Standing left to right:
Sitting left to right: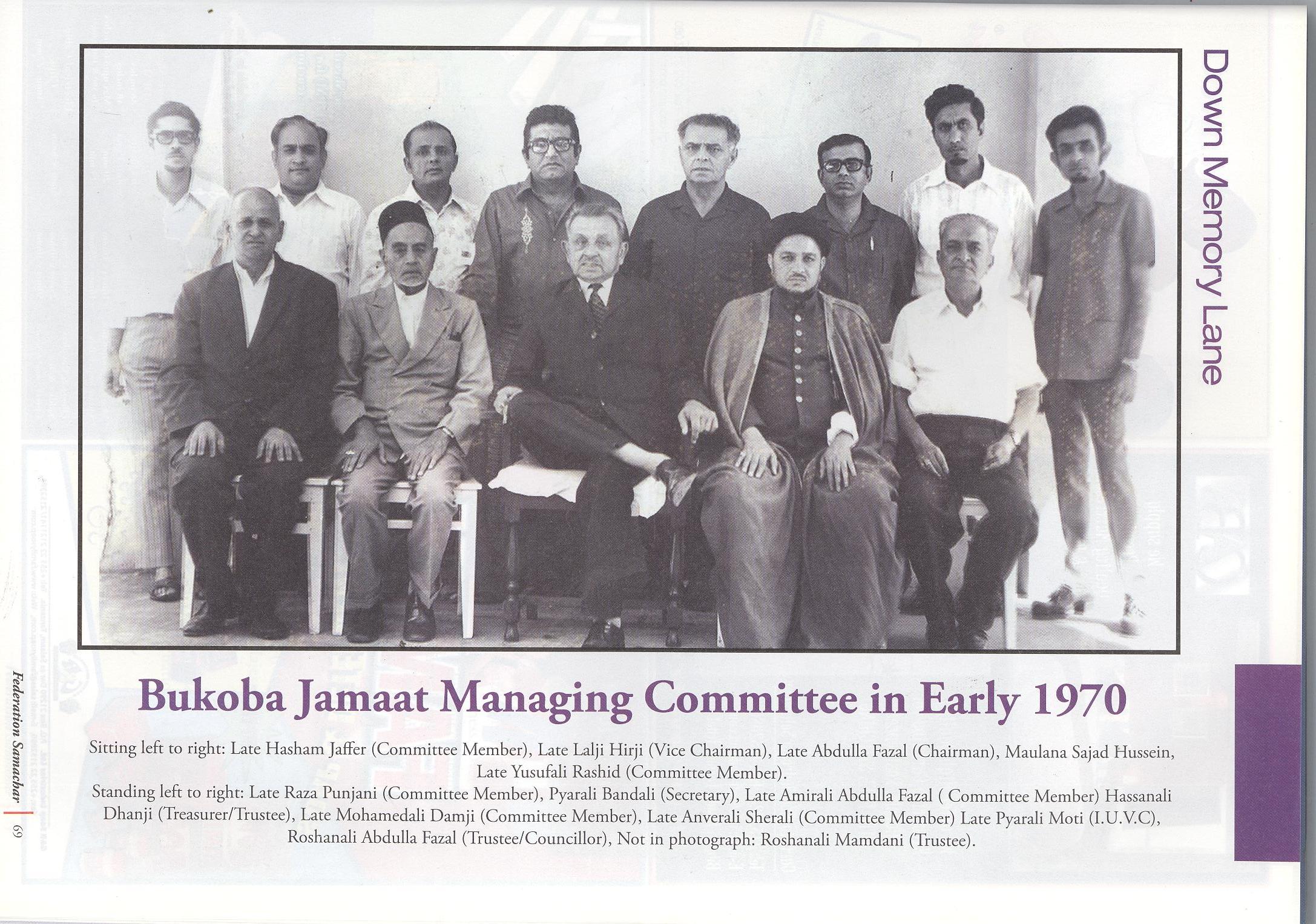 to main page for Shenny's Jaamats Group Photos
---
| | | |
| --- | --- | --- |
| Last updated November 2012 | Copyright © Mahmood Fazal 2005 - All Rights Reserved | Created By Husain Fazal |