Photos Scanned And Provided By:
Mohamed Nathoo
P. O. Box 21795, Dar-es-Salaam, Tanzania
Email:
mhan@cats-net.com
Phone Nos:
2120741 (Office); 2152150 (Res.); 0744-274-022 (Mobile)

to Mohamed Nathoo's Sports Club Level - Tournaments Outside Tanzania Main Page
SPORTS - Club Level - Tournaments Outside Tanzania - OTHERS
Page 1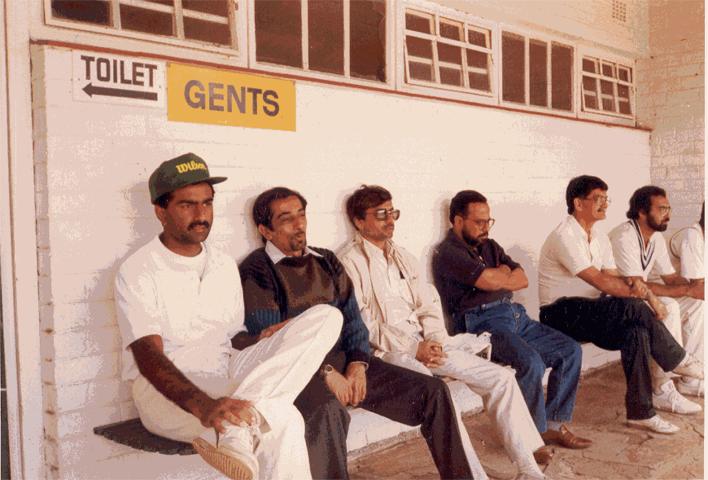 It seems to be a real tense cricket game. On queue waiting for their turn to wash room.
From L to R : Asif Karim( Invited from Jaffery S.C.-Nairobi and Kenyan National player ), Raza Nathoo, Abdul Dhalla, Mohammed Somji( Union S.C.-Chairman ), Bali Damji and Kazim Nasser.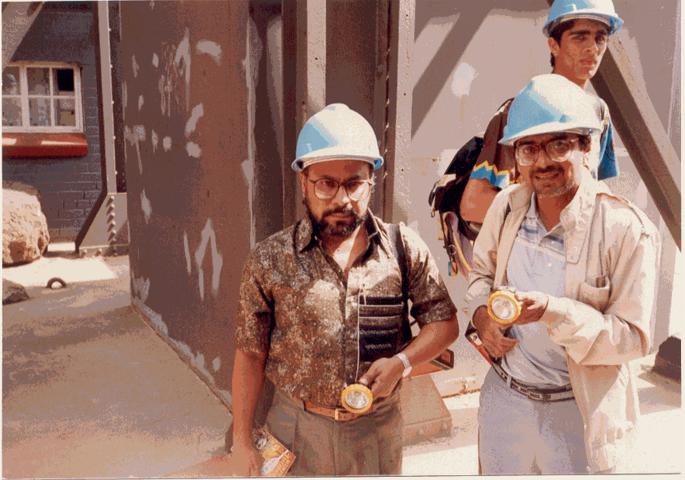 On sight seeing to Goldreef Mine- Johannesburg.
Mohammed Somji and Abdul Dhalla, at the back Imran Dedhar.

to Mohamed Nathoo's Sports Club Level - Tournaments Outside Tanzania Main Page
---
| | | |
| --- | --- | --- |
| Last updated December 2007 | Copyright © Mahmood Fazal 2005 - All Rights Reserved | Created By Husain Fazal |