Photos Scanned And Provided By:
Mohamed Nathoo
P. O. Box 21795, Dar-es-Salaam, Tanzania
Email:
mhan@cats-net.com
Phone Nos:
2120741 (Office); 2152150 (Res.); 0744-274-022 (Mobile)

to Mohamed Nathoo's Sports Club Level - Tournaments Outside Tanzania Main Page
SPORTS - Club Level - Tournaments Outside Tanzania - 1970s (Page1)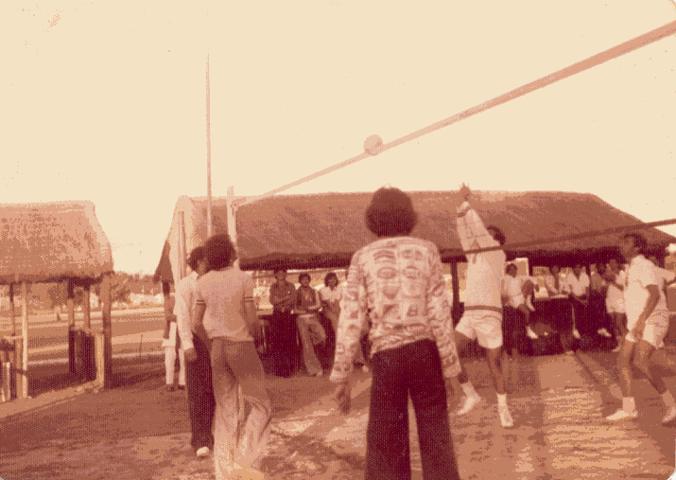 Playing volleyball for over two decades this match was a game to be remembered between Union S.C. V/S Metro S.C. in Lusaka in 1978. Union played in traditional style while Metro played in international style(as traditional volleyball is only played in East Africa). Referee for this particular game had really a hard time to dictate fouls in the game.
Kassamali Bhaloo replies the ball and Mohamed Nathoo watches
Opening of the Unimet Tournament Trophy Reception at Metro Sports Club-Lusaka Zambia in 1979.

Sitting from L to R

: Yusuf Kabana, Mohamed Nathoo, Chotabhai and

Kassamali Bhaloo

.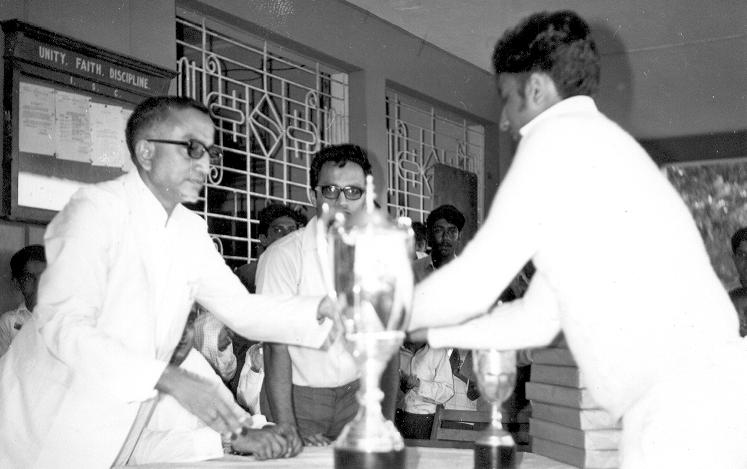 Mohamed Nathoo receives the trophy from Al-Haj Khaki, Abul Kassim the Secretary of the club in the middle during Annual Tournament between Jaffery S.C. and Union S.C. in Mombasa in 1971.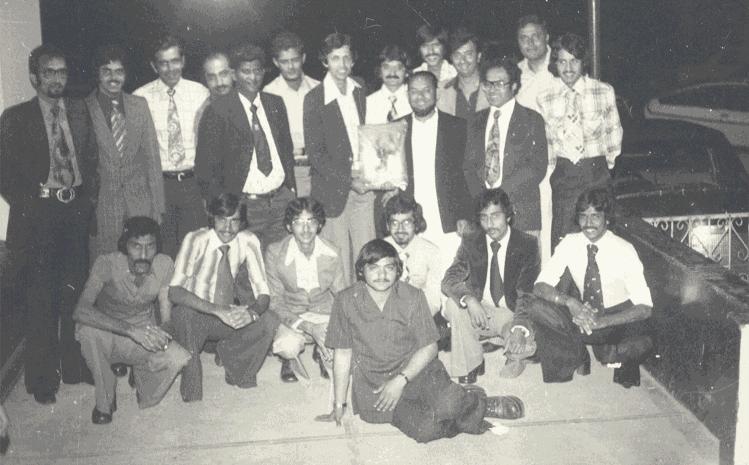 Group Photograph of Union S.C. players with the Patron of Metro S.C. Lusaka Mussabhai during the Unimet Trophy Tournament in Lusaka in 1978.

Standing from L to R

: Muslim Rhemtulla, Jimmy Peera, Bashir Tejani, Auny Dhalla, G.G. Meralli, Yusuf Kabana, Amir Yusuf, Iqbal Damji, Mussabhai(Patron), Hasnain Gulamhusein, Mohamed Nathoo, Hassan Hirji,

Kassamali Bhaloo

and Sajjad Lakha.

Sitting from L to R:

Ali Khalfan, Shakir Sheraly, Kazim Nasser, Kazim Lakha, Mahmood Bhojani, Hasnain Tejani and in front, Naushad Ladha(Simba).

to Mohamed Nathoo's Sports Club Level - Tournaments Outside Tanzania Main Page
---
| | | |
| --- | --- | --- |
| Last updated December 2007 | Copyright © Mahmood Fazal 2005 - All Rights Reserved | Created By Husain Fazal |