Photos Scanned And Provided By:
Mohamed Nathoo
P. O. Box 21795, Dar-es-Salaam, Tanzania
Email:
mhan@cats-net.com
Phone Nos:
2120741 (Office); 2152150 (Res.); 0744-274-022 (Mobile)

to Mohamed Nathoo's Sports - National Level - Main Page


to Mohamed Nathoo's Main Page
SPORTS - NATIONAL LEVEL - PAGE 6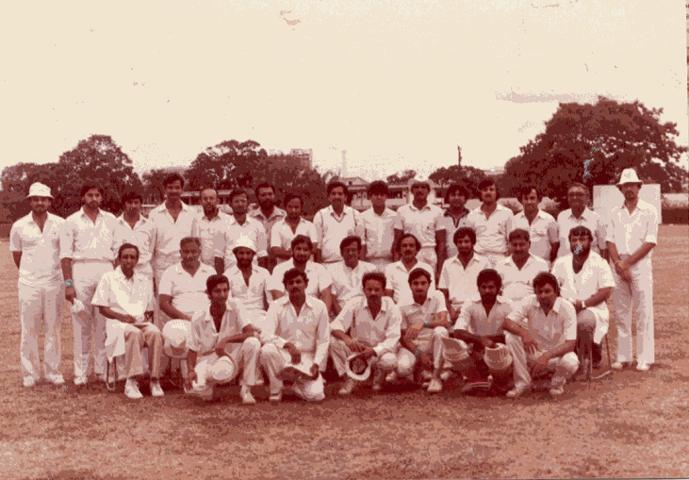 1984 - Coast Gymkhana, DSM - Group photo Arusha Combine against DSM Combine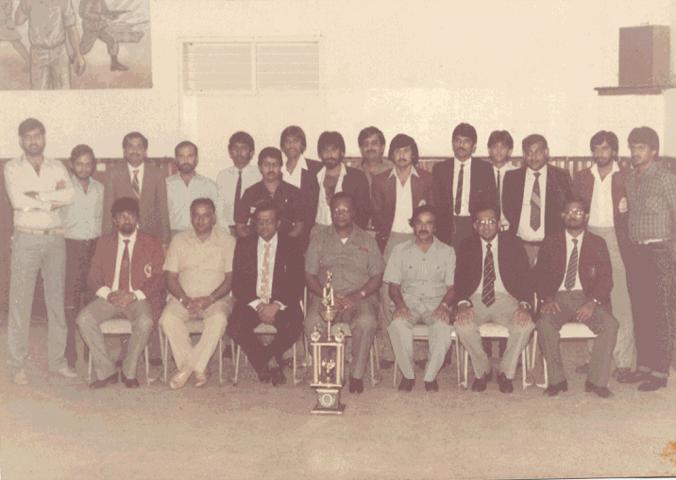 Trophy won by DSM Combine Group photo of players and officials of DCA with Hon. Pius Msekwa at Upanga Club.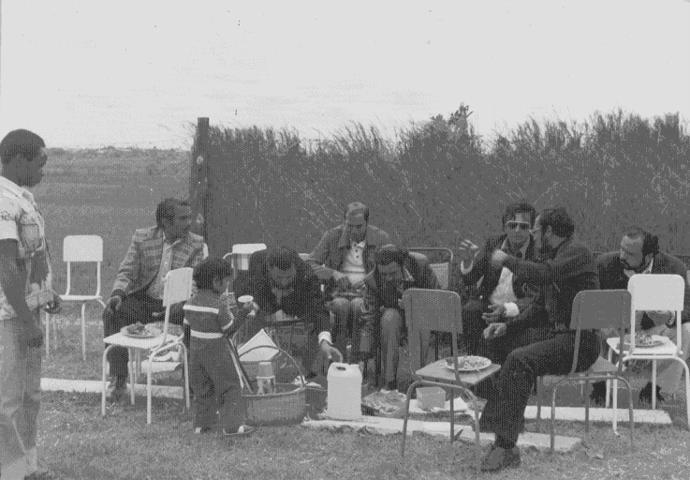 Day off for Tanzania team watching game between Kenya and Zambia on Municipality Ground in Lusaka-1977.
Enjoying lunch with Metro S.C. members.
From L to R: Professor Yusuf, Bhura Bhai, Khurshid Haji, Professor Mohammed Iqbal,
Mohamed Nathoo, Yunus Badat and Raza Kara.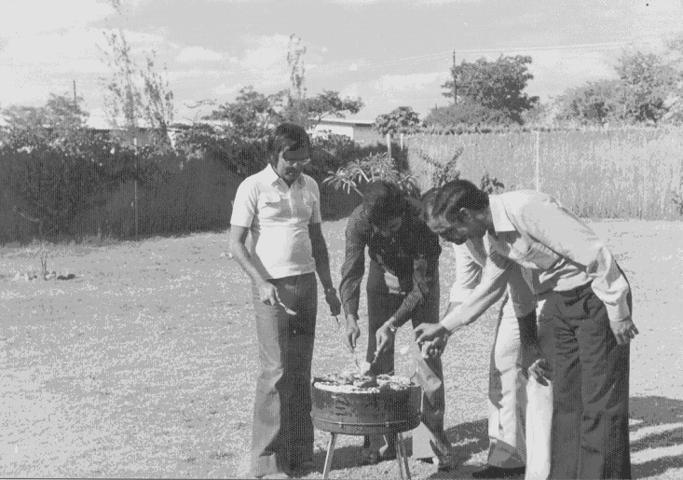 Union players/members representing Tanzania National Team were accommodated by Brother Khurshid Haji and Iqbal Rahim in Lusaka in 1977. Here they are enjoying barbecue with their hosts.
From L to R: Iqbal Rahim, Mohamed Nathoo, Raza Kara and Raza Virji.

to Mohamed Nathoo's Sports - National Level - Main Page


to Mohamed Nathoo's Main Page
---
| | | |
| --- | --- | --- |
| Last updated December 2007 | Copyright © Mahmood Fazal 2005 - All Rights Reserved | Created By Husain Fazal |