Photos Scanned And Provided By: Mustafa Pirmohamed
Email:
mpirmohamed@gmail.com
Lindi Notes - General - Schools, Principals & Teachers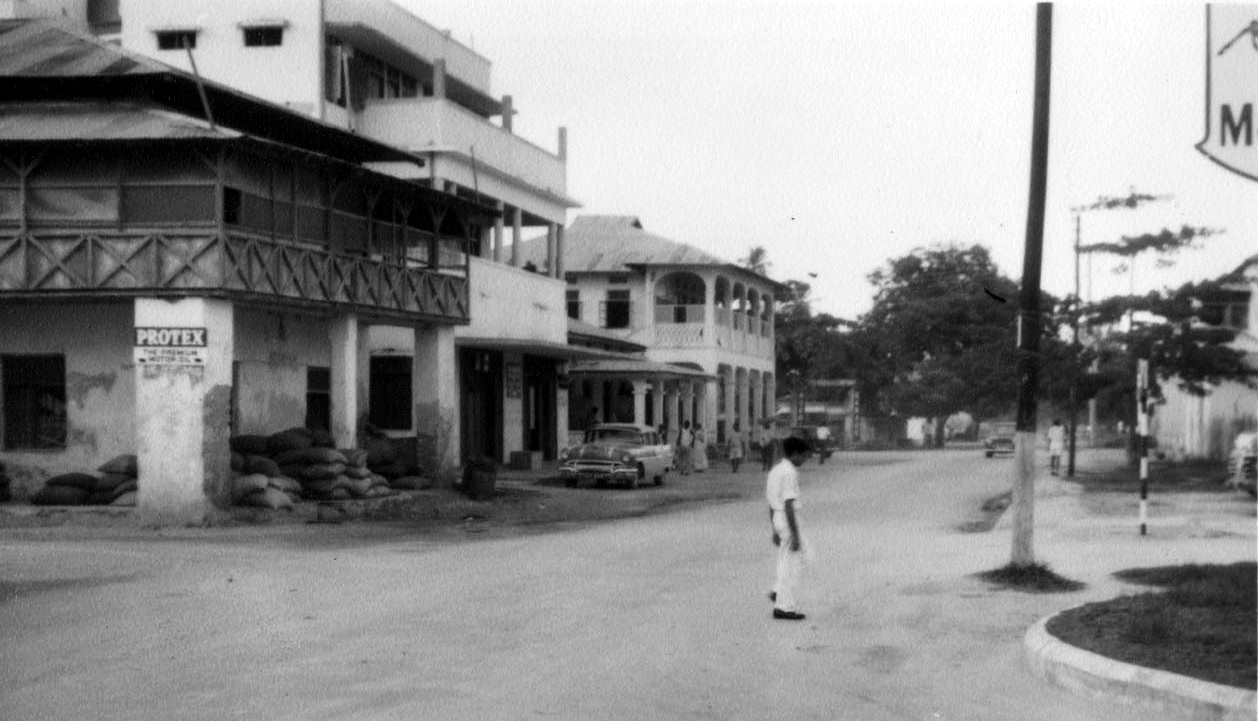 Indian Public School
T
he first building on the left with wooden structure on top floor is where Indian Public School started. The ground floor was Indian Public Library while the top floor was the school. The building was called Indian Association Building. In 1936, the school then moved to its current location near the Stadium. The name of school was changed to Stadium Primary in 1962. This building continued to function as Indian Library from 1936.
The side room was occupied by M.A.Khan, father of Akram Khan. Later on there was a shop called Goodluck Stores. The building does not exist any more. It used to occupy the space between Lindi Stores and Hirji Gordhandas Building on Ghana Street (formerly Gold Coast Street).
Comment by Jayanti Patel; Photo by Andrew Edwards 1957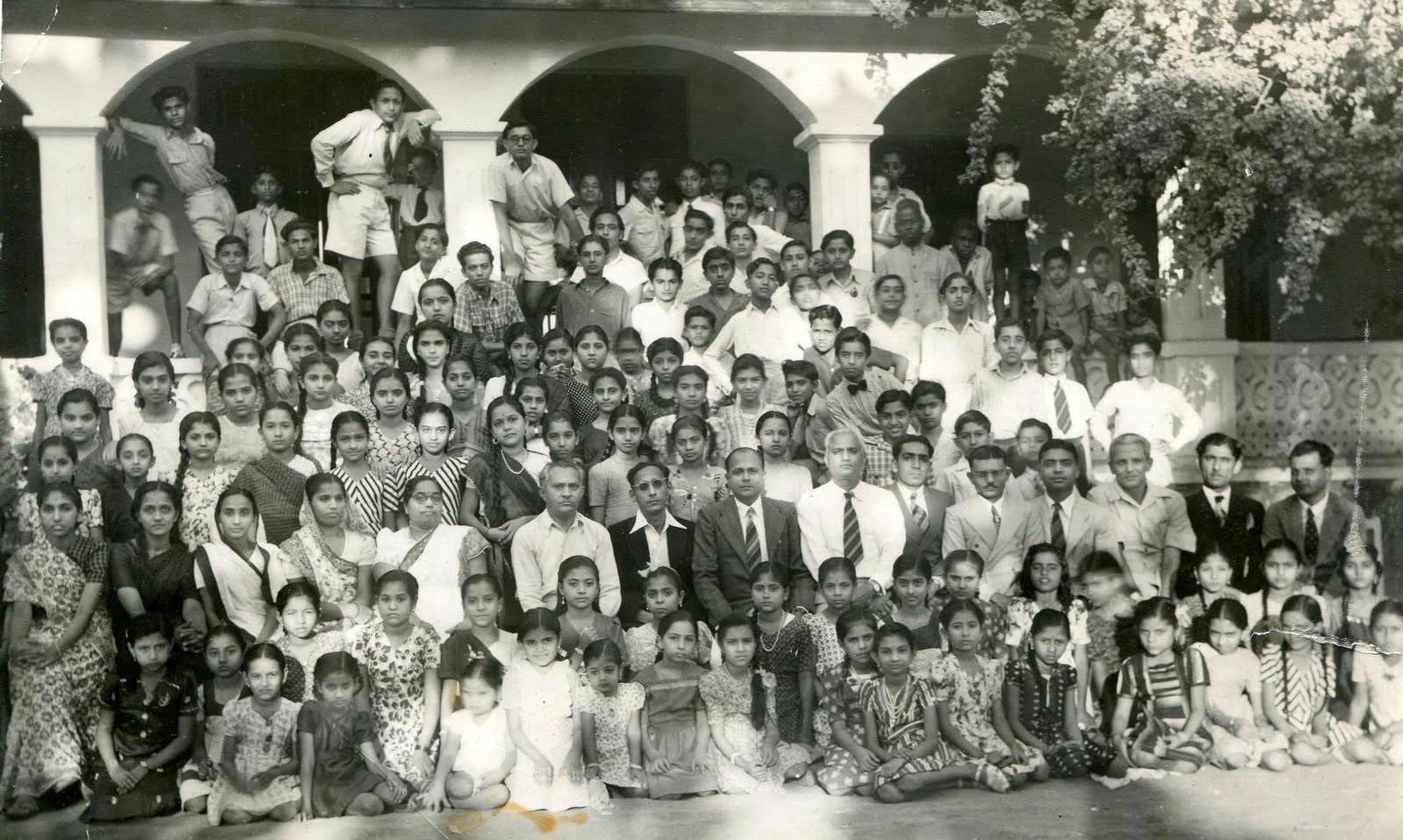 1952 Indian Public School Lindi
List of Students in 1952:
1. Raza Pathar Virani
2. Abbas Noray
3. G G Merali
4. Yusuf Khamis RPoncho
5. Hassanali Rajabali
6. Madhu Raichada
7. Ahmed Lodhi
8. Haider Alidina
9. Pyaro Nangoo
10. Gulamabbas Gangji
11. Jaffer Jusab
12. Habib Bhojani
13. Fida Remtulla
14. Chirag Walji
15. Hassanali Ngozi
16. Jayanti Patel
17. Pratap DCD
18. Ashu Mishra
19. Manu Desai
20. Aghu Hassam
21. Shashi Parekh
22. Habib Virani
23. Suresh DCD
24. Mohamedali Rawji
25. Saidi
26. Anil Devani
27. ?? Sampully
28. Gulam Ngozi
29. Anver Remtulla
30. Chagan Patel
31. Govind Koria
32. Khwaja
33. Ranchodji Naik
34. Chhaya
35. R M Sheikh
36. E I Mutvalli
37. Bahadur Sampat
38. Dave (Manager Customs)
39. Gulabbhai
40. Babu Govind
41. Pandya (Drama)
42. Shantilal Sonara
43. Vasantlaben Shah
44. Nandkuvar Mahida
45. Vasantben Vyas
46. Bhanuben Patel (Garba)
47. Bipin Raichada Fui
48. Zainab Lodhi
49. Dinu Popat
50. Anup Bhatt sister
51. Shama Mahida (Harish Raichada wife)
52. Kothari sister
53. Suresh DCD sister
54. Rajni Manek
55. Ila Manek
56. Govind daughter
57. Khairun Lodhi
58. Manjula Kanabar
59. Dulari Raichada
60. Vinodini (Navyug)
61. Shirin Alidina (Sumar)
62. Bhanu Laxman
63. Nargis Paryani
64. Gulbanu Alidina (Dhalla)
65. Vanita Kothari
66. Mohamedali Rawji sister
67. Kusha Majithia
68. Kusha Majithia sister
69. Kunjita Patel
70. Rohini Jamindar
71. Taruna Parekh
72. Mohamedali Rawji sister 2
73. Bhanu Bhimbhai Desai
74. Manjula Patel (Maharaj)
75. Madhuri Sampat
76. Vanita Manek
77. Kusum Vyas
78. Indumati Sampat
79. Madhuben (Gajjar)
80. Vranda Jamindar
81. Daksha Jamindar
82. Dinesh Vaishnav c sister
83. Chandri Manek
84. Miss ?? Mahida
85. Saku Esmail
86. Urmila Popat
87. Zarina Alidina
88. Taruna Ramdas
89. Nargis Bhojani
90. Laila Virani
91. Laila Virani sister
92. Fatma Esmail
93. Pushpa Pujara
94. Virvada Bajaria
95. Miss ?? Shivji
96. Shirin Jadavji Dhanji
97. Manibhai sister
98. Gulshan Shivji
99. Gulam Dewji
100. Bhanu Laxman Mochi
101. Laila Versi
102. Miss ?? Sampully
103. Bhim Goronia
104. Himat Gorania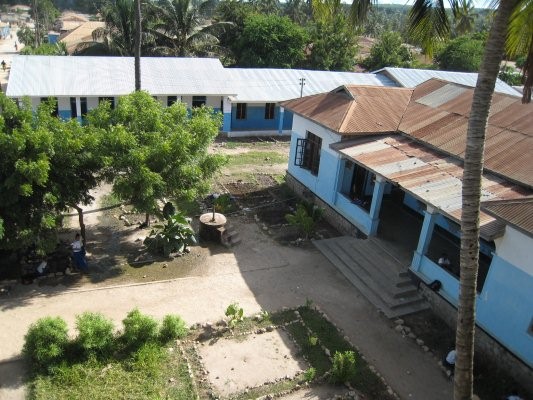 Stadium Primary Front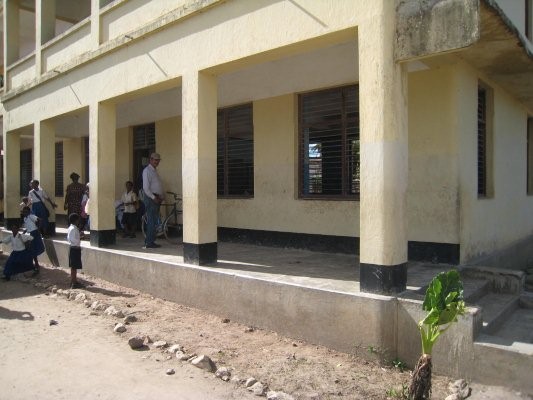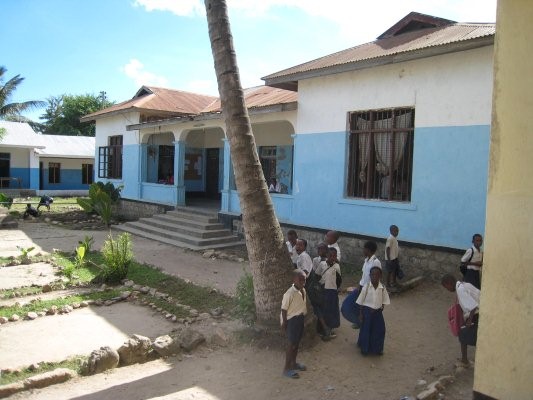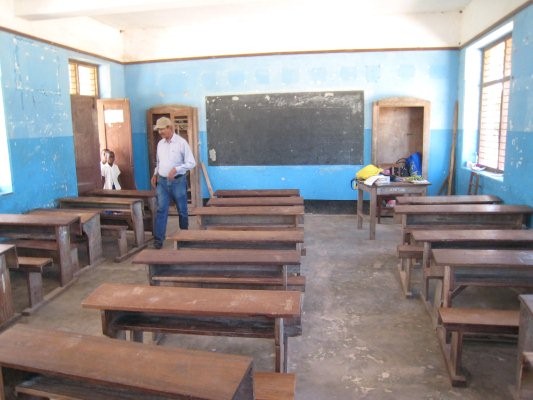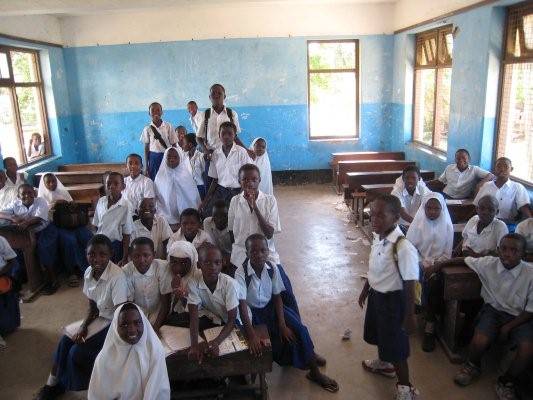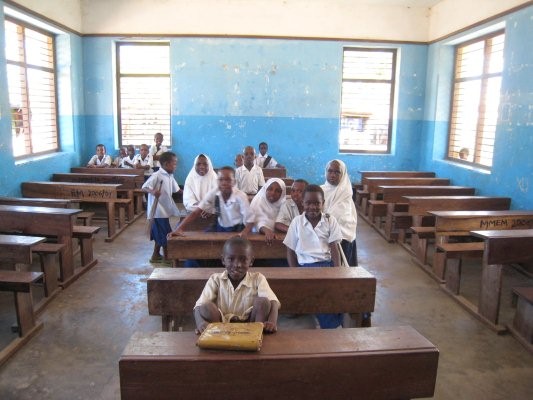 Stadium Primary and inside classroom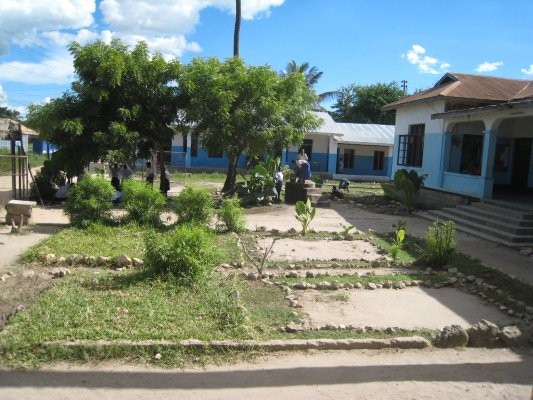 2008 -Stadium Primary (Photo courtesy Jawad Khaki)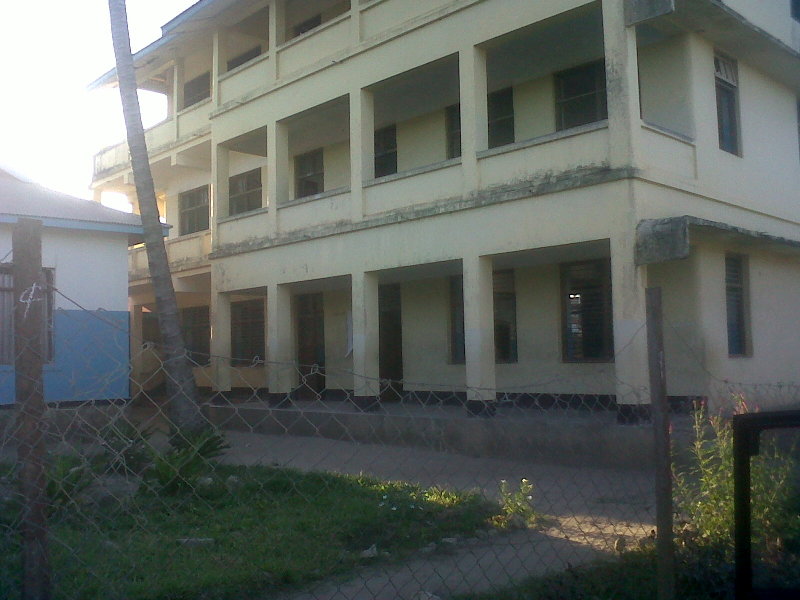 Stadium Primary (Photo courtesy Hassan Pirmohamed)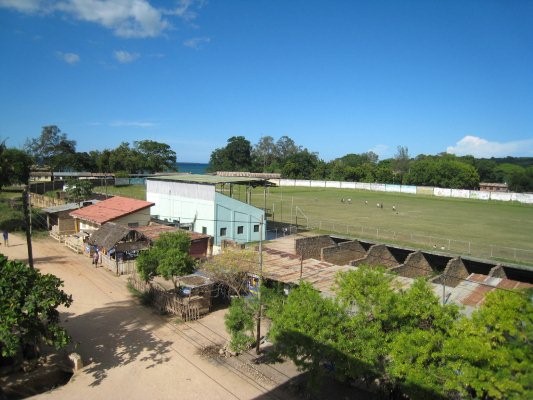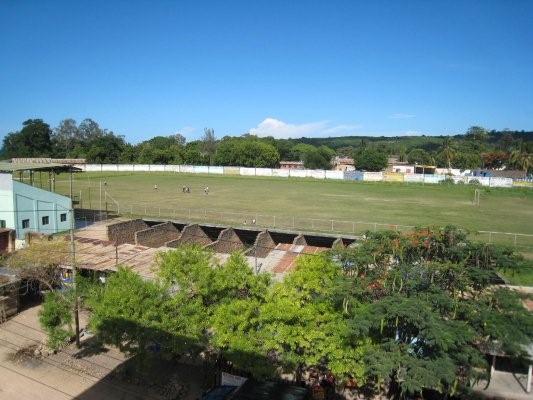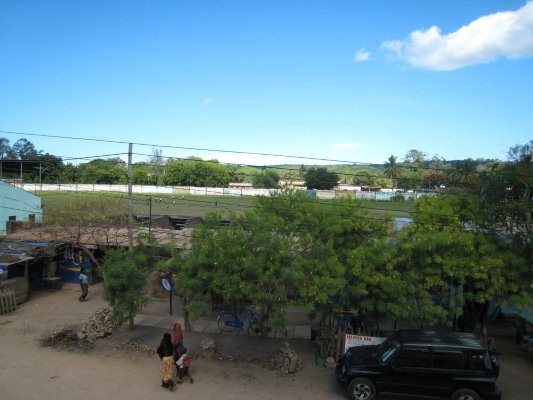 Different views of Stadium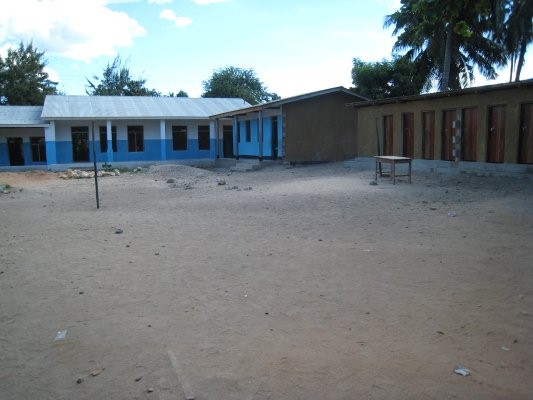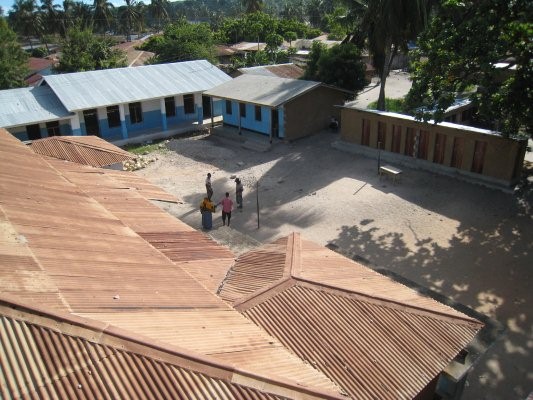 Stadium Primary Rear views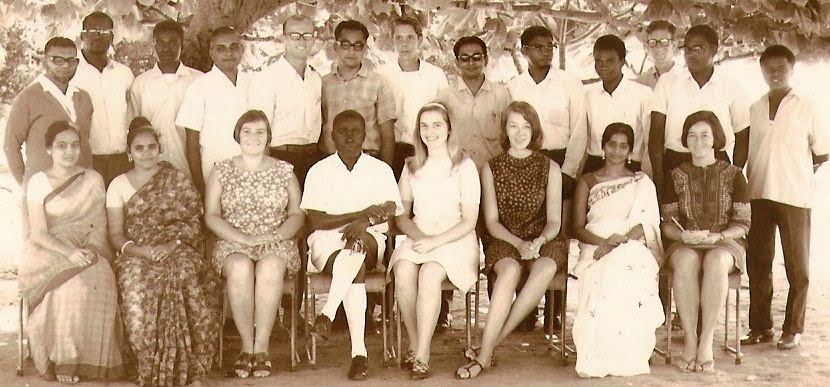 1968 - Teachers at Lindi Secondary School
1968 - Teachers at Lindi Secondary School Seated L-R Miss Bhatt, Mrs Mathan, Miss Tomlinson, Mr Rweramila (Headmaster), Mrs Kelly, Miss Cropper, Miss Mahida, Miss Jenkins; Standing L-R : Mr Rasul Sheikh, Mr Njombe, Rev. Nkua, Mr K K Naik, Mr Sony Berg, Mr Lodhi, Mr John Kelly, Mr Kassam, Mr Libaba, unknown, Mr Doucet, Mr Nkwamu, Mr Kilindo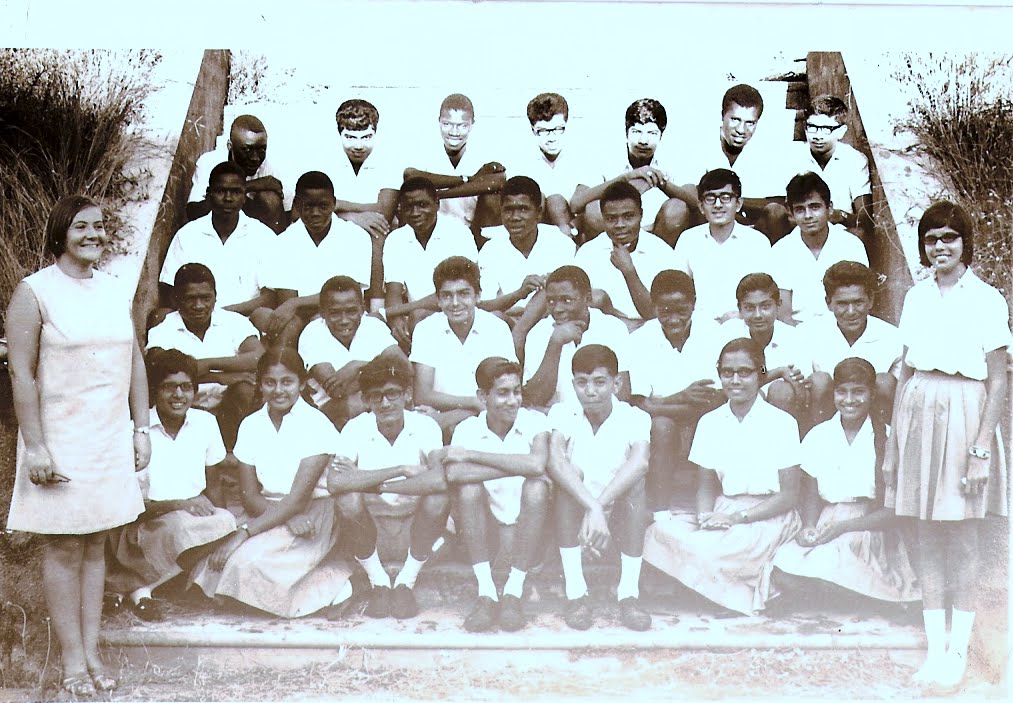 July 1968 - Form 4A Lindi Secondary School

Left - Helen Tomlinson (class teacher) Right - Shamim Remtulla; L-R; Row 1: Yasmin Hirji, Yashaswini Sahastrabudhe, Sadru Samji, Shiraz Nagji, Zainuddin Adamjee, Nafisa Tayabali, Batul Dinani; Row 2: Hamisi Gwaje, Bakari Salum, Mehboob Jadavji, Abderehmani Janja, Selemani Mtenje, Vipin Shah, Alnoor Samji; Row 3: Saidi Nahunda, Daudi, Muhibu Samli, Martin Ahmed, Tulo Hoza, Mustafa Pirmohamed, Shiraz Jadavji; Row 4: Athmani Beno, Majid Lodhi, Selemani Kalulu, Aliraza Rajani, Girish, Anthony, Mohamed Manji; Absent: Raza Kassam, Batul Versi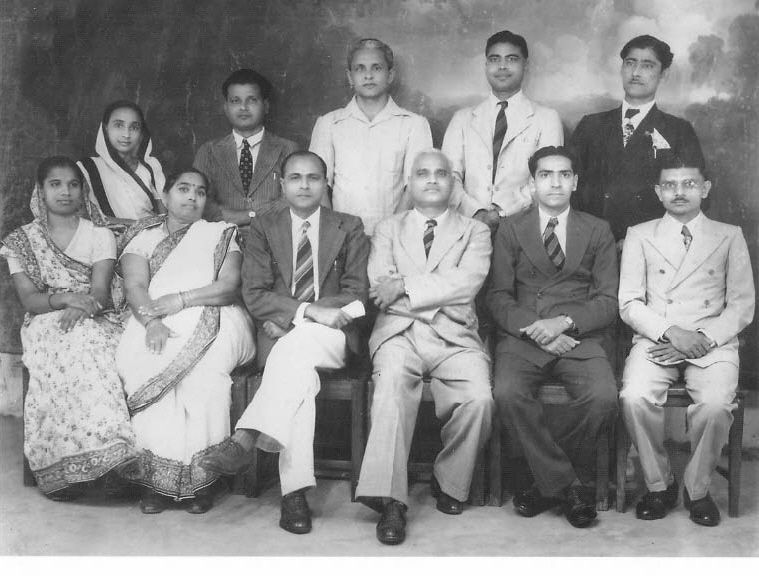 1959 - Teachers of Indian Public School
Standing (L-R): Vasant Ben, Govind, Ranchodji, Chagan, Khwaja, Sitting from Left: Nandkuvar Ben, Vatsala Ben, Gulab bhai, Unknown, I. Mutawalli, R. M. Sheikh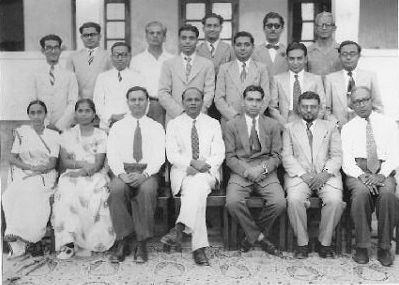 1959 - Teachers of Indian Public School
Last Line(L-R): Trivedi, Chhaya, Kaji, Khwaja, Ranchodji. Standing Middle Row L-R: Ishwarlal Shah, Vasanji, Chagan, K. K. Naik, Pathan, Keshani. Sitting (L-R): Vasant Ben, Nandkuvar Ben, Nand Kuvar's husband, Gulab, Mutawalli, R. M. Sheikh, Vasi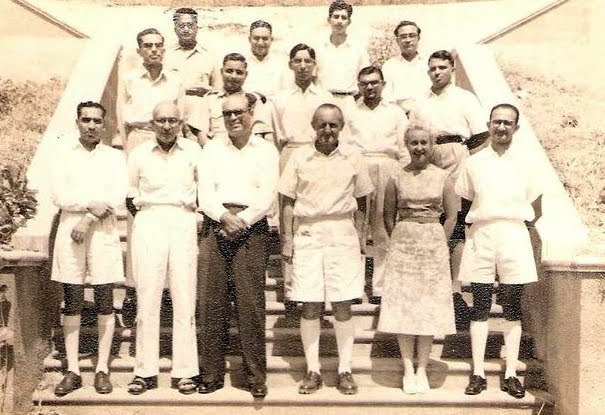 1960 - Lindi Secondary School Teachers

Front Row L- R : E.I, Mutvalli (English, History) T.M. Vasi (English Literature, English Language), D.N. Desai (Head Master), P. Barnwell (Pricipal), Mrs Barnwell, Mr Nachhapa
Second Row L- R: A.V. Shukla (Gujarati, Chemistry, Book-keeping = Accounts), K.K. Naik (Gujarati, Swahili), G.D. Vashi (Gujarati), R.M. Sheikh (Mathematics), Pillai (Physics)
Last Row (L- R) Sahadevan (Geography, Literature, Language), A.K. Pathan (Geography, History), A.L. Jani (Lab Assiatant), N.R. Keshani (Biology)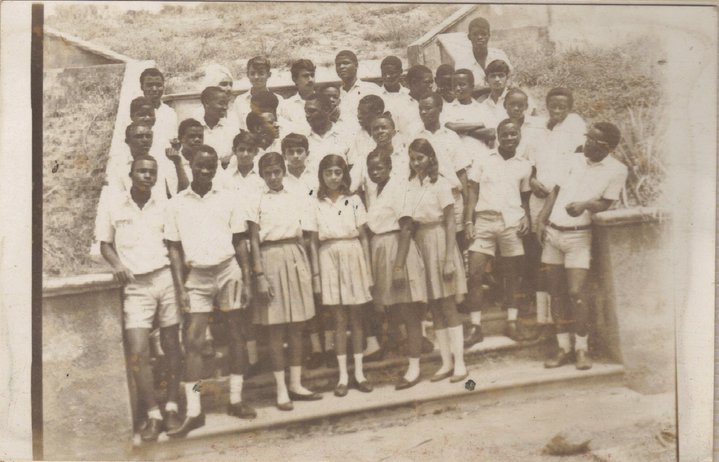 1970s - Lindi Secondary School Class

Parin Pardhan, Fatma Karim, Late Mustafa Jaffer (tofla), Mauro, Shaukatali Khaki, Nimal singh, aziz Ladhi, Shaukat Remtulla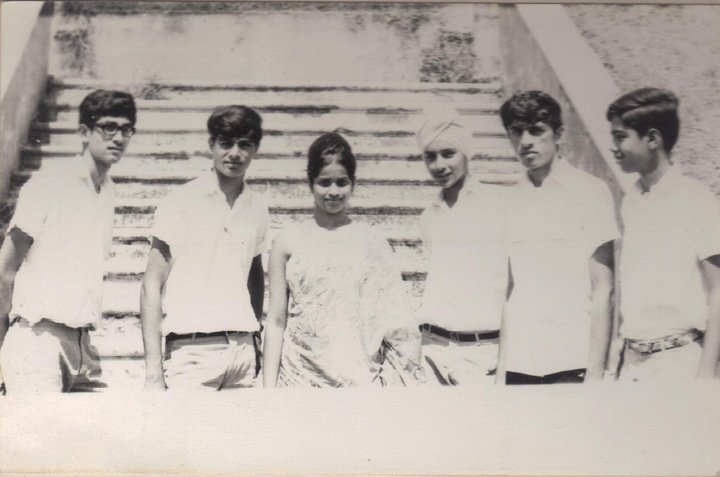 Lindi Secondary School

Safdar Khalfan, Mukesh, Teacher Kshama Mahida, Nirmal Singh and Parvin Tanna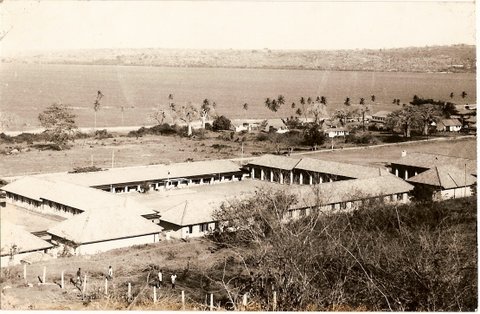 1968 - Lindi Secondary School from Mtanda Hill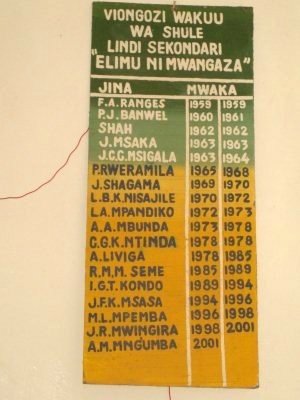 Headmasters of Secondary School (photo by Jawad Khaki)

Stadium School (photo by Bharat Parmar)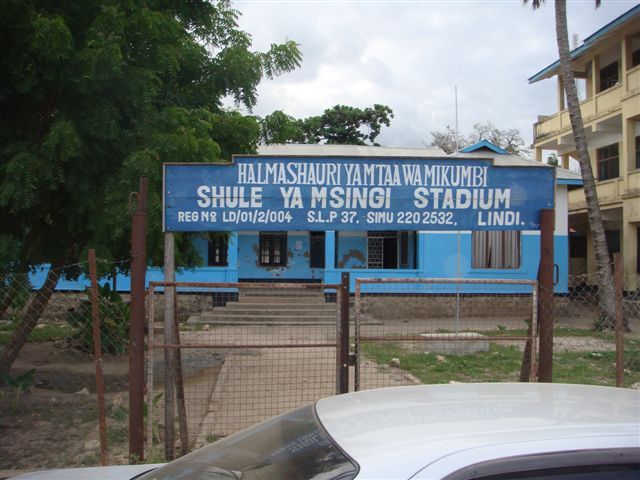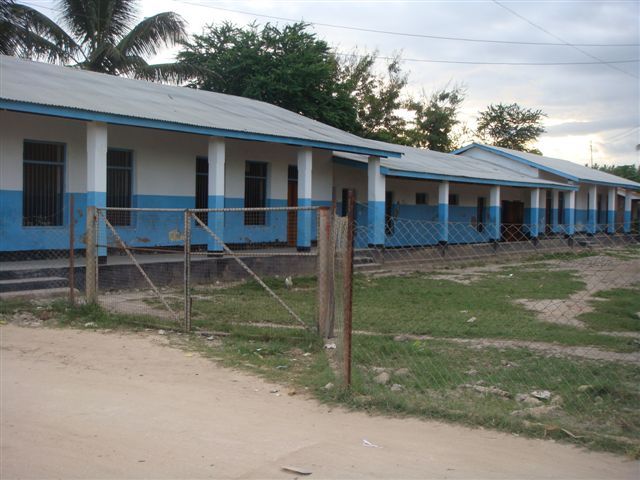 Stadium School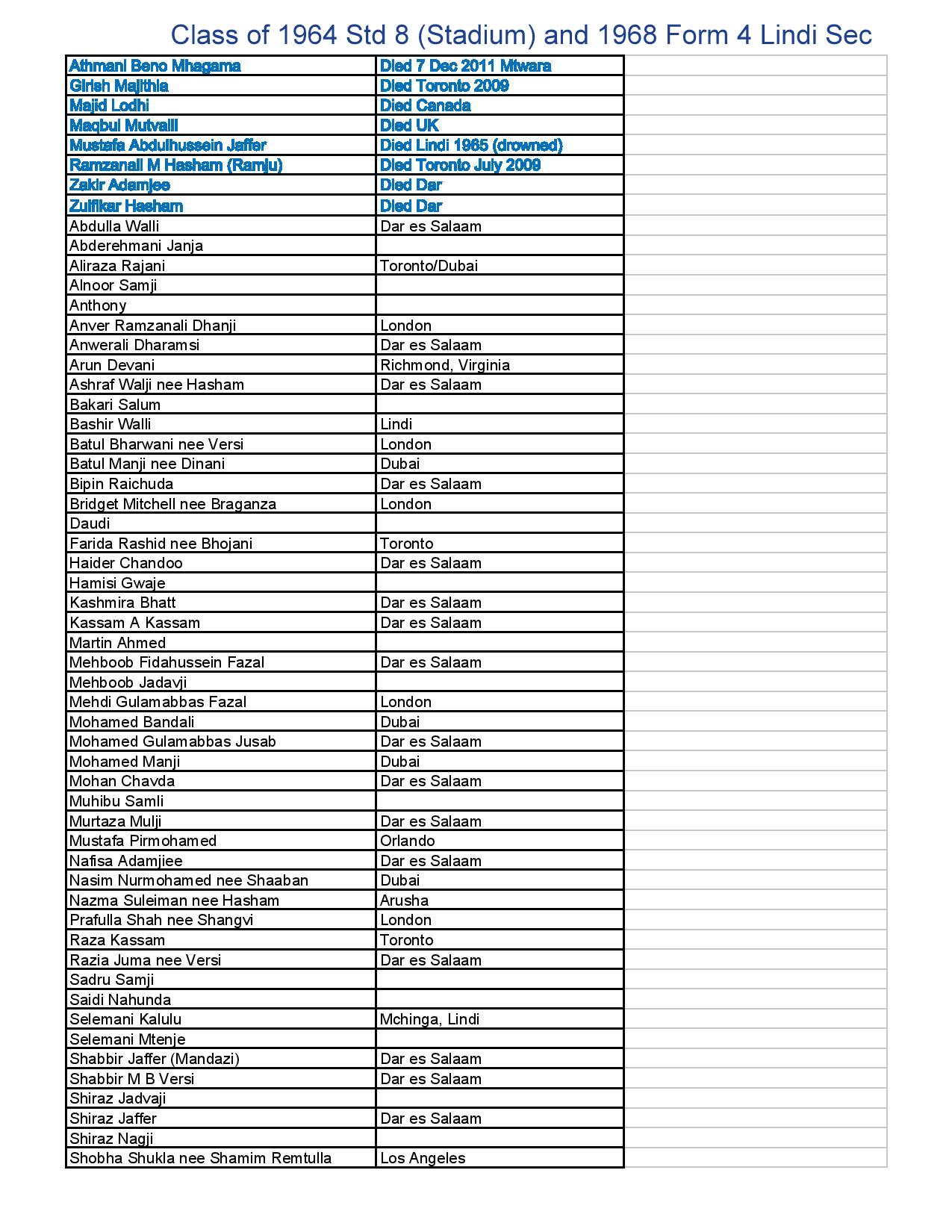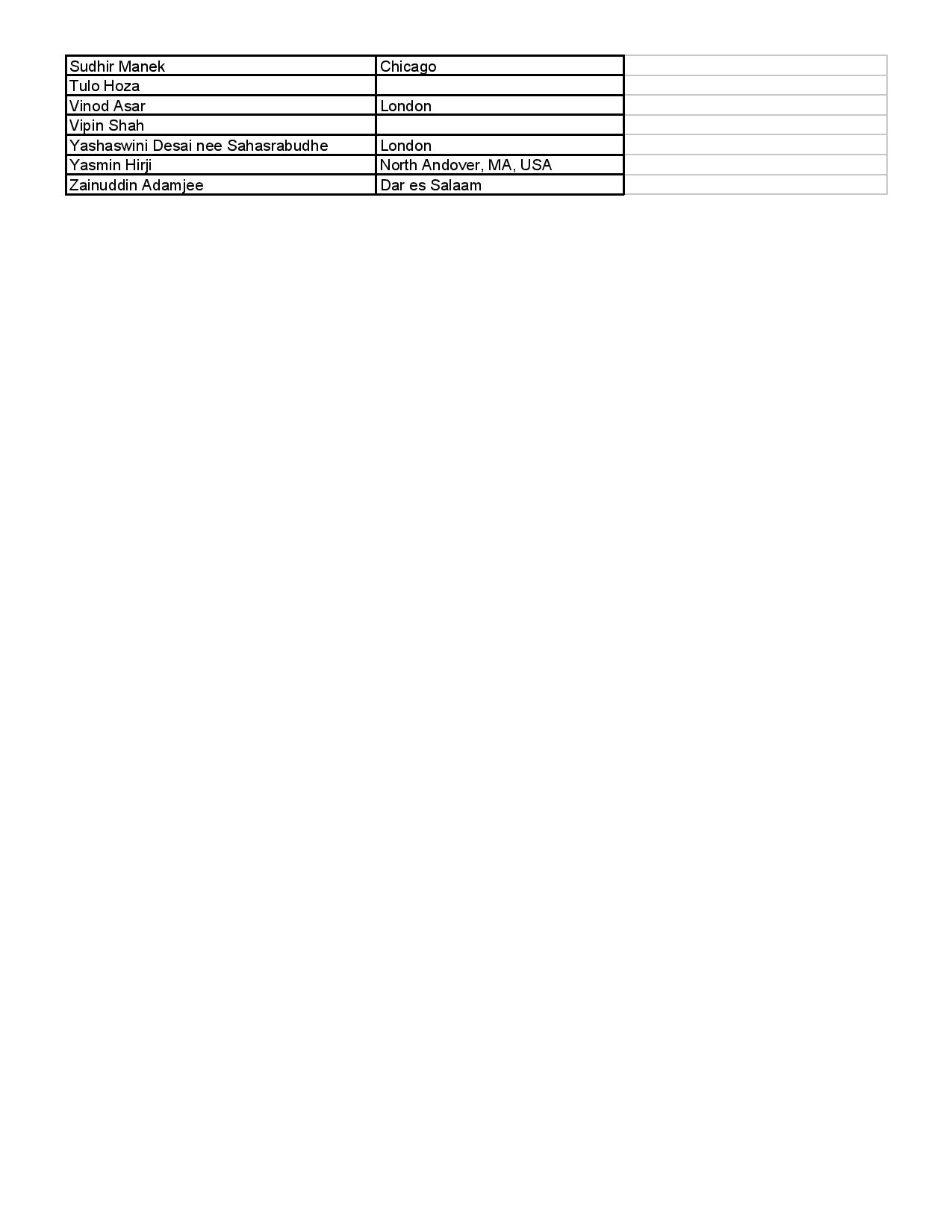 Class of 1964 Std 8 (Stadium) and 1968 Form 4 Lindi Secondary
Click here to view PDF file version on above

HISTORY OF LINDI SCHOOLS



Nursery School:

A nursery started after 1955 on the ground floor at the Hindu Mandal building. The first teacher was Kashiben (Mother of Indravadan, Shushila & Neeru Bhatt). Later on, Kashiben was followed by Nimuben Shanghvi (sister of Umed & Vilas Shanghvi) The last teacher was Bhadraben Gajjar (Bhaduben), sister of Manubhai of Africa Garage.

The nursery school at the sea-side was built by Lindi Club members in 1960s. A nursery school was started at Madressa in 1994. It ran for 4 years only.

Primary School:

The first primary school started at The Indian Association building or Indian Public Library. The building was near Lindi Stores. At the moment there is an empty plot. Akram Khan had at one time stayed on the ground floor of the building, with his parents and brothers. There was also a shop known as 'Good Luck Stores' that belonged to the Late Chimanlal Pandya.

Stadium Primary School started as Indian Public School in l936. In 1951 there were nine classes. Std. 10 started in 1952 with 12 students. In time, it went up to Standard 12.

Manibhai Patel (uncle of Jayanti Patel of Lindi Stores) worked as a teacher when the new primary school opened its doors. Gulamali, father of Jaffer Gulu and Sheriff Ismail were his students. Mr. Vithalbhai Khare (father of Dr.Suresh Khare) was also Head Master in that school. He retired in 1945.

For two years Prabhashanker K.Trivedi stayed as Head Master. He was a very adventurous teacher. During his time he took children to Newala and to the Mozambique border. He also took students to Mikindani. He used to take students to Mpilipili, Mtanda and Wireless Hills on foot. Later he went to India and joined the School inspection department. He had 850 schools' inspection under him in Kheda District alone. Later he was appointed as Head of all schools in Gujarat State.

Other primary schools where we had teachers of the migrant community were:
● Msinjahili Primary - Gulamasger Sumar
● Mpilipili Primary - Ashraf Virani
● Rahaleo Primary - Roshan A Sumar

Lindi Secondary School:

The secondary school was started in 1959 and was known as Government Indian Secondary School. In those days, secondary school started at Std 7. At the Indian Public School, most of the subjects were taught in Gujarati. The students had to switch to English for all the subjects in Std 7! Later on Standard 7 and 8 were moved back to the Primary School.

Mkonge Secondary School

Mkonge School was built at the current site after moving from Stadium Primary where Form 1 classes had started. The current site was previously The Indian Sports Club. Later on, the playground was converted to Sabasaba Fair grounds. Prior to the sports club, and during the German rule, there was a cotton ginnery on the site. There are still huge pillars of the former ginnery, near the school. From 1950 to 1965 the stairs were used by senior citizens, mostly traders, to spend their evenings (6.00 to 7.30 p.m.) at The Indian Sports Club building.

Among Mkonge School teachers were: Mrs Knox (Headmistress), Baker Hemraj, Jaffer Hasham

Part-contribution by Jayanti Patel and Ashiq Esmail
---
| | | |
| --- | --- | --- |
| Last updated December 2013 | Copyright © Mahmood Fazal 2005 - All Rights Reserved | Created By Husain Fazal |