Photos Scanned And Provided By Shenny Dungersi of UNGUJA TRADING CO.
E-MAIL:
UNGUJATRADING@ROGERS.COM

to Shenny's main page

to Shenny's Sports Photos Main Page
VARIOUS SPORTS PHOTOS COLLECTION FROM SHENNY - 1970s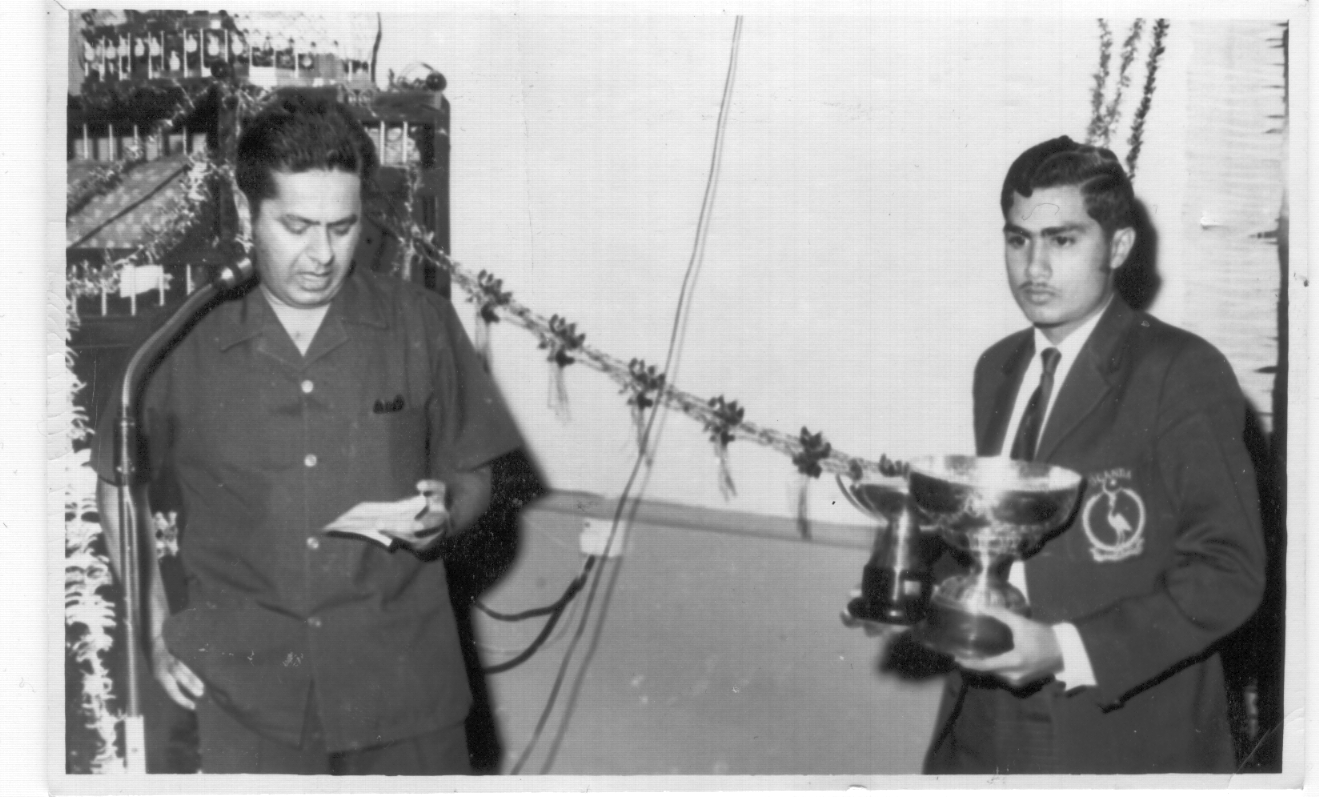 Mohamed Najafi was the Best Cricket player in our Ithna-Asheri Community in Kampala Uganda. He used to represent Uganda Cricket.
This picture was taken in 1970 - Cricket trophy.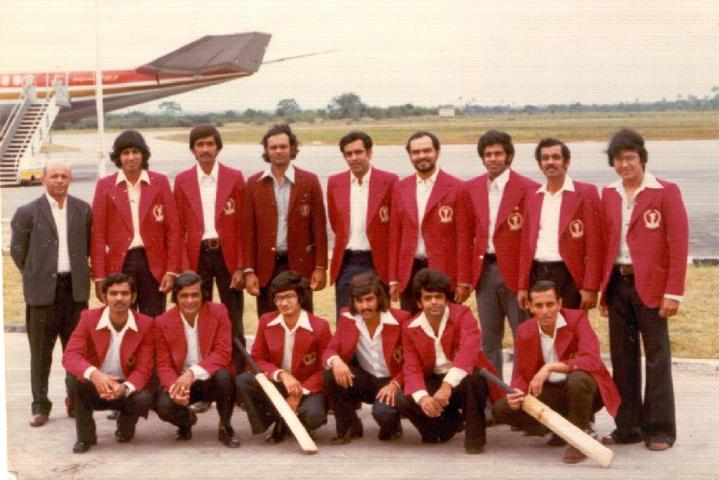 Tanzania sqaud for Quadrangular Tournament to Uganda in 1978
Sitting from L to R : Kutbudin Dossaji, Amballal, Kazim Lakha, Alnoor Fazal, Mahmood Rahim and Ramnik Valambia.
Standing from L to R : Sheikh (Umpire), Adam, Subash Rathod, Zulfikar Yusufali, Bashir Tejani, Raza Kara(Team Manager), Taher Amiji, Aunali Chandoo and P.D.Mehta.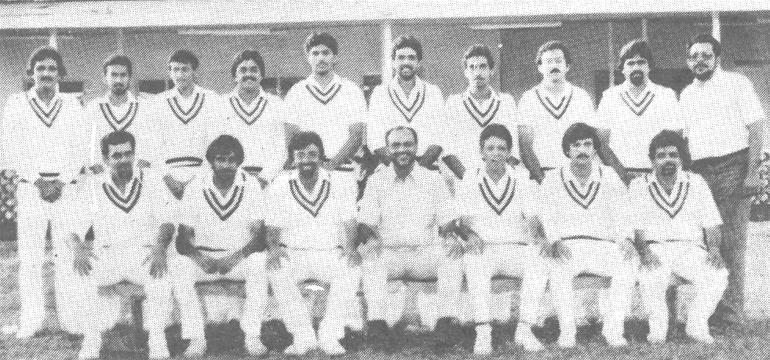 1970s - Dar-es-Salaam's Ithna Asheri Union
Winners of Metha Shield for Sunday League for a Tenth Year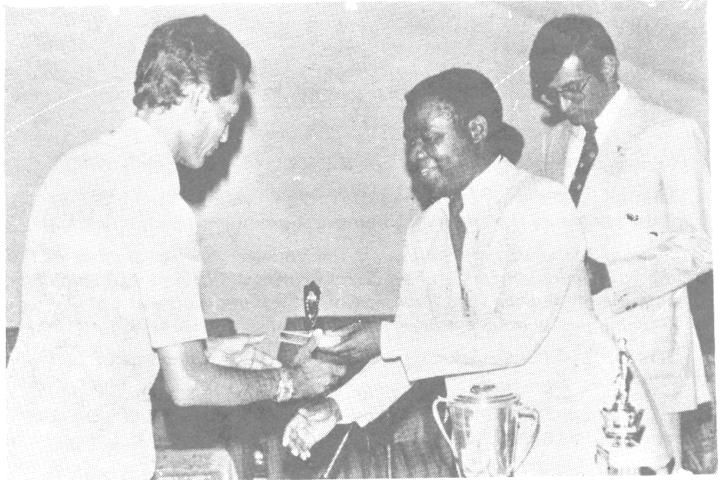 1970s - Dar-es-Salaam's Ithna Asheri Union
Amir Yusuf being presented with a trophy in Malawi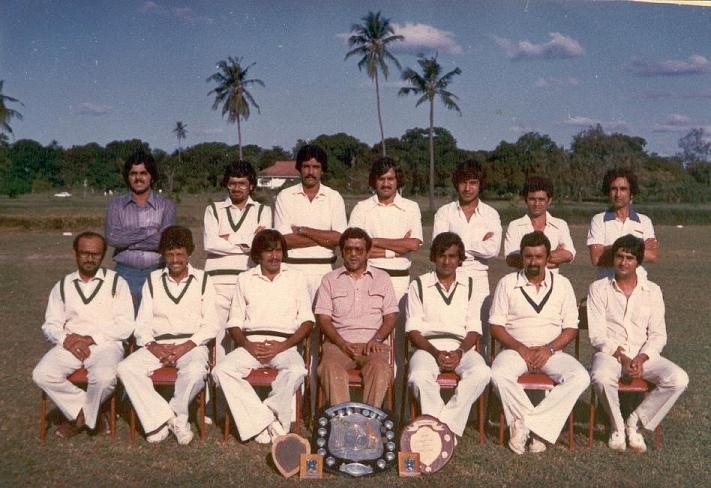 1979 - Dar-es-Salaam's Ithna Asheri Sports Club Cricket Team

Standing left to right:

Afzal Peera(Jimmy), Kazim Lakha, Hasnain Tejani, Sajjad Lakha, Naushad Dhanji, Abbas Satchu, Hussein Hassanali Ahmed Hussein(Dr. Who).

Sitting left to right:

Sikander Fazel, Amir Yusuf, Shakir Sheraly, Murtaza Alidina (Chairman), Liyakat Khimji, Mohamed Nathoo, Amir Gulamhussein Dedhar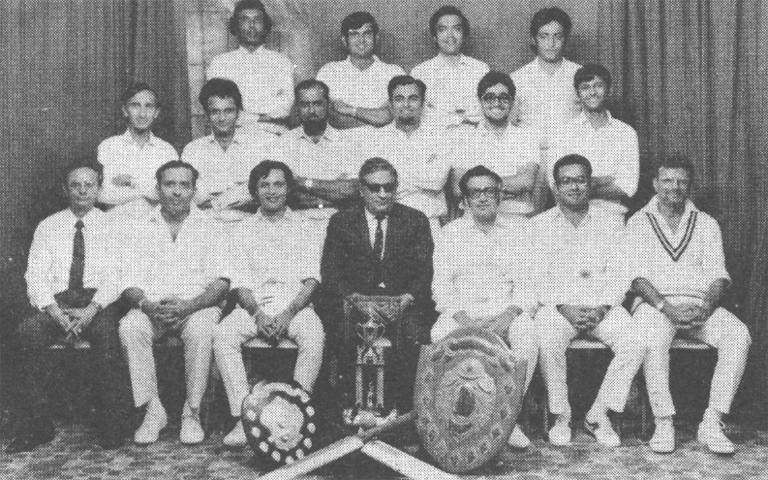 1974 JAFFERY SPORTS CLUB MOMBASA – TRIPLE CROWN WINNERS.

BACK ROW L TO R

– RAZAHUSSEIN MERALI, MOHSIN NAZERALI, AMIR MERALI and MURAD KHAKU,

MIDDLE ROW L TO R – MOHAMED KASSAMALI, AUNALI KANJI, MAHMOOD M.M. JAFFER, SIKANDAR PYARALI, GULAM KHAKU and MOHAMED A.P.

SEATED L TO R - HUSEIN D. PANJU(SHENKO), PYARALI KASSAMALI, MAHMOOD KHAKI (CAPTAIN), G.S. KHAKU (OFFICIAL) SULTAN NOORMOH"D, GULAMABBAS M.T. and GULAMABBAS JANMOHAMED

.

to Shenny's main page

to Shenny's Sports Photos Main Page
---
| | | |
| --- | --- | --- |
| Last updated December 2007 | Copyright © Mahmood Fazal 2005 - All Rights Reserved | Created By Husain Fazal |