Photos Scanned And Provided By Shenny Dungersi of UNGUJA TRADING CO.
E-MAIL:
UNGUJATRADING@ROGERS.COM

to Shenny's main page

to Shenny's Sports Photos Main Page
VARIOUS SPORTS PHOTOS COLLECTION FROM SHENNY - 1930s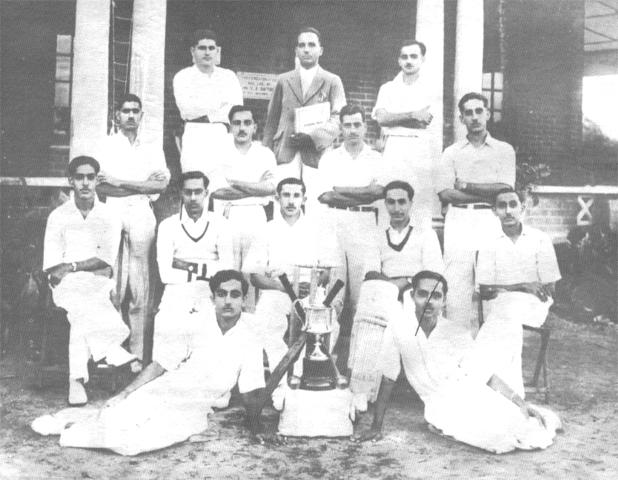 1930s - Mombasa's Ithna Asheri Team

Top standing left to right:

Rajbali Suleman Khaku; Karim Baksh; Mohamed A. Nurmohamed.

Standing left to right: Siraj Din Yusuf; A. Nurmohamed; Kamer Din: Raza Abdulla Jaffer.

Sitting left to right: Mohamedjaffer K. Jivraj; Yusuf Versi; Ebrahim A. Khalfan (Captain); Hassanali A. Jivraj;

Abdulrasul Virjee.

Sitting on the ground left to right:

R. Pyarali A. Nurmohamed; Gulamali Kassamali Merali.

to Shenny's main page

to Shenny's Sports Photos Main Page
---
| | | |
| --- | --- | --- |
| Last updated December 2007 | Copyright © Mahmood Fazal 2005 - All Rights Reserved | Created By Husain Fazal |