Photos Scanned And Provided By
Shenny Dungersi
of UNGUJA TRADING CO.
SHALWAR KAMEEZ, LENGAS AND SARIS
SHIRIEN DUNGERSI COLLECTION
1 OLDHILL STREET, RICHMOND HILL, ONTARIO. CANADA. L4C 9T8
TELEPHONE NO: (905) 737-5612
E-MAIL:
UNGUJATRADING@ROGERS.COM
SHENNY's PHOTOS COLLECTION OBTAINED FROM "FEDERATION SAMACHAR" MAGAZINE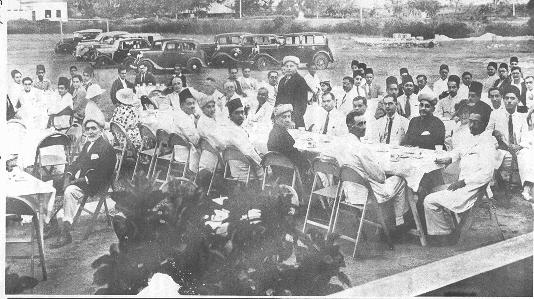 1932 - Mombasa - Opening Ceremony of the then newly built tennis courts at the Ithna-Asheri Sports Club

Opening ceremony performed by G. A. Dhatoo, who is seen standing at the center table. Various local dignitaries were present at the reception. Among the elderly community members seen in the picture are Abdulla Kanji, Valimohamed Ladha, Hussein Sheriff Dewji, Mohamedali Dhala, Mohamedali Meghji, G. A. D. Musa(Mulla Bishon), H. N. Jagani, Jaffer Mawji and others. (Interesting to observe the type of cars that were in use at that time!)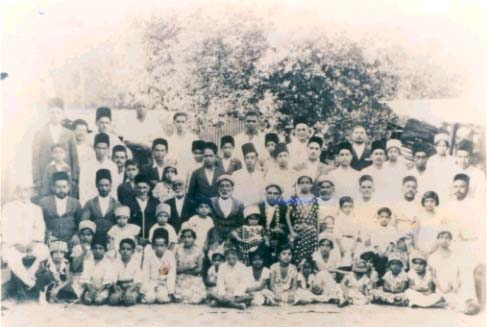 1932 - Pemba - Our Community Members
This is a 1932 picture of our community in Pemba provided to us by the courtesy of Alhaj Najafbhai Tejani. The original photograph has faded but we have tried to reproduce this to the best possible quality. Individuals in the picture could not be identified in person. Those who feature in this photograph include Hassanali Mohamed Walji, Mulla Hassanali Dori, Habib Hasham Chatoo, Rashid Allarakhia, Mohamed Shivji, Mohamed Allarakhia Janmohamed, Abdulrasul Nathoo, Mohamedhusein Habib Hasham Chatoo and Abdulrasul Walli Khatau.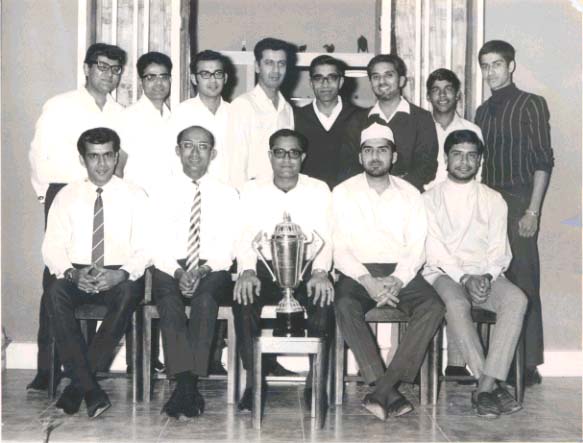 1969 - Kilimeru Gymkhana - League Trophy Winners

A group photograph of Kilimeru Gymkhana dating back to the year 1969 when they won the league trophy the very first time they participated. Sitting (from left to right):

Bashir Tejani, Amirali Somji, Noorali Jethabhai, Ali Sheriff, Shakir Moledina. Standing (left to right): Late Azad Kermalli, Habib Yusufali (current Jamaat President), Anverali Panjwani, Late Raza Versi, Hussein Walji, Late Yusuf Sheriff, Raza Pyarali and Late Bashir Lalji.

to Sheni Dungersi's main page

to Old Group photos page

For more history talk click here to go Let's Talk About History Page


Quick Names Index


Copyright © Fazals 2000 - All Rights Reserved