Photos Scanned And Provided By: Mustafa Pirmohamed
Email:
mpirmohamed@gmail.com

to Lindi Notes - General Main Page
Lindi Notes - General - Politics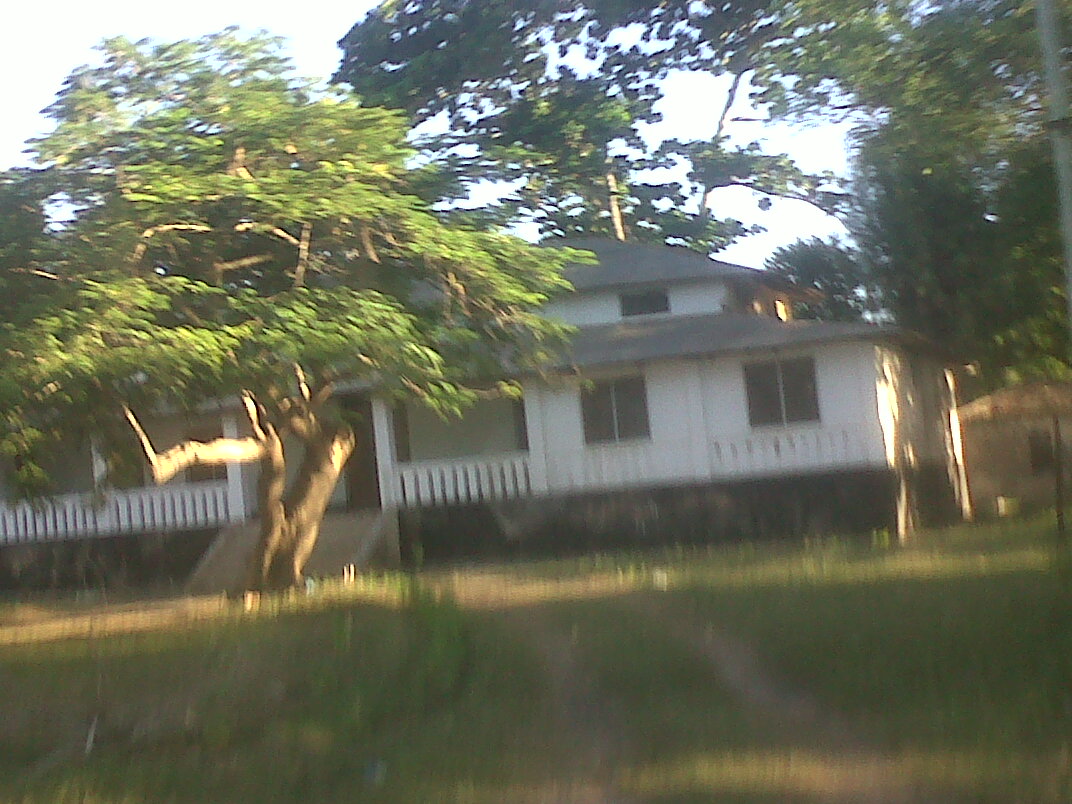 Beach House near the light house
Politics and political involvement


The migrant community was deeply involved in the local Town Council in 1950s. Among the mayors, officially called Town Council Chairman, were Fidahussein Alidina, Mohamedhussein Bandali Versi, Shyam Thanki, Leslie R Edwards and Ayres Quirinus Braganza.
One of the first involvements of the migrant community in politics was contest for the election of Member of Legislative Council (the then Parliament).
It is believed that before the election, Mwalimu Nyerere met Thanki and Versi at the house pictured above (near the Lighthouse) where Mwalimu asked Versi to withdraw from the race. However Versi refused and lost the election to Thanki.
Shyam T Thanki was candidate on TANU ticket (Tanganyika African National Union - Julius Kambarage Nyerere - President) and M B Versi was candidate on ANC ticket (African National Congress - Zuberi Mtemvu - President). Thanki's SLOGAN was - "PIGA KURA THANKI - ALIYOKUBALIWA NA TANU.
Thanki was previsously awarded an MBE (Member of British Empire) in 1953
The fervor of independence in 1961 could be seen among the population of Lindi. We had a competition for the best decorated place in town. The Ithnaasheri mosque got the first prize of Shs 1000/-. I remember the preparations done by the volunteers. They had made a huge map of Tanganyika on a huge billboard made of ceiling boards which were painted green. The Tanganyika border in the map was made up of torchbulbs. As a kid, I could remember looking high up when Mohsin Banura, while standing on a ladder, was fixing the torch bulbs in little holes.
Civics was an interesting subject in school. Lots of talk about democracy. We believed as students we would be free to do anything. On the contrary, we were obliged to stand for hours waiting for Mwenge (torch) on the outskirts of the town towards Machole. We had never walked that long before in the hot sun – but we had to do it. Of course, we always had the smart ones who sneaked out from processions way before reaching Machole.
Maandamano (processions) became very normal. Loud announcements were made asking everyone to attend. Things became so bad that people were forced to attend the processions. You could not watch processions from your window or balcony. You would be immediately asked to come down and join. Sometimes, the authorities would just send people to homes and force everyone, men and women, young and old to join. Threats were normal. Although the forced processions were sometimes disliked, some were taken as entertainment. With singing and clapping, we tended to forget that we were being forced to join.
As if the political processions (maandamano) were not enough of a burden, the school authorities wanted everyone to do chakamchaka (jogging). It was good for our health, they told us. For boarders living in Lindi Secondary School hostels, we would hear them jogging and singing through the streets in town early mornings long before dawn. For day students – those living with their parents in town – they had to go for chakamchaka during the evenings. It would start from the school towards Rasbura. There would be prefects at the end of the route who would note down those who completed the rounds. Yasmin Hirji would be one of those prefects. These jogging sessions were done at the end of the afternoon session in school (we had morning and afternoon sessions with lunch break to go home!) and this resulted in delaying our return home from the normal 4 p.m. to 6 p.m. Good old days?
During the 70s there was a slogan called Siasa ni Kilimo – Politics is Agriculture. Everyone was required to take part in agricultural activities. The traders in Lindi were asked to obtain a farm and go there every Sunday to do some farming. In one of my visits to Lindi I accompanied the group with Ramanbhai Patel our de facto leader. It was a good opportunity for the traders to meet at one point, do some minimal work to show off, and then have a picnic – everyone with his tiffin. It was in fact an enjoyable session. A picnic reminding us of the old days when big groups went to Mitema.

to Lindi Notes - General Main Page
---
| | | |
| --- | --- | --- |
| Last updated December 2013 | Copyright © Mahmood Fazal 2005 - All Rights Reserved | Created By Husain Fazal |