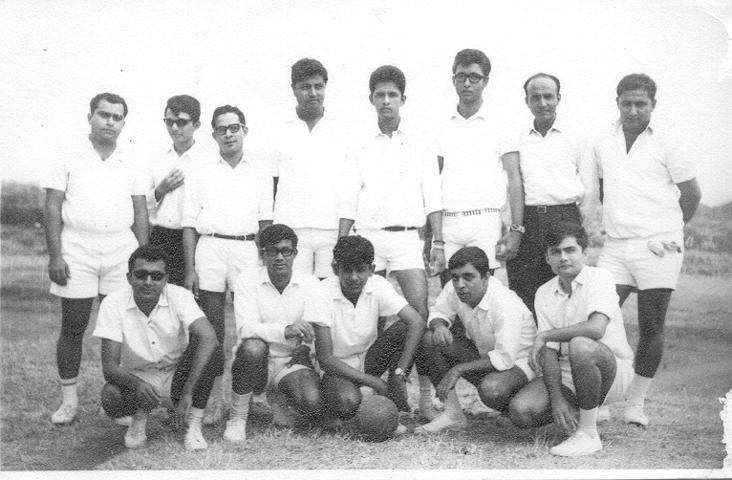 Union Sports Club- Volleyball Team visited Kilimeru S.C.-Arusha in 1967.
Standing from L to R : Sabir Dhalla, Sheni Jacksi, Hassan Dhirani, Kassamali Bhaloo, Mohammed Yusuf(Muddy), Murad Hassanali, Sadiq Somji and Amir Dharsi.
Sitting from L to R : Husein Nurmoh'd, Sikander Hasham, Liakat Khimji, Ibrahim Fetty and Husein Meralli.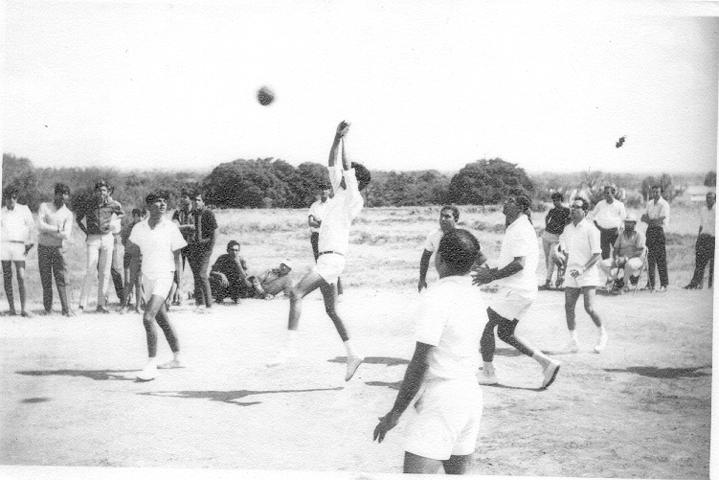 Kassamali Bhaloo replies the ball, Liakat Khimji, Muddy and Sabir Dhalla at the net, Amir Dharsi, Hassan Dhirani and Sikander Hasham behind watching the ball.