Travel notes and photos - Hajj Eid at KSI Nawi Masjid, Stone Town, Zanzibar, January 2005

Fri Jan 21, 2005 6:23 pm

This morning (Friday) I got up at 7 a.m. and got ready. I put on my white kanzoo over my white trousers. I do not have a zanzibari hat!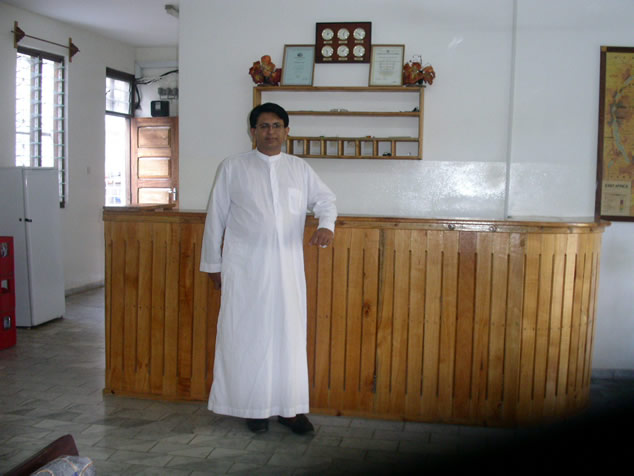 At the hotel before walking to masjid
I walked to the new-mosque opposite the Hamam Baths built by the Zanzibar sultan in 1880. I got there at 8.15 a.m. for 8.30 start.

The hajj Eid proceedings started with a khutba (sermon) in Kiswahili, followed by congregational prayer. There were about seven rows of males standing shoulder to shoulder and so the mosque was almost full up. Their arrangement is that for Ramazan Eid the prayers are at the Old-Mosque in Kiponda suburb of the Stone Town.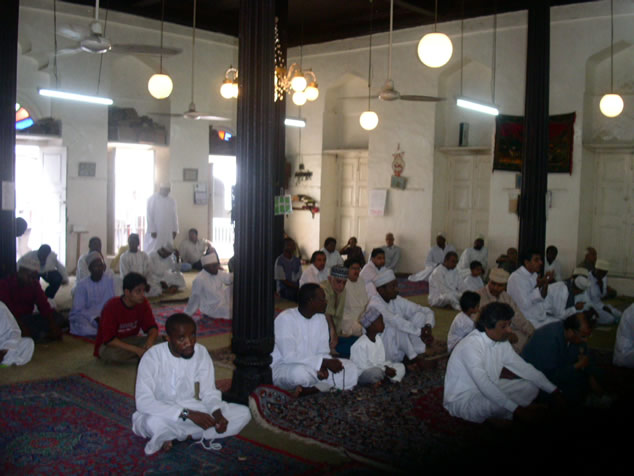 Waiting for Eid prayers to start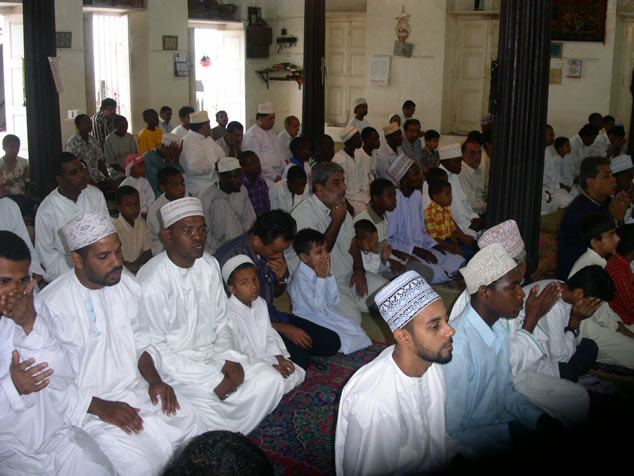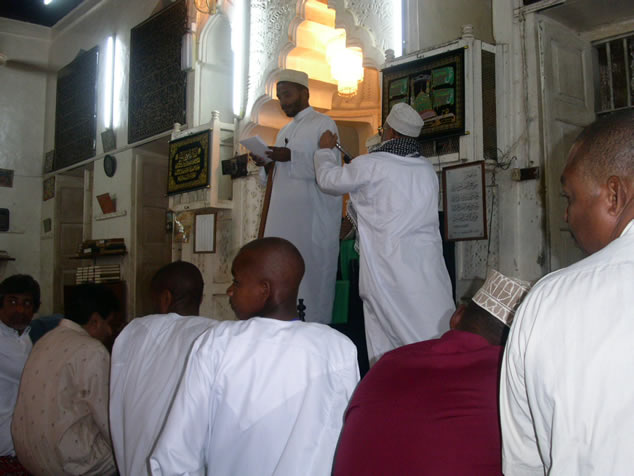 The Khutba (sermon)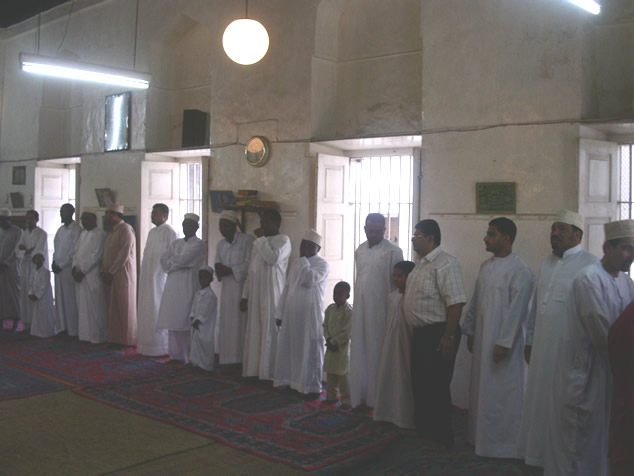 Shaking hands with each person in a line and stand at the end. It became a huge circle.
I have got to know a few people and so they greeted me warmly.

On my way back, a few people in the narrow streets would say salamun alaikum to me as they took me for a local zanzibari person - I was wearing my white kanzu. It felt good to have their acceptance as a local.
For the midday Jumma prayers, I did not put on my kanzoo. The Jumma prayer was robust with a khutba (sermon) in kiswahili about the noor of the prophet and Imam Ali's wisdom. After the prayers, in a circular formation each person shook hands with each other ending in a round circle. Then, it was bhiriyani in the imambara (lecture hall) upstairs.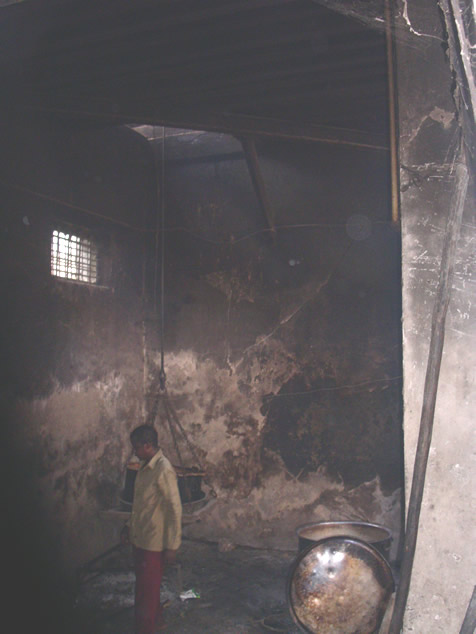 Food being cooked on the ground level, to be raised to upper floor through the gap at top left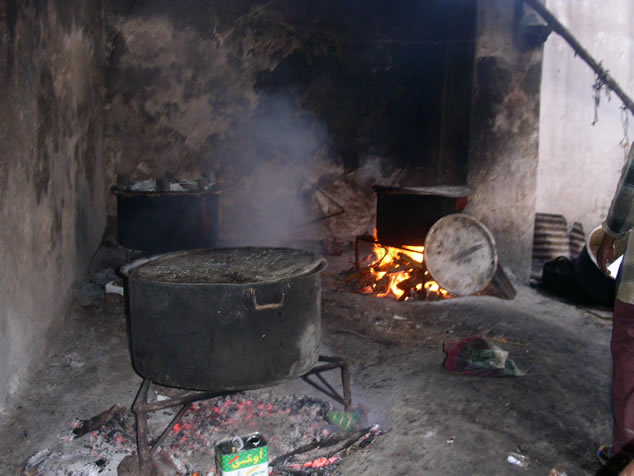 Bhiriyani is cooked with charcoal both below and on the top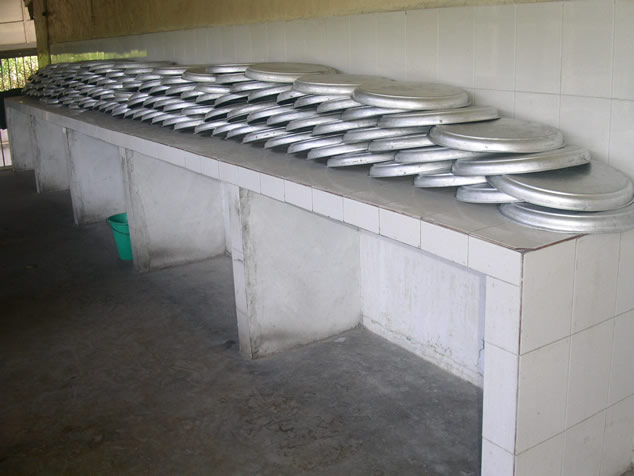 Metal trays freshly washed and drying, soon to be laid out in the main hall



He is very strong; said to me he eats fresh Zanzibari food and so he has a very strong back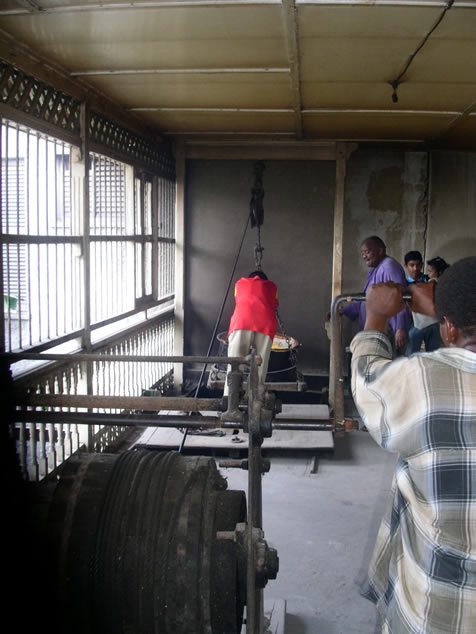 Pulled up by an old fashioned wynch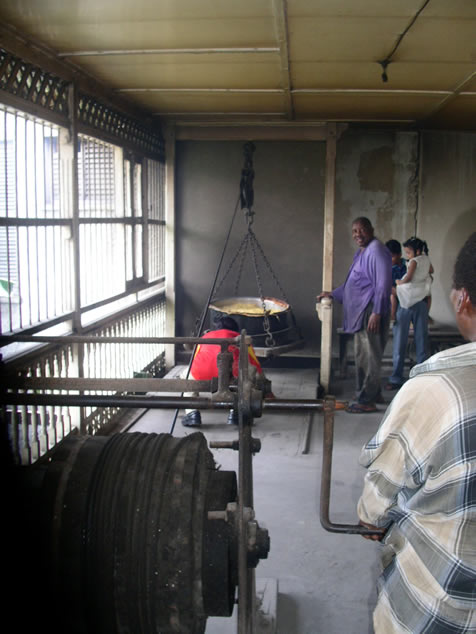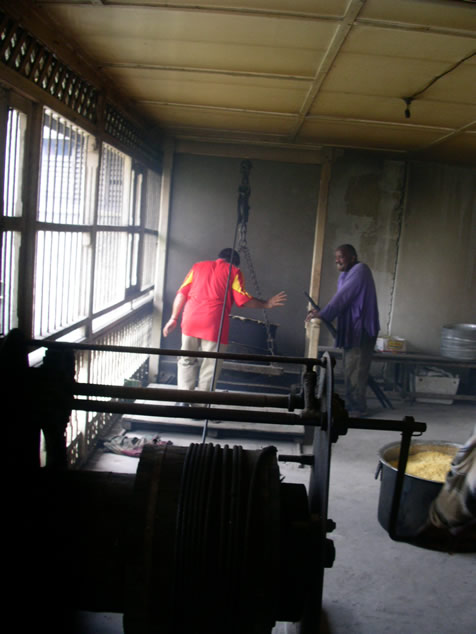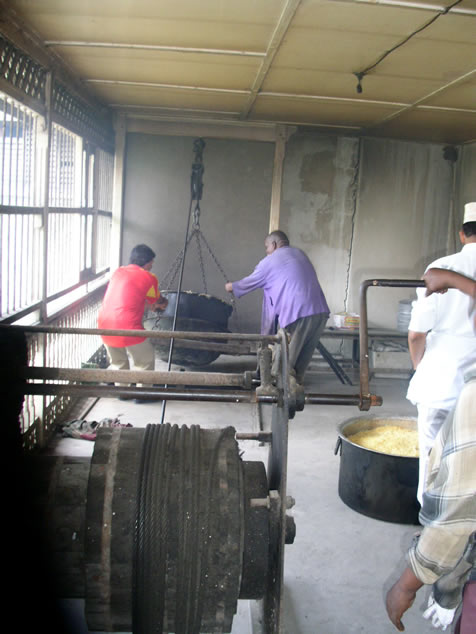 And another one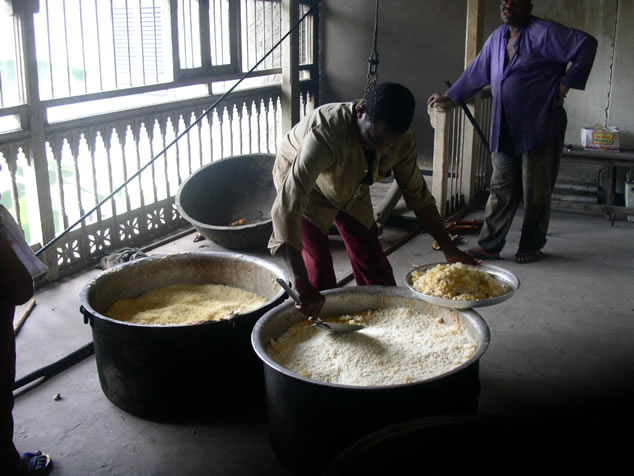 The rice and bhiriyani served into "siniya" (large metal plates) for the people in the hall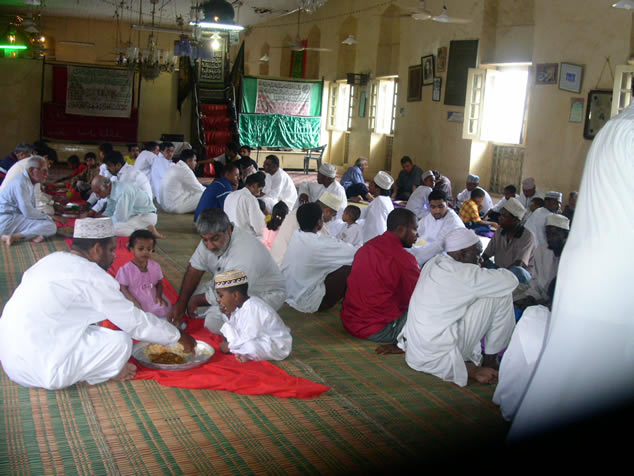 It really feels like Hajj Eid in this atmosphere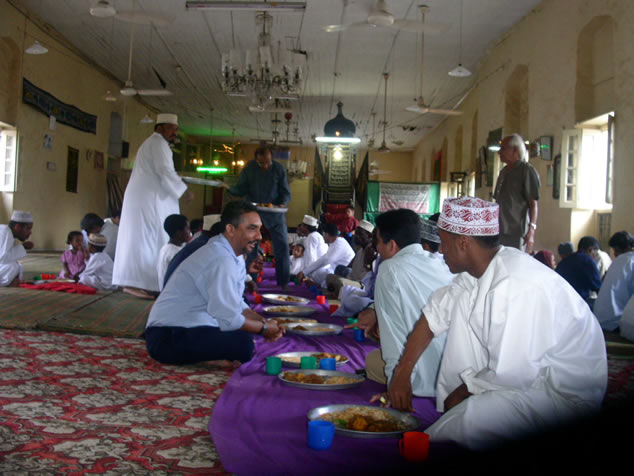 My Zanzibari friend Amin Seewji talks to the man sitting next to me while I take the photo

I man at a desk was taking donations towards the day's bhiriyani. Any amount you want to donate. I paid 2,000 T shillings, about one Pound or two dollars, appears to be the average amount people donated.
I went to the back of the ground floor. There were three "dhegg" (Large metal pots) with woof fire underneath and charcoal on top of the metal covers. Two were rice, one was the bhiriyani sauce. I took photos of each of the three pots being raised by chain pulley and large wynch with a manual handle. There were many lead "sinya" (large metal plates) washed and drying. Food was served on these sinya brought in to people sitting on a long sheet of cloth on floor. People were sitting in twos and threes. I sat with my friend, an EAcircle participant, Amin Seewji and a young man from the patisserie on the main tourist street in Shangani. I looked for a spoon but almost all people were eating in the traditional way, pulling a portion of rice to their side of the sinya and eating with fingers.
It was such a lovely atmosphere. Then I sat outside on the ledge alongside the front of the building. Chatted, gave money to kids doing Eid Collection. Walked back and had an afternoon nap after the heavy bhiriyani.
Most of the shops were closed as were the Post Office and banks. People and children were walking around wearing new clothes and shoes, jovial, visiting family and friends.