Photos Scanned And Provided By Shenny Dungersi of UNGUJA TRADING CO.
SHALWAR KAMEEZ, LENGAS AND SARIS
SHIRIEN DUNGERSI COLLECTION
1 OLDHILL STREET, RICHMOND HILL, ONTARIO. CANADA. L4C 9T8
TELEPHONE NO: (905) 737-5612
E-MAIL:
UNGUJATRADING@ROGERS.COM

to main page for Shenny's Group Photos collection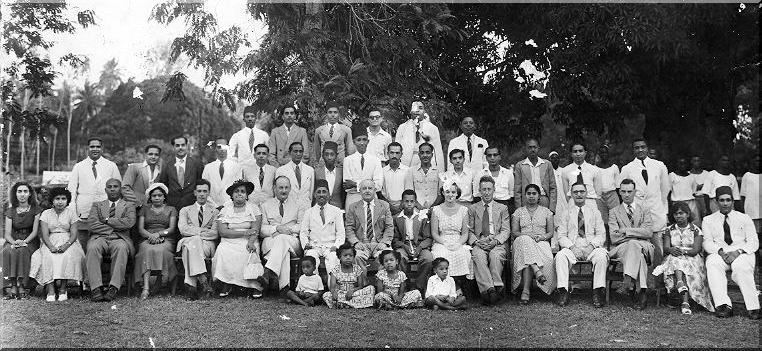 1954 - Zanzibar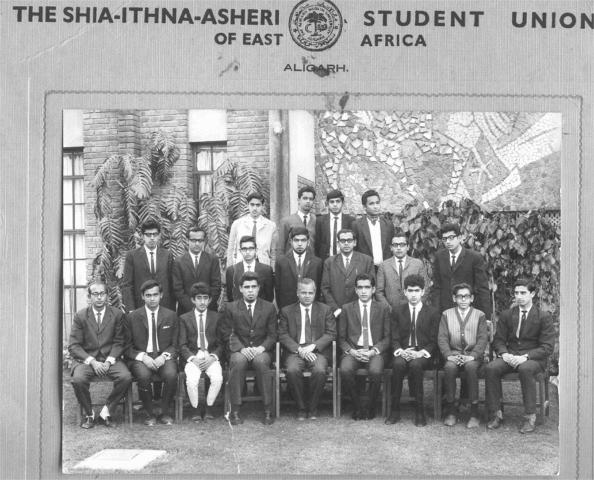 1960s - Aligarh, India - The Shia Ithna-Asheri Student Union of East Africa

Sitting (L. to R.)

- Ibrahim H. Juma (Ed. Board), Safder Jaffer (Cabinet Member), Mehdi R. Rashid (Treasurer), Tejani E. A. (President), Dr. Jaffer Zaki (Patron), Abbas Fidahussein (Secretary), Hassan Amirali (Editor), Yasin M. H. Juma (Welfare Officer), Jaffer Jawad (Ed. Board).

Standing 1st Row (L. to R.) - Gulamabbas Rashid, Sikander M. Fazal, Zulfikar Shermohamed, Kassim Moledina, Asger H. Juma, Haider Hudda, Mustafa Rashid.

Standing 2nd Row (L. to R.) - Husein Amirali, Yusuf Meghji, Akber A. H. Juma, Iqbal J. Karim

.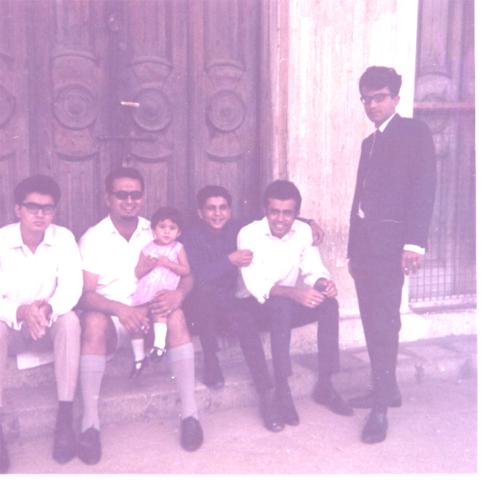 1968 - Dar es Salaam - Osman Tea room - Near Our Mosque.
Sitting L to R. : Ali Amirali, Rustom Hasham(Lushi) with his daughter , Murad Takki Daktar, Mohamed DostMoh"d Dungersi,
Standing : Shenny Dungersi

to main page for Shenny's Group Photos collection

to Sheni Dungersi's main page

to Old Group photos page

For more history talk click here to go Let's Talk About History Page


Quick Names Index


Copyright © Fazals 2000 - All Rights Reserved