Photos Scanned And Provided By Shenny Dungersi of UNGUJA TRADING CO.
SHALWAR KAMEEZ, LENGAS AND SARIS
SHIRIEN DUNGERSI COLLECTION
1 OLDHILL STREET, RICHMOND HILL, ONTARIO. CANADA. L4C 9T8
TELEPHONE NO: (905) 737-5612
E-MAIL:
UNGUJATRADING@ROGERS.COM

to Shenny's Sports Photos Main Page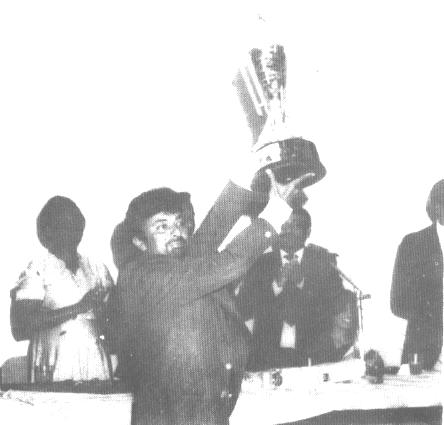 1984 - Dar-es-Salaam - Union Sports - Quadrangular Conqueror -
Mohamed Nathoo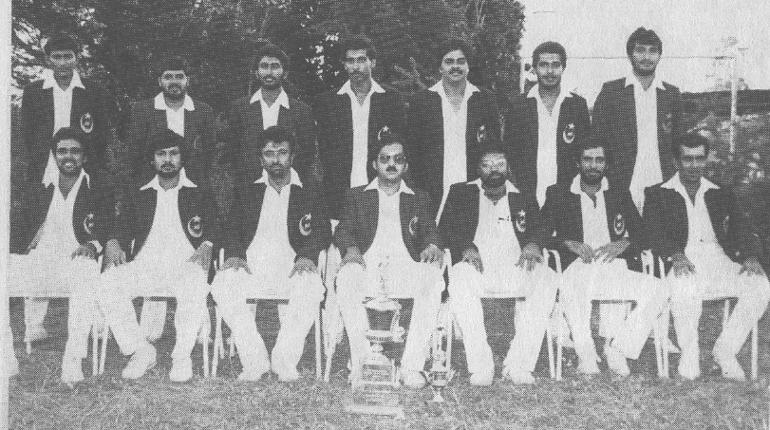 1987 - Dar-es-Salaam's Ithna Asheri Union Sports Club Cricket "A" Winners

Standing left to right:

J. Kermalli; A. Mawji; K. Bhimji; E. Dattoo; A. Peera; Naushad Dhanji; H. Raza.

Sitting left to right: Hasnain Tejani; Sajjad Lakha; Mohamed Nathoo; K. Nasser; Shabir Dewji; Shakir Sheraly; Bashir Tejani.

to Shenny's Sports Photos Main Page

Click here to view more Cricket photos collection from Mohamed Nathoo

to Old Group photos page

For more history talk click here to go Let's Talk About History Page


Quick Names Index